SHORELINE, Wash., March 18, 2022 – Shoreline Community College's first ever Veterans Art Exhibit, Painting Away the Trauma, debuted Wednesday, March 16, at the college's Pagoda Union Building.
Presented by WA AmeriCorps Vet Corps, Shoreline Community College, and hosted by Shoreline CC's Veteran and Military Student Services (VMSS), the one-day event featured talents from Shoreline CC veterans showcasing their paintings, sculptures, and metalwork.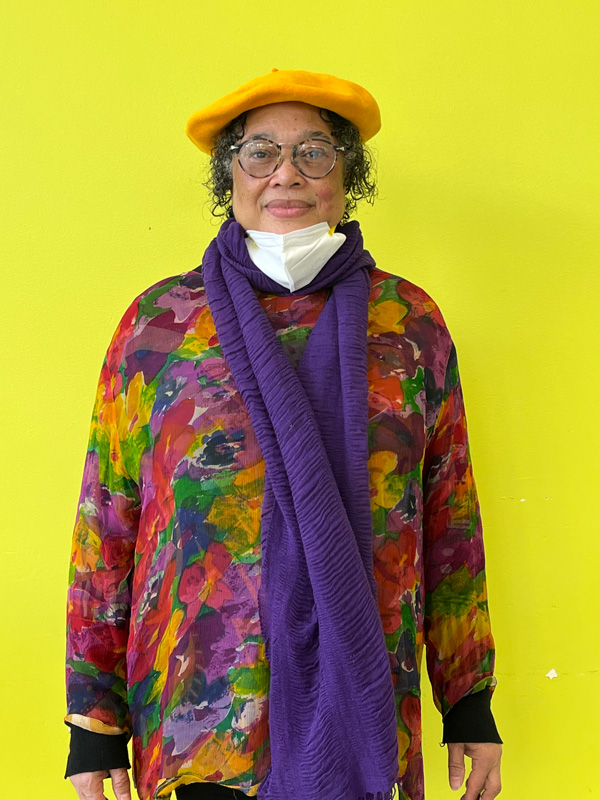 The organizer of the event, Morgan Davis, Shoreline Community College Vet Corps Navigator, has only been in her position for six months but since day one, has been figuring out different ways she could provide for veterans in the community.
The idea for the art therapy project came from meeting a fellow veteran at her local V.A. who was trying to get into art therapy.
"There was nowhere he could go [for art therapy] except to go to school and to go to school means you're going to be paying a lot of money to go to school – which we don't have," Davis told the Lynnwood Times. "It's a lot of work for a veteran, especially when you're ill; it's really difficult."
Davis began thinking how she could provide art therapy for veterans for free when she got the concept for Painting Away the Trauma. She pitched it to her advisor who said, "go for it, do whatever you can."
"[Sometimes] art is our only motivation to do something. They don't offer us very much, medication is it, or exercise. But driving all the way to the VA to get the exercise done is very difficult if you live here in Seattle," Davis said. "Maybe you don't have a vehicle to get you there, or maybe if you have something else going on with you and you cannot be around people, you can't be around buses, or you can't drive. So there's a lot of obstacles for [veterans]. For me I wanted something closer to home. I figured I'm in the school and veterans are usually around the school, so let's do something here."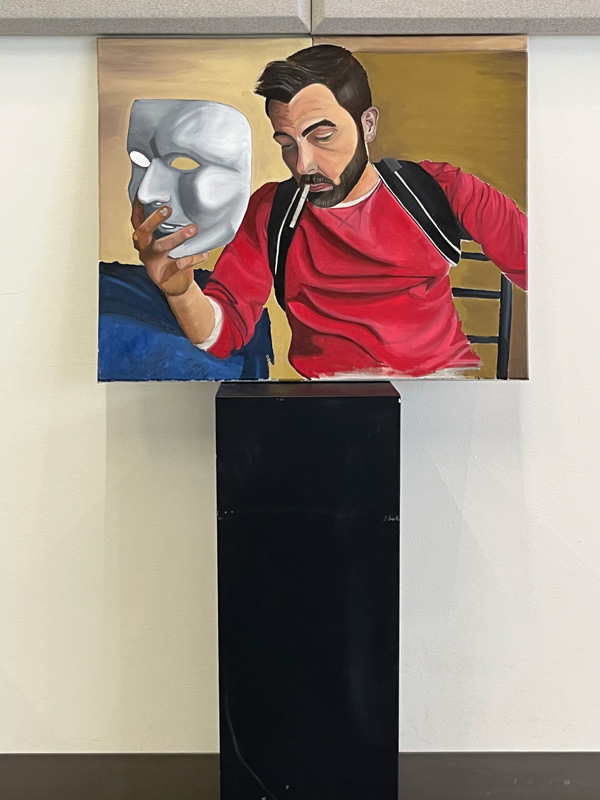 A couple of the artists featured, Jake Powell and Anne Tyler, shared with the Lynnwood Times that art therapy is a great tool to help channel and organize the thoughts and feelings veterans are left with transitioning back to civilian life.
Powell draws his inspiration from the traumas he suffers from the experiences he had while serving on active duty, deployed in Afghanistan through the U.S. Marine Corps.
"I think art is important because It helps to be able to channel your thoughts and organize them," Powell said.
Tyler's art, on the other hand, centers on the landscapes and scenery she witnessed while sailing around the world serving with the U.S. Navy for over 20 years. She utilizes real photographs and mixed media, such as copper plate etching, mono prints, and acrylic paints.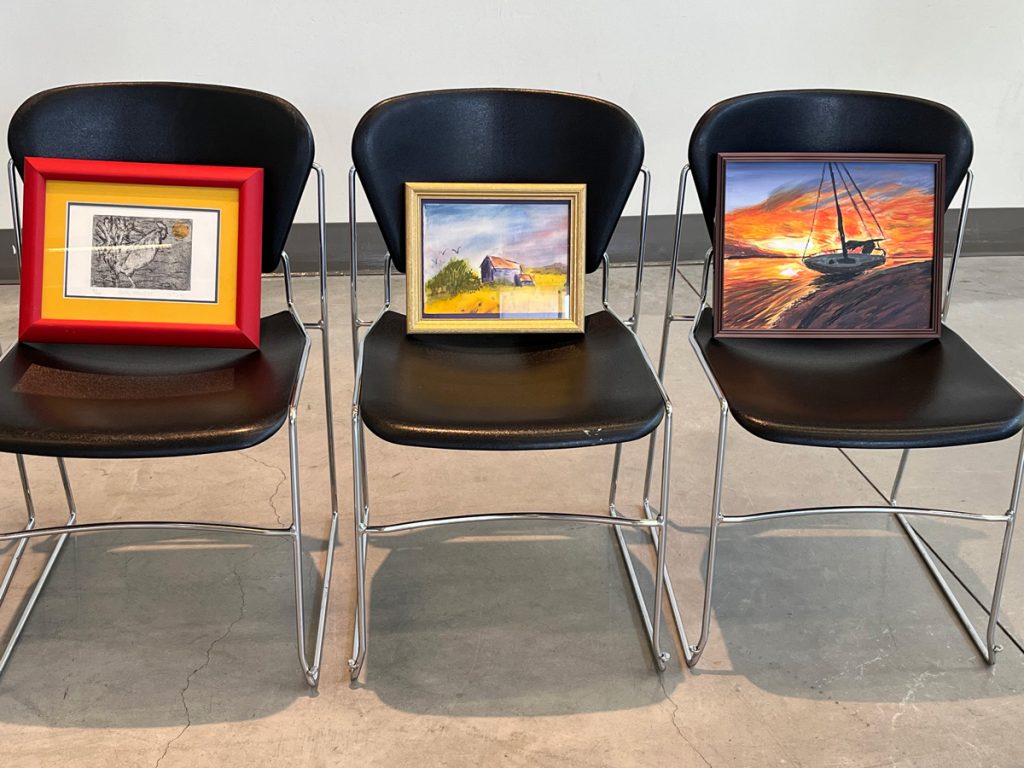 "I think a lot of cases creativity is an area of a lot of veteran's lives they can't explore on active duty. I think it's a different way of seeing the world that benefits service members in general," Tyler told the Lynnwood Times.
Morgan Davis hopes her art project will take off so she can offer it annually, hopefully growing more and more with each year.
About "Painting Away the Trauma": The Shoreline CC Veterans Art Exhibit
"Painting Away the Trauma" is a visual history project that resulted in a collection of art works (painting, sculptures, ironworks) detailing with the experiences of veterans while preserving the value of art therapy. Veterans often return home with acute psychological or medical conditions and art therapy can be an effective form of treatment in concert with other therapies, or through individual or group psychology.
Shoreline Community College's goal is to provide a space where veterans can share their artistic talents and experiences. The exhibit spotlighted their work while raising awareness of the benefits of art therapy and its ability to heal pain and trauma.
For more information about SCC, visit www.shoreline.edu.