Snohomish County working through a 2-year pandemic backlog on criminal cases
SNOHOMISH CO, Wash., March 29, 2022 – Although the Snohomish County Council approved approximately $3 million in ARPA funds last October to address the county's backlog of criminal cases, Prosecuting Attorney Adam Cornell says it could still take "at least a couple years" to get caught up.
Since judges in Snohomish and King counties ordered the suspension of jury trials in March 2020, Snohomish County District Prosecuting Attorneys (DPAs) working in the violent crimes unit saw a 56% increase in cases awaiting review and a 58% increase in cases awaiting trial.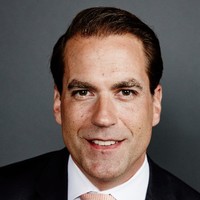 At that time, the county had 84 uncharged cases awaiting DPA review and 50 charged cases pending trial. The majority of in-custody defendants awaiting trial are being held on violent, sexual assault, and domestic violence crimes. Constitutional protections concerning time-for-trial compel prosecutors to prioritize these cases to minimize the possibility of cases being dismissed for speedy trial violations, Cornell said.
The backlog was even more pronounced when it came to nonviolent property and drug cases pending, swelling from 3,764 on February 2, 2020, to 6,400 in the summer of 2021 – an increase of 70%.
Cornell's office presented this data to the county's Law and Justice and Human Services Committee last July and sent a follow-up memorandum to Snohomish County Council on August 4, 2021, requesting the use of American Rescue Plan Act (ARPA) dollars to address prosecutor staffing shortages.
Thanks to the ARPA fund allocation approved by the council, the county's prosecuting office is back to 62 criminal deputy prosecuting attorneys with 8 vacant positions, but Cornell informed the Lynnwood Times the backlog of cases still exists.
"We continue to get out from under the pandemic, [but] the backlog is going to exist for quite some time," Cornell told the Lynnwood Times. "I'm very grateful to the county council for providing the funding for the deputy prosecutors that we got through ARPA; it has and it will make a difference."
Adam Cornell has been in the prosecuting office for almost 20 years and has never seen such an unprecedented caseload. Before he was an elected prosecutor, Cornell was a Deputy Prosecutor for 16 years, working all types of cases, including prosecuting the gunman in the Mukilteo mass shooting tragedy.
Cornell added that his office is doing the best they can with the resources at hand. For most cases, the county has three years to make a charge due to the statute of limitations.
When it comes to newer cases, the county's prosectors usually prioritize domestic violence, sexual assault, and other violent crimes.
Not every law enforcement referral leads to a criminal charge, but in the case of a violent crime, a sexual assault, and other serious offense referrals involving a victim, virtually every referral leads to the assignment of an attorney and the use of staffing resources, such as a victim advocate. This reality significantly impacts staffing resources, Cornell wrote to the council in his memo.
The memo used the example of the special assault unit – a unit that handles sexual assault cases, of which approximately 50% of cases are never charged due to insufficient evidence or lack of victim cooperation. Nevertheless, each referral requires a thorough case review by an attorney, the assignment of a victim advocate, the drafting of a comprehensive declination memorandum setting forth the basis for the decline decision, and often a meeting with the victim or family member. A similar practice exists for violent and domestic violence offenses throughout the office.
Because these cases are never filed, they typically do not affect other criminal justice stakeholders (i.e. courts and public defenders) but still require significant time and attention from DPAs and staff.
Not all defendants are appointed counsel at the public's expense, meaning that the number of charged and post-conviction matters pending in Cornell's office is always going to be higher than the number of cases pending in the Public Defender's Association and the Office of Public Defense. For example, back on August 3, 2021, 23% of the active cases in Cornell's office involved defendants represented by private counsel.
The number of defendants represented by private counsel, Cornell said, highlights the fact that collectively the volume of charged cases handled by DPAs is nearly 125% of that managed by public defenders.
To properly mitigate the effects of the pandemic backlog on Cornell's attorneys and staff, he temporarily modified charging and disposition standards to encourage timely and fair dispositions of cases and to expand eligibility for participation in his alternative programs.
While Cornell is currently hiring prosecutors on a "rolling basis," he says it doesn't stop there; there is also a shortage of judges in the county. He also questioned if there were enough courtrooms in the county even if the prosecutor and judge positions were fully staffed.
There are currently three vacant seats for judges in Snohomish County, following the sudden passing of Judge Cassandra Lopez-Shaw at the beginning of this month. A new bill, SB-5575, introduced this legislative session and signed by Gov. Inslee on Friday, March 11, will also add two new superior court judges to the county beginning this summer.
As far as courtrooms, the Snohomish County Courthouse remodel – a $74.8 million project completed last July – added a courtroom as well as a 30,000 square-foot entry tower (five stories plus partial basement) but may not be enough to keep up.
Open Deputy Prosecutor positions
The Snohomish County Prosecutor's Office is currently hiring deputy prosecuting attorneys. They welcome people who want to do this very important work in the community that Prosecuting Attorney Adam Cornell says is "immensely gratifying for the people that do it."
All of the deputy prosecutors in Cornell's office are appointed by him in the same way that a sheriff hires deputy sheriffs. At the very minimum, an applicant must be a member of the Washington State bar.
"We want someone who has high caliber ethics and professionalism and is interested in seeking justice," Cornell told the Lynnwood Times.
More information on the open positions, including salary and benefits, can be viewed and applied at https://www.governmentjobs.com/careers/snohomish.