UPDATE [December 12, 4:04 p.m.] Suspect was taken into custody approximately 3:30 p.m. without incident. There were no injuries and he did not resist arrest. The courthouse remains closed to the public at this time. The suspect was a 32-year-old male from Woodinville. Everett Police, Swat Team 1, and Snohomish County Sheriff's Office successfully negotiated the suspect's surrender and apprehended him right before security checkpoint in the lobby area of the courthouse.
EVERETT, Wash., December 12, 2022—The Snohomish County Courthouse entered lockdown around 1 p.m. Monday after an armed suspect entered the lobby, according to the Snohomish County Sheriff's Office.
As of 3 p.m. law enforcement officers are still actively negotiating with the suspect while first responders give instructions to the, many, people trapped inside the building located at 3000 Rockefeller in downtown Everett.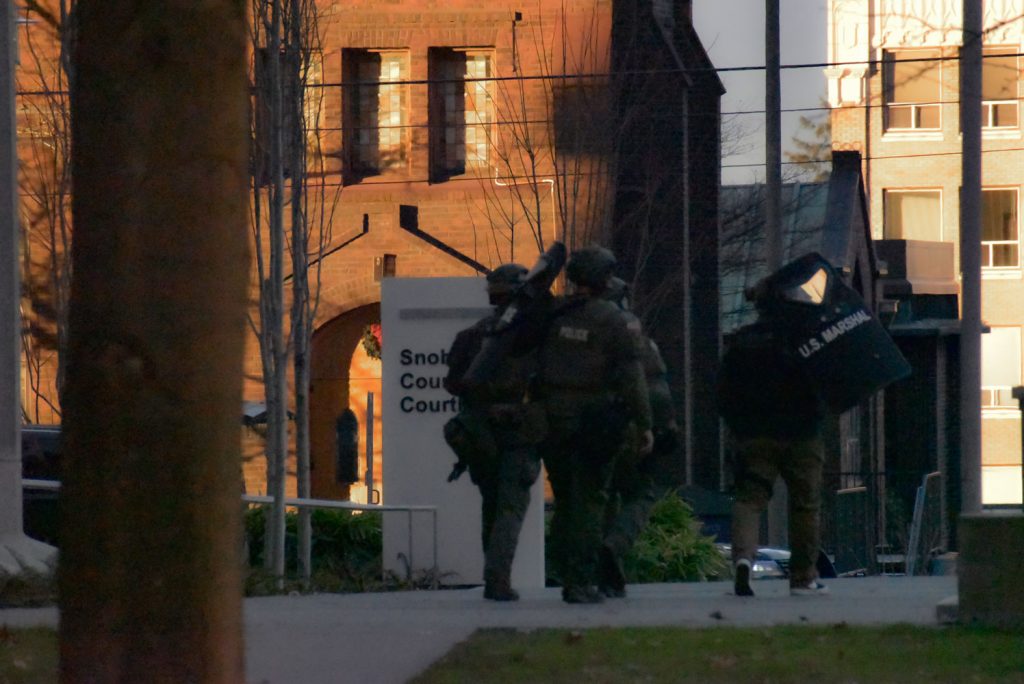 Roads around the facility are taped off and closed and there is a large police presence including the ATF, State Patrol Bomb Squad, Everett PD, and the Snohomish County Sheriff's Office.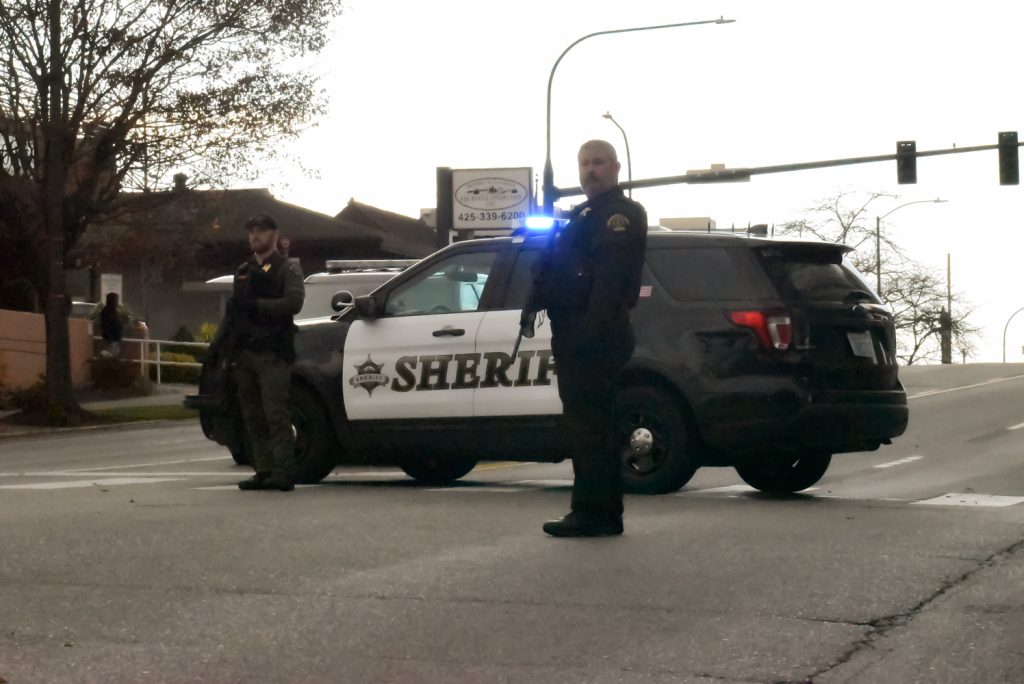 The Sheriff's Department are urging people to keep their distance while negotiations proceed and asking the news helicopter circling above to keep their distance during this time.
A witness, who asked to remain anonymous, told the Lynnwood Times that the suspect, who was a male in his 30's or early 40's, entered the lobby of the courthouse with one long barreled rifle in his hand, and another rifle in a backpack. He was wearing a bullet proof vest and refused to surrender his firearms when asked. According to the witness the suspect yelled "I'm not giving up my gun."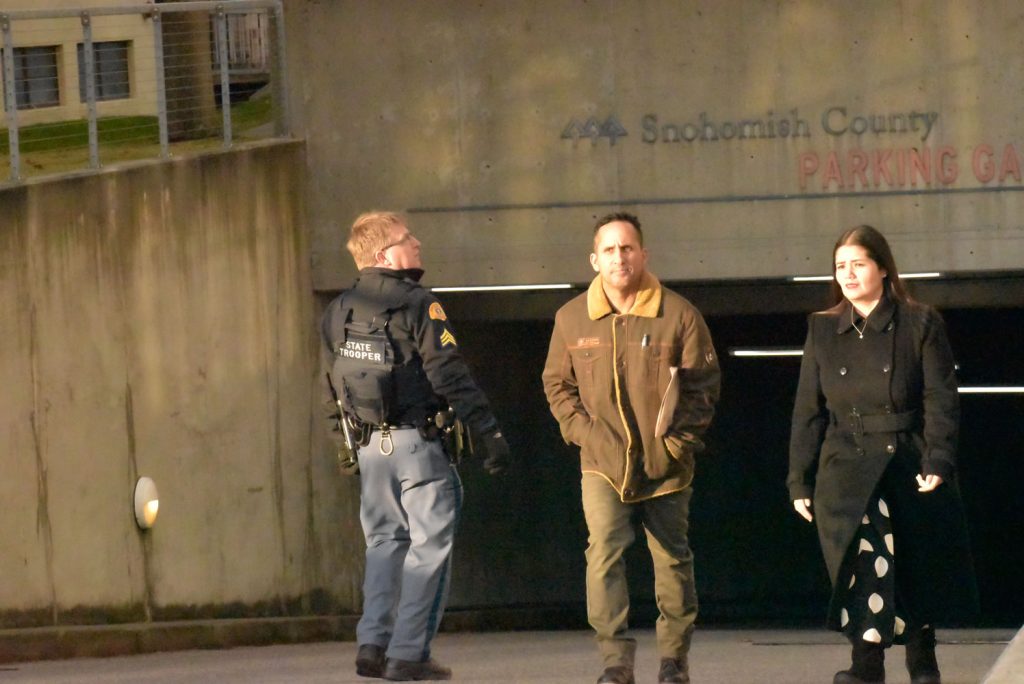 Another witness told the Lynnwood Times a "robot" was seen near a "blue car" that may be the suspect's vehicle.
Toni Curtis, Everett resident, told the Lynnwood Times she was walking down Oakes and Wall streets when she saw several law enforcement vehicles head toward the courthouse. She contacted her friend, who works at the courthouse, to ask what had happened who told her a man entered the building "waving a gun around."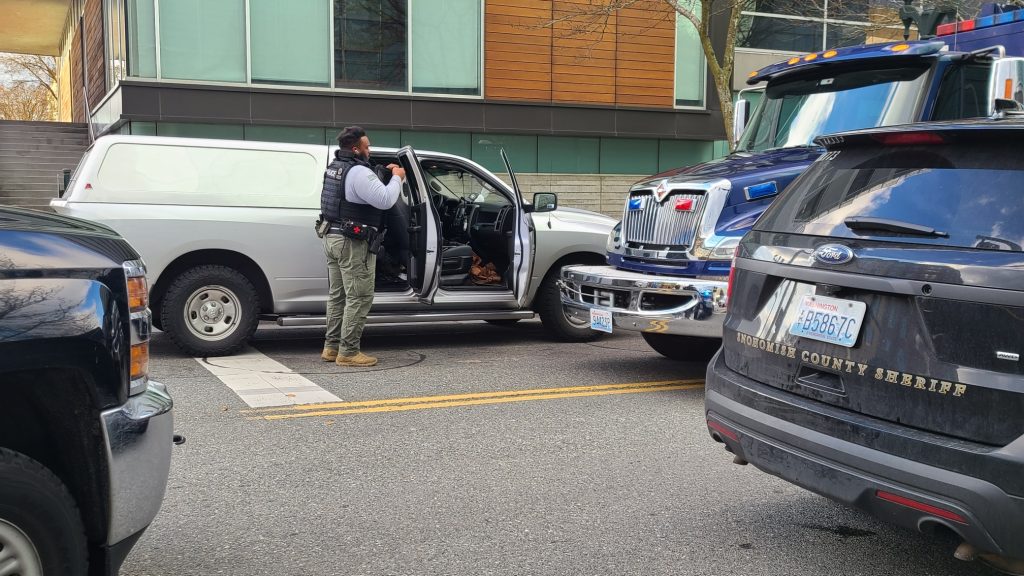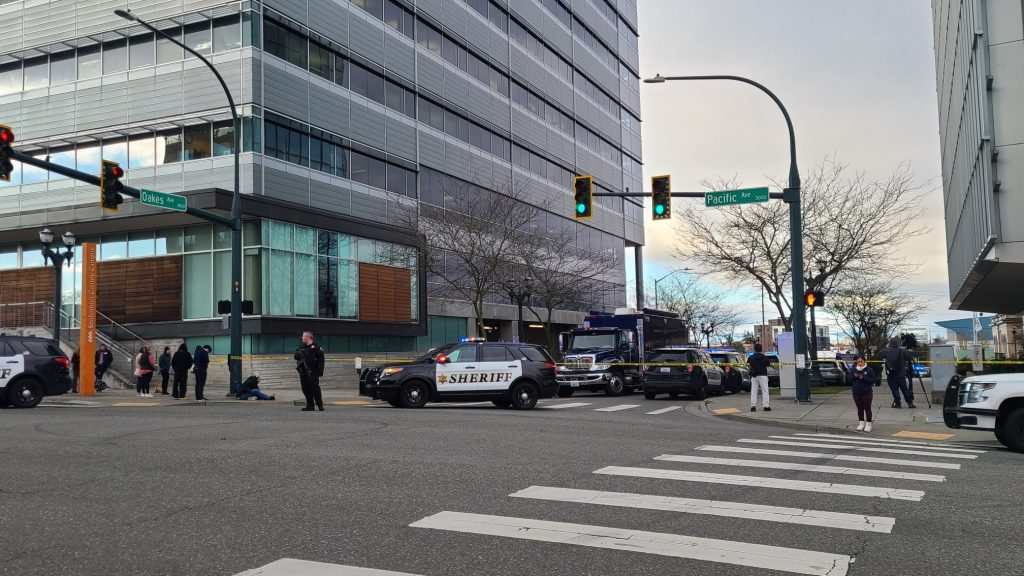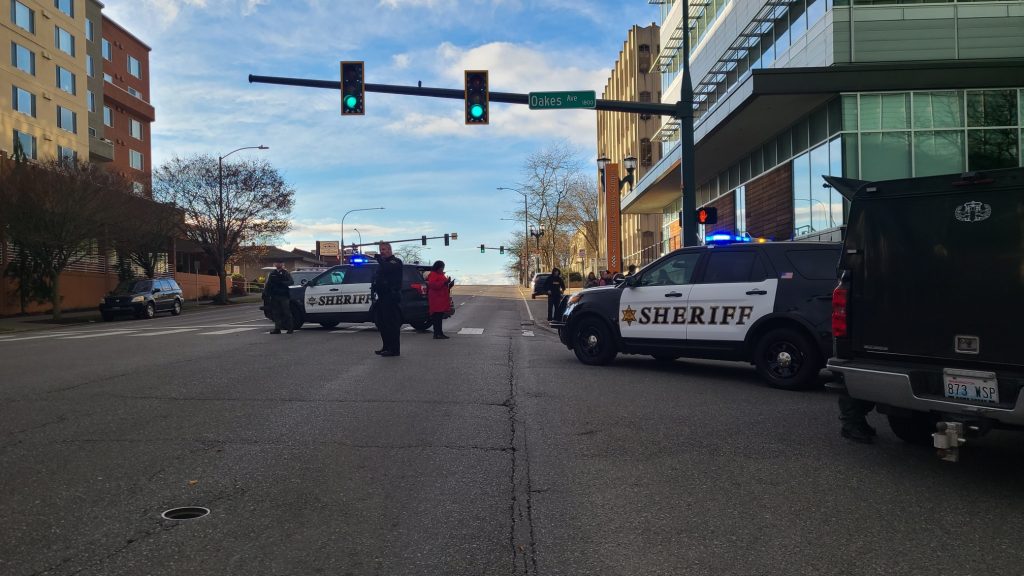 This is a developing story. Please check back soon for updates.