The day Everett stood still: Snohomish County Courthouse lockdown full report
EVERETT, Wash., February 23, 2023—The Snohomish County Courthouse entered lockdown around 1 p.m., December 12, 2022, after an armed suspect wearing a bulletproof vest entered the lobby. Roads around the seven-acre Snohomish County Administration Plaza were taped off and closed and there is was large multi-agency law enforcement presence that included the Bureau of Alcohol, Tobacco, Firearms and Explosives (ATF), Washington State Patrol Bomb Squad, Everett Police Department, and the Snohomish County Sheriff's Office.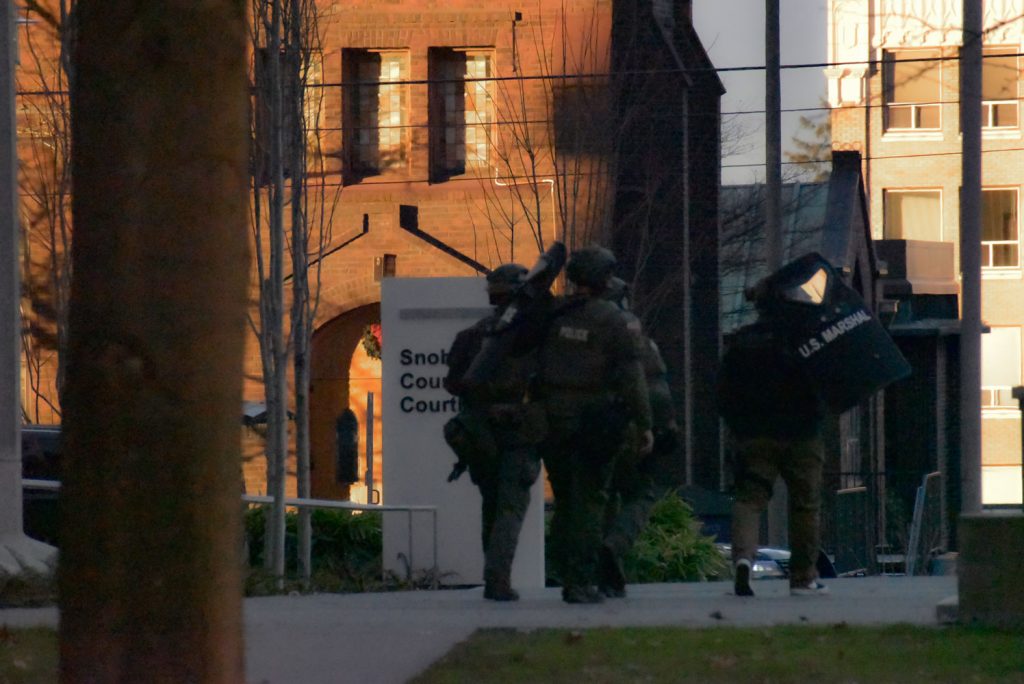 The lockdown halted all county business including millions of dollars in real estate transactions and recordings, court hearings, the issuance of permits and processing of licenses.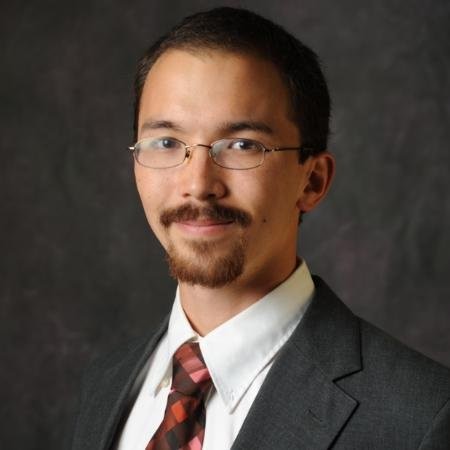 At approximately 12:22 p.m., David Hsu, 33, entered the main lobby of the Snohomish County Courthouse at 3000 Rockefeller Avenue in downtown Everett. This front entrance includes passing through two heavy glass doors into the main lobby with security that includes metal detectors and X-ray machines. Signs are also posted that clearly indicate no weapons are allowed inside the building although Hsu was visibly equipped with two rifles and a pistol in a carrier on his chest.
When Hsu entered the building, prior to the security screening process, he placed his rifles and several bags on the floor. He also removed his coat revealing he was wearing body armor and carrier with high-capacity magazines, a semiautomatic pistol, and several knives.
Upon seeing Hsu's equipment, private security notified the on-duty Court Marshall, Tim O'Hara, who confronted Hsu. He agreed to place his rifles on the ground but refused to disarm until his "demands were met," the reports state. Hsu admitted to O'Hara that he was aware he was not supposed to have firearms in the building but demanded assistance with a court order.
According to documents obtained by the Lynnwood Times, Hsu did not point his firearms at anyone nor threaten anyone with his firearms.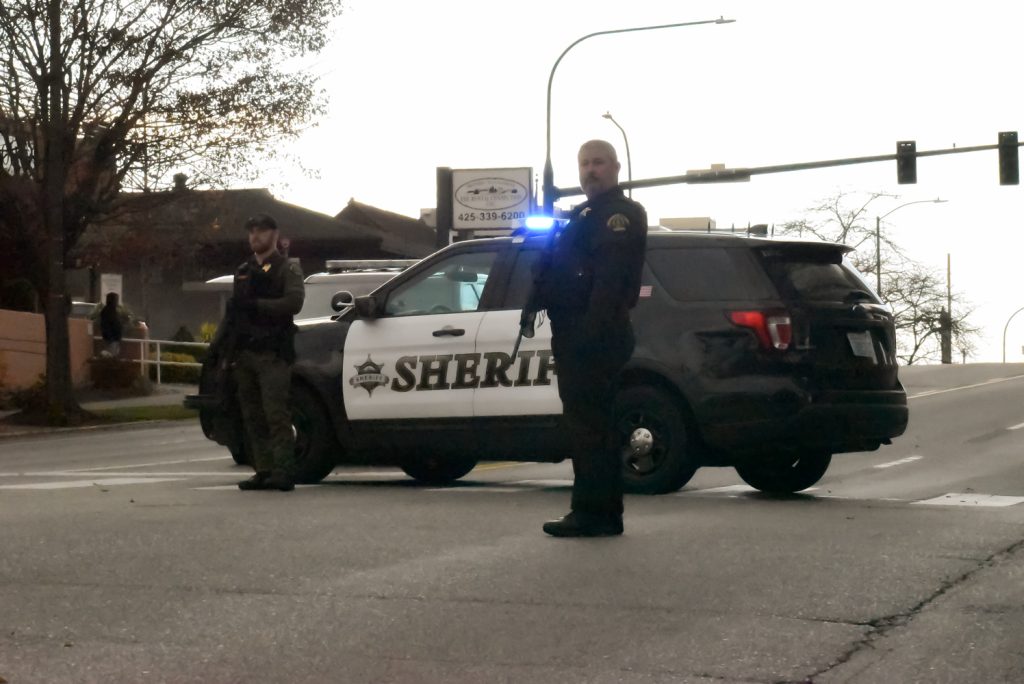 A massive police response ensued, and the lobby was evacuated with the front entry doors, and the open access points to the rest of the courthouse, blocked. Hsu refuse requests to disarm or surrender. He demanded to have a court hearing to speak with a judge, meet and speak with Sheriff Adam Fortney and an attorney. The courthouse was evacuated as was the surrounding courtyard and streets.
Hsu referred to a recently issued court order he was served and noted that his actions was "the only way to handle" the situation, the police report states. Hsu recently was issued a court order on October 18, 2022, investigations show, which stated:
"Warning! You must obey this order. Violation of this order with actual notice of its terms is a criminal offense under Chapter 7.105 RCW and will subject the violator to arrest (RCW 7.105.450). This order is enforceable in all SO U.S. states, the District of Columbia, and U.S. territories and tribal lands (18 U.S.C 2265)."
The order showed that Hsu was a "credible threat" and the protected person is an "imitate partner." The order also showed that Hsu was required to obey the "Do not hurt or threaten" portion of the order with the firearms portion being considered; however, the surrendering of his firearms was not checked, meaning Hsu was in lawful possession of firearms at the time although his concealed pistol license had been revoked on October 29, 2022.
On November 3, 2022, Hsu attempted to purchase an additional firearm, a 16-gauge shotgun, but was denied. The gun store stated they refused the sale based on Hsu's background check and existing protection order.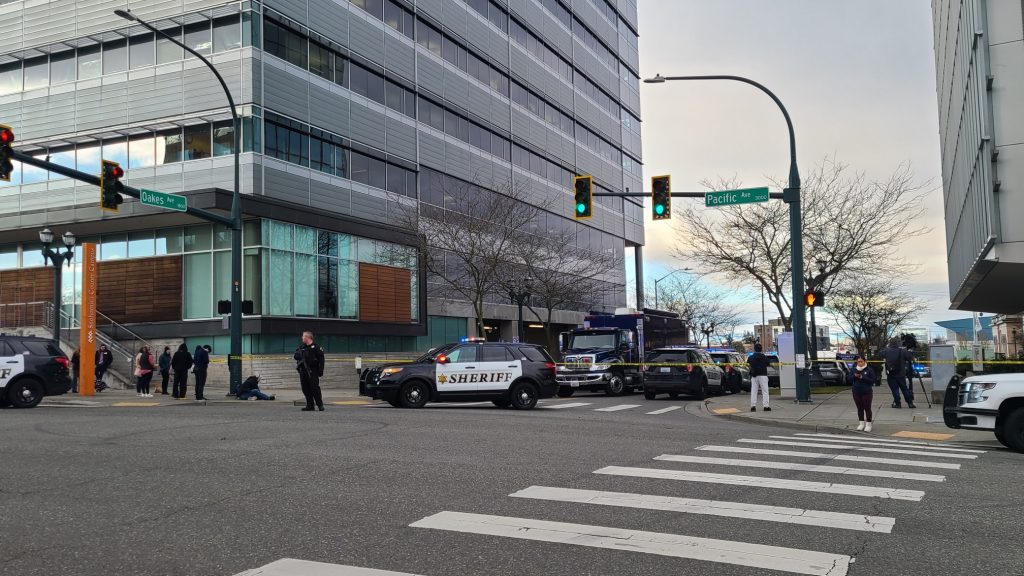 Detective Brett Grieve arrived on scene and maintained cover on Hsu with his patrol rifle while negotiations commenced. During which, Hsu expressed frustration over a custody issue involving his beloved 5-year-old daughter. He demanded to see "two judges and the Sheriff" so he could have the judge change the conditions of his child custody arrangements and reinstate his firearm rights.
Officer Brendan Pike, with the Snohomish County Sheriff's Office, also maintained cover on Hsu with a red dot affixed on Hsu's torso. Hsu was told that if he reached for his rifles he would be shot. Hsu responded that if Officers advanced on him that he would "defend himself."
At one point Hsu walked over to one of his bags on the floor, which Officer Pike knew to contain firearms, so he switched the safety of his rifle off, believing he intended to harm the negotiating officers, but Hsu only withdrew paperwork.
Multiple Region 1 SWAT were on scene and Officer Pike was notified to only be a last line of defense of Hsu attempted to flee.
Negotiations took place with law enforcement and Hsu was afforded a chance to speak with public defender Kathy Kyle on the phone before ultimately surrendering without further incident.
During the negotiations, Hsu was told he could not see a judge, believing he would cause harm to them, but Hsu said he would settle for a zoom call. The negotiations took about 3 hours with Hsu refusing to surrender after being told he was under arrest.
Hsu eventually complied, laying down on his stomach and was taken into custody by Region 1 SWAT members. Officer Pike escorted Hsu to the MCU interview rooms. Along the way he told Pike, "this is the calmest I've been in three months."
In the interview rooms, MCU Detective Pendergrass and SIU Detective Bittinger attempted to interview Hsu but he requested to speak with an attorney. He was ushered to the Snohomish County Jail shortly after.
Hsu was armed with two, loaded, high caliber rifles (7.62×39 caliber) with affixed bayonets, a Glock 17 9mm handgun with loaded magazine (with two additional 31 round magazines and one 17 round magazine fastened on his chest), a concealed Smith and Wesson .45 caliber handgun with loaded magazine, a Smith and Wesson .44 mag revolver with loaded cylinder in the back of his pants, a loaded Keltec .32 caliber pistol concealed in the inside of his chest, over 300 rounds of pistol and rifle ammunition, a ballistic armor vest and two backpacks full of armor inserts, at least six knives, a hatchet, and a pair of brass knuckles, and a notebook full of rambling handwritten notations.
When asked why Hsu entered the courthouse with multiple firearms, he replied that he attempted to get what he wanted on his child custody issues but had not been successful. He stated that a lawyer was too expensive and wanted to get people's attention so they would listen to him.
According to the affidavit, there was probable cause for Hsu in violation of disorderly conduct as the courthouse was open to the public and conducting business, which was halted at great public expense. Hsu was also found to have intent to bring his firearms into the courthouse's main areas.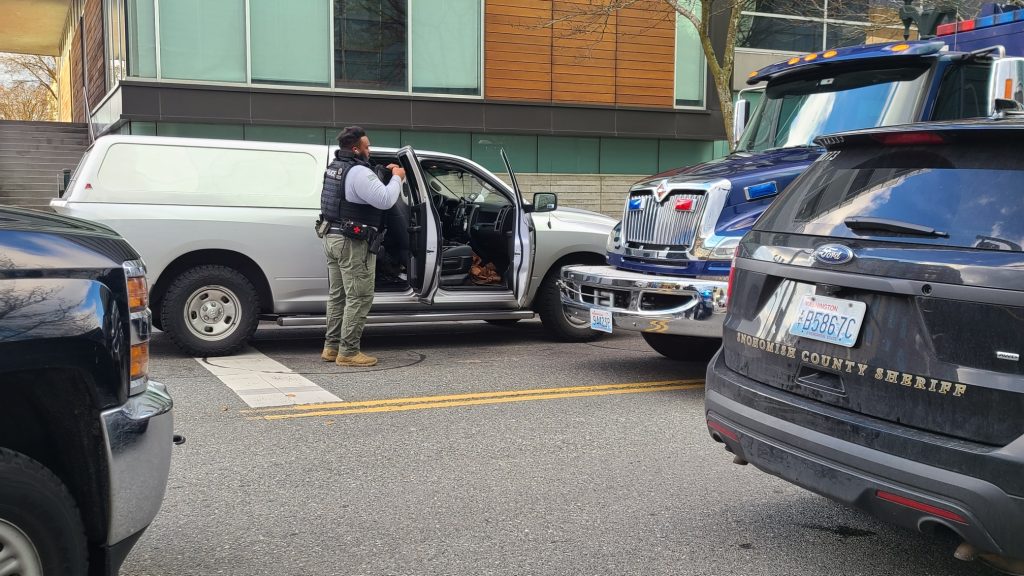 Hsu's vehicle, a blue Toyota Scion, was parked on the north side of the courthouse with a gun case in the rear passenger area and a ballistic helmet in the front passenger seat.
Hsu's wife, Julia Hsu, said Hsu had "never been an involved parent" and "took parenthood as a status not as a responsibility." She elaborated that Hsu was never involved in their daughter's day-to-day activities. Hsu was issued a protection order against his wife and daughter but missed the court date. He told his wife, and other family members, he felt "wronged" because he had never received the court hearing information.
Julia said Hsu did not have prior military experience but found firearms "interesting," enjoying learning how they work and would often perform dry firing drills or practice shooting at a local gun range with his several rifles and handguns. When Hsu would be in public, he would often carry one, or two, knives on his person at all times, she said.
Hsu had recently been fired from his job at Johansen Mechanical in Woodinville for a stalking incident involving one of his married co-workers, after recently confessing his love for her, his wife said. When asked if Hsu had a history with mental illness, she added that Hsu told her that he was drugged and sexually assaulted at a friend's house party about five years ago.
Hsu's sister, Hannah, told law enforcement officers that Hsu allegedly has untreated bi-polar disorder and refuses medical help. She added that Hsu relied heavily on his parents.
Hsu is currently in the Snohomish County jail with a bond amount of $1,000,000. He is facing six counts of 2nd degree unlawful firearm possession, one count of carrying a conceal weapon, one count of unlawful display of a weapon, and one count of disorderly conduct.
The Lynnwood Times attempted to visit David Hsu at the Snohomish County Jail to hear his side of the story, but he denied our request for a visit.