Woman shot by pellet gun at Picnic Point Park
LYNNWOOD, Wash., April 14, 2022 – A woman was shot in the head by what she believed was some sort of pellet gun Tuesday, April 12, while taking one of her daily strolls through Picnic Point Park.
Thien Truong encountered a group of three high school-aged boys while walking with her dog and husband in the middle of the day Tuesday when the teens turned around and returned to their vehicle.
Just minutes later, as Truong was walking back home, the group approached her in their car and fired a projectile at Truong, hitting her on the temple right below her right eye.
"I almost had a severe injury to my eye for no reason," Truong told King5, who first reported the incident.
According to Truong, the teens laughed loudly and instantly sped away in what she described as an older model white Honda.
Truong has walked the park almost every day for the past year and has never had a problem.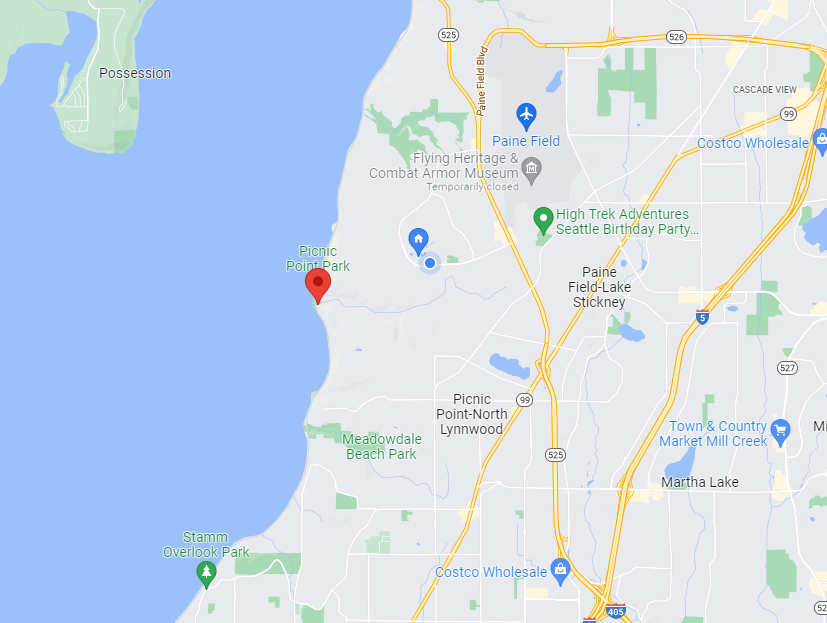 Truong believed the projectile was some sort of pellet gun that could have severely injured her eye if landing just inches upward. She also believes the prank was part of a viral TikTok trend where teenagers do drive by shootings with air soft or pellet guns.
The challenge is called the "Orbeez challenge", named after a manufacturer of water beads or gel balls fired from an air soft gun.
Concerns of the Orbeez challenge have popped up nationwide urging law enforcement agencies across the country to warn people of the serious repercussions the prank can have on its victims.
Just last month, a similar incident in Westbrook, New Jersey, led the police department to formally address the dangers of this trend stating:
"These pellets can cause harm and injury to others or to property. Anyone who engages in this conduct can be subject to criminal penalties which relate to the conduct. Pointing any type of firearm, even a toy, at someone is inherently dangerous. Let us all help keep these kids and our community safe."
Similar incidents have also been reported in California, North Carolina, Hawaii, Florida, and Chicago.
Just last month in Pennsylvania, four teens are facing charges after firing the pellets at students and faculty at a middle school. In Georgia, an 8-year-old and a 10-year-old were injured after getting hit in the abdomen and face.
TikTok has addressed the trend stating, "As part of our ongoing work to help our community understand online challenges and stay safe while having fun, we've worked with experts to launch new videos from creators that call on our community to follow four helpful steps when assessing content online – stop, think, decide and act," in a press release published February.
TikTok has stated they have a team that reviews the content posted on their platform and has begun deleting videos they believe is harmful to the public. The Orbeez company has seemed to take advantage of the viral challenge, however, even going so far as selling packages of their product titled "the Orbeeze challenge" play sets.
About Picnic Point Park
Located on the shores of Puget Sound, Picnic Point Park offers a tranquil and scenic setting for picnicking and beach activities. Tables and charcoal cookers are available for picnicking enjoyment. It offers excellent views of Whidbey Island and the distant Olympic Mountain range. The park is located at 7231 Picnic Point Rd, Edmonds, WA 98036 and is one of a 100 hundred parks managed by the Snohomish County Parks Department.