MUKILTEO, Wash., April 20, 2022 – Mukilteo City Council unanimously approved Mayor Joe Marine's picks of Jerry Bush and Tim Krivanek to the Planning Commission and Michael Dixon, Sandra Holzer, and Gauri Sanghvi to the Diversity, Equity, and Inclusion Commission at their regular meeting Monday, April 18.
"Thanks very much for the opportunity and I do hope to be able to work with you all," newly appointed Mukilteo DEI Commissioner Mike Dixon said to the Council after the vote.
New Mukilteo DEI Commissioners
At Council's meeting March 7, Diversity Equity and Inclusion Commission candidates Gauri Sanghvi for Position 1 (term ending December 2024), Michael Dixon for Position 2 (term ending December 2024), and Ewa Wheeler for Position 3 (term ending December 2022), were not approved 2-3 with Council Vice President Elisabeth Crawford and Councilman Tom Jordal voting in favor; Council President Steve Schmalz, council members Louis Harris and Riaz Khan voting no; and council members Jason Moon and Richard Emery abstaining.
Both Moon and Emery spoke to their decision to abstain during last night's meeting with Emery saying he "was not prepared as I should have been to ask questions" and Moon explaining he believed his vote could be a conflict of interest since he previously sat on the commission.
Back in March, Councilman Harris and Council Vice President Crawford, who both serve as council liaisons to the Mukilteo DEI Commission, questioned the mayor's choices last month, making the points that the three candidates who were not chosen to advance were "highly qualified."
"I just want to be clear, for context, [this commission] was something that myself and Vice President Crawford worked really hard to stand up and myself, and other members of the council, are champions for diversity, equity, and inclusion, so just wanted to make sure that in the decision-making process for this that it was transparent and clear," Councilman Louis Harris said.
Despite this, two out of three of these same candidates were re-selected by Mayor Marine and approved by council unanimously, with a motion by Council President Steve Schmalz seconded by Councilman Lous Harris. The third selected candidate, Sandra Holzer (taking position 1), replaced past selection Ewa Wheeler.
"I'm thankful for getting appointed, thank you Mayor Marine, and I'm looking forward to helping the city understand, [and] get people together. I think this will be an exciting ride for me and I'm hoping good things will come out of this commission," Gauri said.
Mukilteo Planning Commissioners
Mayor Joe Marine also recommended re-electing Jerry Bush and Tim Krivanek for Planning Commissioners – a six year term starting April 18, 2022, ending April 18, 2028.
Both candidates were interviewed by the Mayor and Planning Commissioner Chair Nicole Thompson, in accordance with Resolution 2014-02, with at least one council member sitting in on each interview.
Councilman Schmaltz made a motion to approve Mayor Marine's picks, seconded by Councilman Richard Emery. The motion passed unanimously.
"I just want to thank both commissioners Bush and Krivanek for their time on the planning commission thus far and all of the of the work they've done," Council Vice President Crawford said. "I'm excited to have them back on the planning commission."
Jerry Bush has served on the Planning Commission since 2013 and is the most tenured Commissioner. He is the President/CEO of a regional commercial mechanical contracting business and has served as President of the Mechanical Contractors Association of Washington, Trustees of Union Health Trust and Union Educational Trust, a member of the Mukilteo Boys and Girls Club Campaign, and a previous chair of the Planning Commission in 2015.
Tim Krivanek has served on the Planning Commission since 2017. He holds a Bachelor's in Political Economics and is a Senior Business Operation Manager at Boeing. He has served on Boards such as the Seattle Symphony Chorale and ArtsFund Seattle. He is also a community advocate and has served on the American Foundation for Suicide Prevention and Leadership Snohomish County as well as workgroup planning the outreach and public process for Byers Family Park in Mukilteo.
Community Transit presentation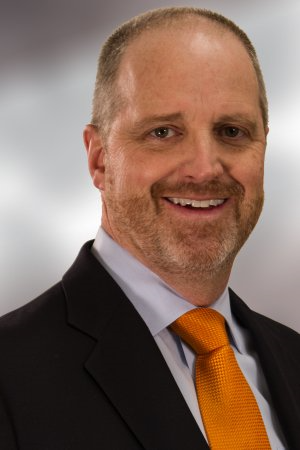 Before council discussed their new commissioner appointees, Ric Ilgenfritz, Community Transit CEO, updated the council with major projects, network planning, and long range plans. Ilgenfritz was pleased to announce that Community Transit is maintaining about 82% of pre pandemic service and ridership has been incrementally increasing on a weekly basis. Community Transit bottomed out at about 60% ridership at the beginning of the pandemic, Ilgenfritz said, but it's been "gradually coming back since" averaging a little over 100,000 weekly boardings only projected to increase as employers welcome their workers back to the workplace.
Ilgenfritz admitted the pandemic has changed how people approach transit and will approach transit in the future. Community Transit has installed "state of the art" air purification technology in anticipation for the mask mandate on public transportation to be lifted.
"The world has changed. The nine to five commute seems to be in the rearview mirror…so we need to bring the spirit of innovation and ingenuity to the future as we look at how people are going to engage," Ilgenfritz said.
Community Transit is also working on service innovation, which Ilgenfritz admits means different things to different people, but what it means for CT is "experimenting with different forms of transit to make it a more convenient choice". An example of this is on demand service, within a designated area, which would allow a rider to summon a shuttle with their smart phone, the Lynnwood Pilot Project, and shifting to zero emissions.
The Lynnwood Pilot Project is an on-demand ride service where riders can summon a shuttle from their smart phone and receive pickup service within 15 minutes or less. The project is currently in a twelve-month engagement procurement process that will operate in a defined zone (most likely Alderwood, extending to City Center, and to 44th Ave) in Lynnwood.
Upcoming projects Roland Behee shared are the Swift Blue Line (strategic extension to Shoreline North/185th street), Swift Orange Line (new bus rapid transit service between Lynnwood and Mill Creek), Swift Green Line (continue service level and leverage new connections), and transit emphasis corridor focus for other frequent routes. All of these are planned to be implemented by the opening of Lynnwood's link light rail extension opening 2024.
Consent agenda
Council also approved the following items on their unanimous consent agenda: