Book signing reception for retired ESD Superintendent Dr. Nick Brossoit
LYNNWOOD, Wash., April 23, 2022 – The Foundation for Edmonds School District, the Edmonds Education Association, and retired District Trustee Ann McMurray will co-host a book signing reception for esteemed, retired, Superintendent, Dr. Nick Brossoit on Saturday, May 7th, 2022.
Dr. Brossoit's book, Love the People in Line: Through the Eyes of My Heart, was published in March 2022 and will be available for purchase at the event. Proceeds from the sales at the event will benefit the Dr. Nick Brossoit Scholarship, established by the Foundation for Edmonds School District in 2017. Scholarships, such as this, provide critical support to students pursuing post-secondary education in vocational, 2- and 4-year certificates or degrees.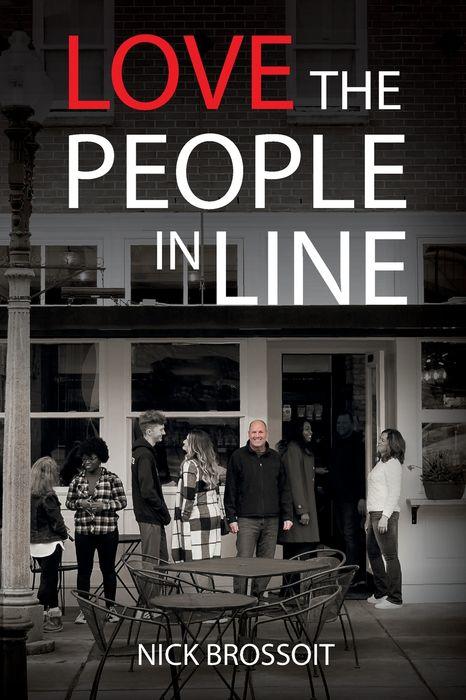 Dr. Brossoit's book signing reception will be held on Saturday, May 7th from 3:00-5:00 p.m. at Community Life Center, 19820 Scriber Lake Road, Lynnwood, WA. Guests can RSVP for this event by Friday, April 29th through the Foundation's website. Copies of Dr. Brossoit's book may also be purchased through Amazon.
The Edmonds School District is Snohomish County's largest public school district, serving more than 21,000 students across 35 campuses. Boundaries span five communities including Lynnwood, Edmonds, Mountlake Terrace, Brier and part of Bothell.
For 38 years, the Foundation for Edmonds School District has worked in partnership with the Edmonds School District to ensure that every student has the resources to learn, thrive and contribute to our vibrant community. With an all-volunteer board and active community participants, the Foundation provides supplemental funding to support students, families, and educators in the pursuit of educational excellence. www.foundationesd.org.
Content Source: Foundation for Edmonds School District Press Release