Verizon Wireless allegedly fires Northgate employee for attempting to unionize
SEATTLE, Wash., April 23, 2022 – Just days after Verizon Wireless employees from the Everett-Lynnwood locations voted to form a union, Verizon terminated an employee from its Seattle Northgate and Aurora Village locations who supported his coworkers' efforts to unionize. Believing the termination to be retaliatory, The Communications Workers of America (CWA) filed an Unfair Labor Practice charge with the National Labor Relations Board (NLRB) against Verizon Wireless yesterday.
The NLRB is an independent Federal agency that was created by Congress in 1935 to "assure fair labor practices and workplace democracy nationwide." The agency is currently in federal court in an attempt to get three Starbucks workers in Arizona who were attempting to form a union back on the job – two were fired and one is on unpaid leave.
The CWA filed the charge on behalf of Jesse Mason, who worked as a Specialist with Verizon for eight months. The CWA's press release asserts that Mason was illegally fired by Verizon in retaliation for Mason's union support.
Mason was in attendance when his fellow Verizon workers in Everett voted to unionize on April 15, where he posed in photos alongside the Everett-Lynnwood employees that were published in the Lynnwood Times and another county paper. Mason was fired when he came in for his next shift following the publications.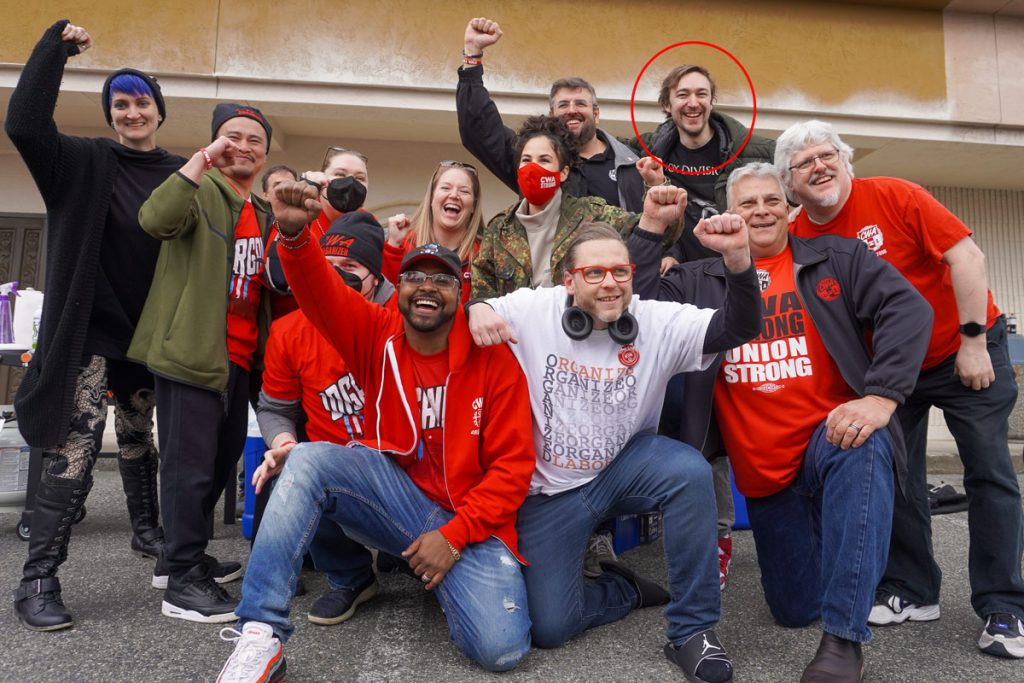 Additionally, Mason and his team in Seattle recently went public with their campaign to unionize. However, they've yet to officially file to form a union because the employees fear retaliation, according to Mason. "And Verizon is trying to confirm that fear by firing me," he says. "I'm going to prove to them that retaliation doesn't work."
"Mason had a stellar employment record with no previous disciplinary action while working as a Specialist at Verizon Wireless' Seattle Northgate and Aurora Village retail store locations, just miles from two nearby Verizon Wireless retail stores in Lynnwood and Everett, WA where workers successfully voted to form a union last week," the CWA press release states.
"Verizon management targeted me for organizing a union. It's illegal to do that," says Mason, "and I'm confident that I will eventually be reinstated. I'm not scared because I know that there's a growing movement of retail workers — from Verizon Wireless to Starbucks, to Apple — who are joining together to demand a voice on the job. They can fire me, but they can't fire all of us, and we won't stop fighting until every worker who wants a union has a union."
As was the case with the Everett-Lynnwood employees after they went public with their efforts to unionize, Verizon swifty sent its union-busting team to the Northgate and Aurora Village stores. According to Mason, the team's arrival marked a dramatic shift in tone at his store.
"The tone that managers took with me changed immediately when the union-busters came to the store. Before they were accelerating me being a key holder and asking whether I wanted a management role or some different promotion," Mason recalls. "Then, my firing was the next working day after I was at the tailgate vote count party."
Mason is confident his termination was a retaliatory move. "They knew I was strongly in favor of unionizing," he says.
Mason had no disciplinary actions on file prior to his termination and believes Verizon failed to follow standard protocol when they let him go. "No write-up; nothing," he says, "straight to termination."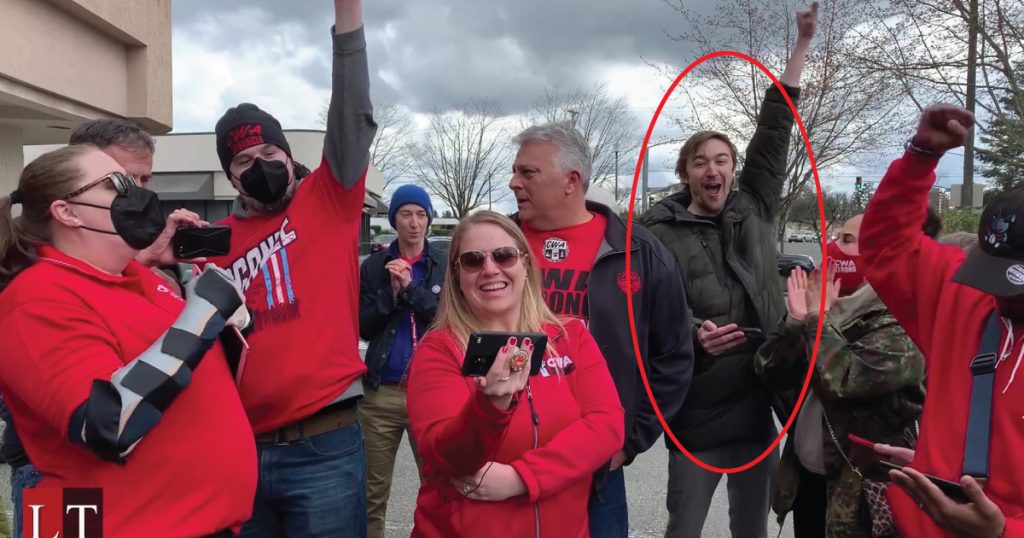 When he was terminated, Mason says he was accused of "a really minor procedural violation—something I didn't even do." However, due to the current NLRB case, Mason opted to not disclose anything more.
This isn't the first time Verizon has been accused of illegally terminating one of its employees in the Seattle area, and his story is similar to another now-former Verizon employee from the Everett-Lynnwood locations, Brandon Carter.
Carter had no previous disciplinary record on file and was fired the week after he and his coworkers announced they were unionizing. "I was called in and they just laid a whole bunch of stuff at me and then just let me go," Carter said.
"Normally, Verizon's a process where there's a documented council; first write-up, second write-up, you know, third write-up, final written. All that was just kind of skipped," Carter continued. "And then, you know, I came into work, and then I'm gone."
Mason has long-time been a proponent of unions. "If I had the best workplace or the worst, I'd want it unionized because it's the only way working-class people can help ourselves."
The Lynnwood Times has reached out to Verizon for comment and will share updates to this story should they respond.
UPDATE: In response to the Lynnwood Times, a Verizon spokesperson issued the following statement on April 25:
Mr. Mason's termination had absolutely nothing to do with union activity. While we're not going to publicly discuss the reasons for the dismissal, we intend to vigorously defend ourselves against these baseless accusations.

We respect the rights of our employees to choose whether or not they wish to be union-represented and we routinely provide facts to our employees so that they can make an informed decision for themselves.
Verizon Workers in Lynnwood-Everett Unionize