Paine Field Snohomish County Airport's emergency drill an "absolute success"
EVERETT, Wash., May 12, 2022 – Today at 10 a.m., Paine Field Snohomish County Airport conducted its full-scale, triannual emergency Mass Casualty Incident (MCI) drill. The exercise simulated a plane accident scenario and involved multiple agencies, from airport staff to the FBI. 
Paine Field Airport conducts drills throughout the year, including quarterly fire department tabletop exercises and even earthquake drills, but the MCI drill only happens every three years and is the port's largest-scaled multi-agency exercise.
"We practiced what a real what a real aircraft accident would look like and how we would respond here at Paine Field," said Paine Field Public Information Officer Kristin Banfield. "We also brought in a number of our partners because, in an incident like this where we simulated a bird strike with 35 passengers on board an aircraft, we can't do that alone."
Usually, the MCI drill involves a full plane of 75 volunteer passengers, but this year's number was reduced for COVID-19 safety precautions.
The purpose of the drill was to meet the Federal Aviation Agency's (FAA) objectives, evaluate the Airport's preparedness and capabilities, and enhance communication between public and private agencies.
The drill followed a scenario where a Boeing 727 aircraft ingested birds into its left engine upon take off, causing the plane to veer to the left off the runway. By the time the pilots managed to halt the craft, in the simulation, the plane had been severely damaged and even lost its left wing to a hanger building.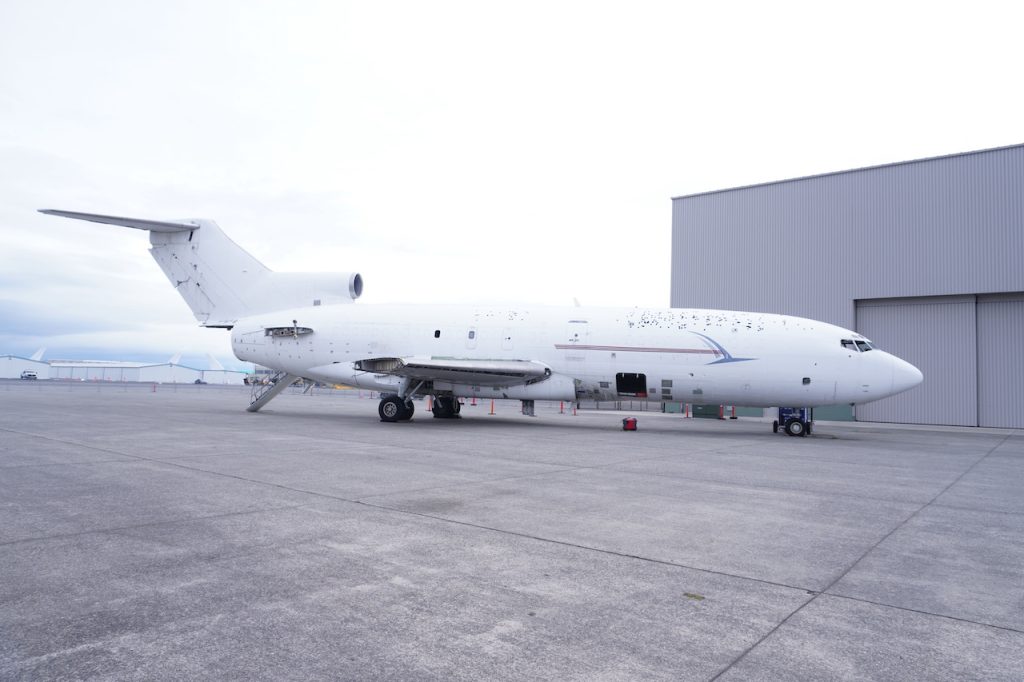 First responders arrived at the scene to find "leaking fuel" and smoking breaks—and yes, there was real smoke to make the situation feel more visceral. As each agency made their appearance during the drill, coordinating with one another via radio, they were being evaluated by department heads, like Paine Field Fire Department Chief Joshua Cole.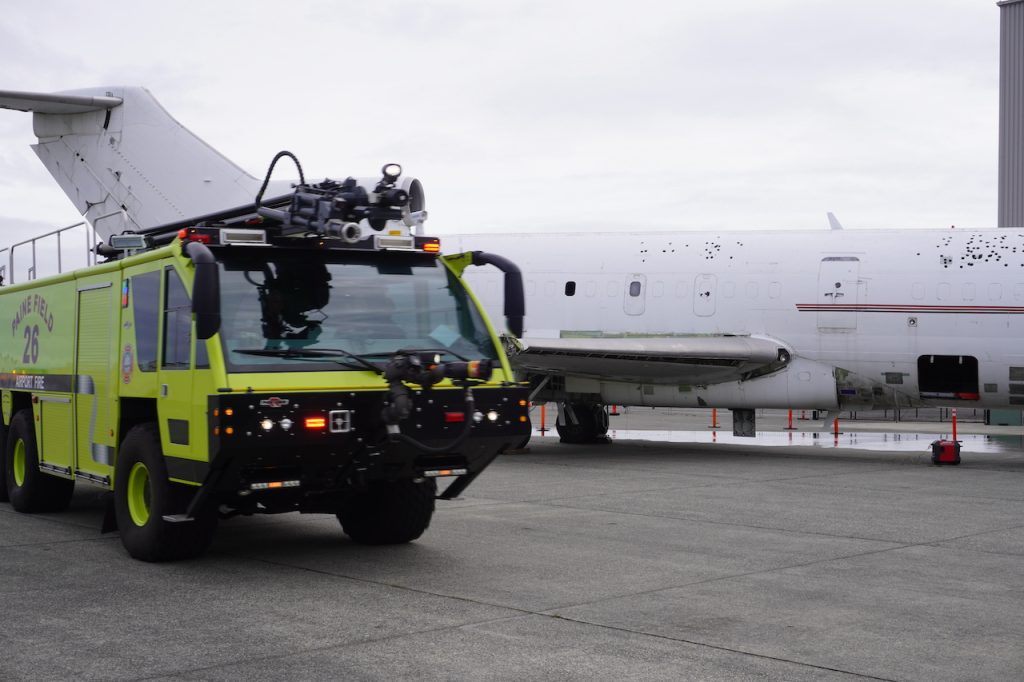 After the Paine Field Fire Department extinguished the imaginary fire, the priority was removing the 35 passengers aboard the plane. Most of the passengers were portrayed by actors from Crossroads High School's theatre class, who had makeup and specific injuries they mimicked. Two of the adult responders were amputees.
The injured passengers were separated into four categories, green, yellow, red, and black patients. Green Patients sustained only minor injuries and exited the craft without aid. Yellow Patients had significant but non-life-threatening injuries. Red Patients needed immediate medical care to save their lives, and the Black Patients, portrayed by mannequins, were passengers killed in the crash.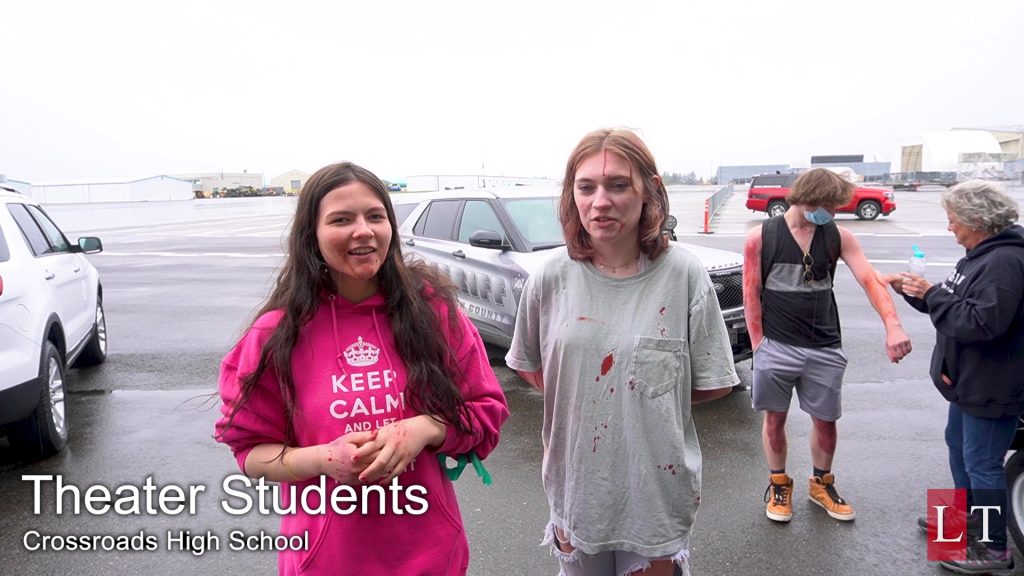 Responders transported twelve of the Yellow and Red passengers to pre-planned hospitals during the drill: Providence Medical Center in Everett and Swedish Hospitals in Mill Creek and Edmonds. Though none of the actors were actually airlifted from the scene, the responders did practice loading a patient in and out of a helicopter.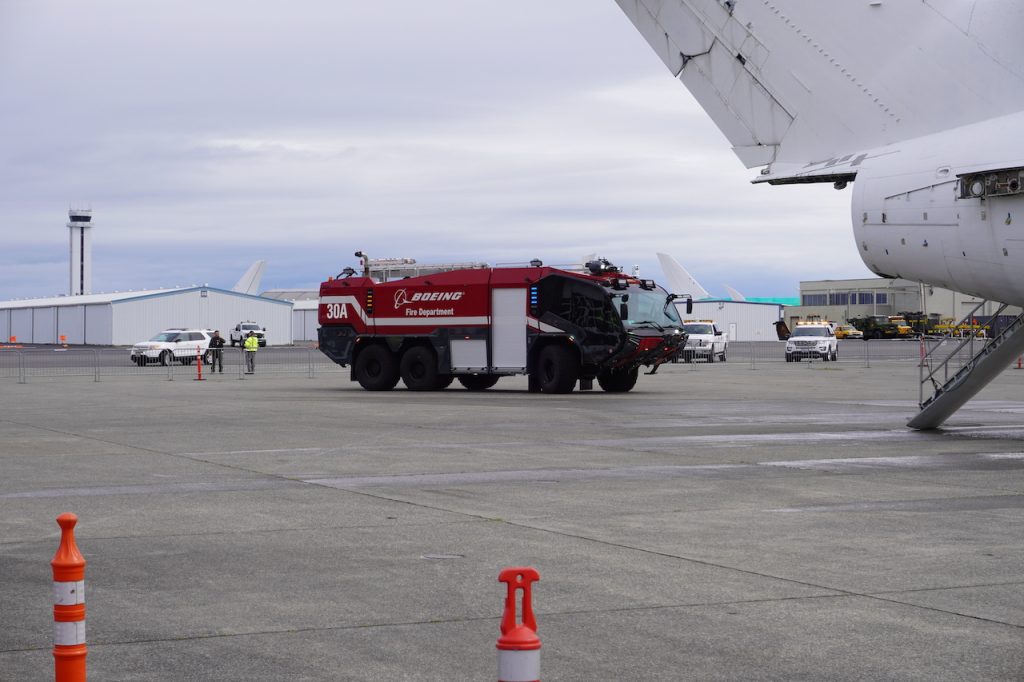 As the passengers came limping their way out of the craft in full make-up, they were met by firefighters and EMTs who assessed their injuries and dressed them accordingly. One student actor later commented on how comforting and assuring the first responders were during the drill.
Today's exercise was clearly a group effort among various agencies, and included Snohomish County Department of Emergency Management, mutual aid units from Everett Fire, Mukilteo Fire, South County Fire, Snohomish Regional Fire, Boeing Fire, Northwest Ambulance, and even the FBI.
"It was really good perspective for all of our partners to be involved in something like this where they can actually feel that realism, or get as close as we possibly can," said Banfield.
"Every drill—every opportunity we have to practice something like this is a success," she continued. "We always need to be at the ready, ready to rock and roll, so we need to know how we're going to respond and how our partners are going to respond and how we can best utilize all of those resources."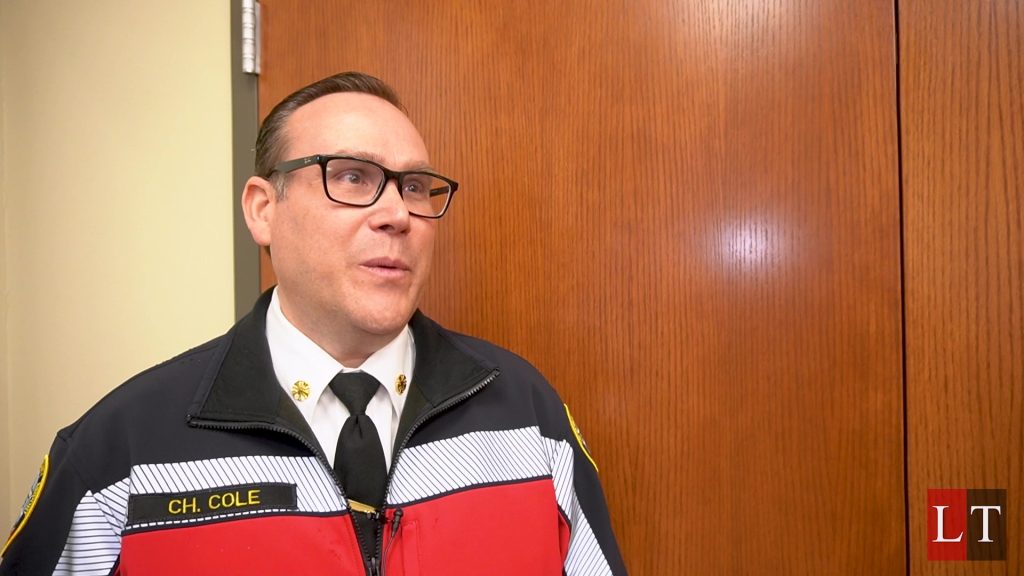 Paine Field Fire Department Chief Joshua Cole also felt today's exercise was an overall success. "There's always lessons learned and things that we can improve on, but this is what the 130 requirement is for," he said, referring to the FAA's Emergency Plan regulations, "to have the Airport Fire Department ready to ensure that all our responders are ready in our airport department and our mutual-aid responders can assist as well."
"But as far as the drill went," he concluded, "absolute success."