Local business owners welcome Cinco De Mayo resolution
LYNNWOOD, Wash., May 13, 2022 – On behalf of the City of Lynnwood and Mayor Christine Frizzell, Councilwoman Julieta Altamirano-Crosby presented local Latino and Latina business owners a copy of Monday's Cinco de Mayo proclamation. The Proclamation was voted on and passed during the City Council's Business Meeting on April 25th.
"Cinco de Mayo serves as a reminder that the foundation of the United States was built by people from many countries and diverse cultures who were willing to fight and die for freedom," Councilwoman Altamirano-Crosby said during Monday's meeting. "By proclaiming and recognizing Cinco de Mayo, Lynnwood is adhering to being a truly welcoming city."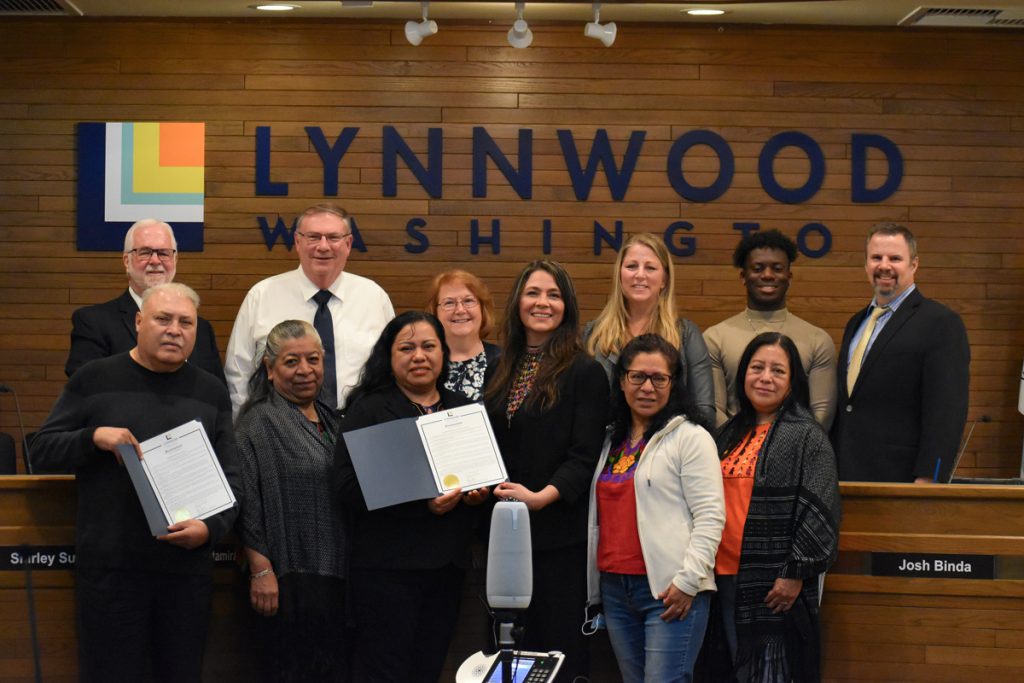 In addition to those in attendance at the Lynnwood City Council meeting, the following recipients of the proclamation were on zoom: Daniel Agis Eslava, representing the Governor of Guerrero State (Evelyn Salgado Pineda), Mario Pimienta, owner of Mazatlan Restaurant, Norma Otilia, Hernández Martínez, and Mayor of Chilpancingo de los Bravo, Guerrero. 
Lynnwood is the first city in Washington state to recognize and observe Cinco de Mayo, or May 5, as the historic struggle of the people of the Republic of Mexico for independence and freedom against the Empire of France. Last week, the Snohomish County Council unanimously approved a resolution recognizing Cinco de Mayo, at its General Legislative Session, on May 4.
Altamirano-Crosby presented the Cinco de Mayo resolution to the owners of the following Mexican restaurants throughout the Lynnwood area:
Pictures of business owners receiving the proclamation