Warning signs of grooming: How to protect your child from sexual abuse
LYNNWOOD, Wash. May 16, 2022 – Child sexual abuse is a widespread problem. In Snohomish County alone there are over 1,000 open investigations in child abuse, according to a 2020 Partners of Our Children report. However, despite those open investigations, Detective Jacqueline Arnett with the Lynnwood Police Department says that over 90% of child sexual abuse cases go unreported.
Child Protective Services (CPS) substantiates a child sexual abuse case every nine minutes in the United States, according to RAINN statistics. According to a report by the Journal of Adolescent Health, one in nine girls and one in 53 boys under the age of 18 experience sexual abuse at the hands of an adult – 91% of whom are family members or relatives close to the victim. These individuals often use a tactic called "grooming" to gain the child's trust.
What is grooming?
In an article published by the American Bar Association in 2015, grooming is defined as "a preparatory process in which a perpetrator gradually gains a person's or organization's trust with the intent to be sexually abusive."
Sara Wilson, Child and Family Therapist at Dawson's Place Family Advocacy Center, informed the Lynnwood Times that this process could be singling out a child for special attention, gift-giving or having secrets together. For teens it could even be providing drugs and alcohol.
"Grooming is a process of getting the child comfortable and it usually it doesn't happen overnight," Wilson said. "Sometimes it's a long process and it take months or even years to earn a child's trust in a nefarious way."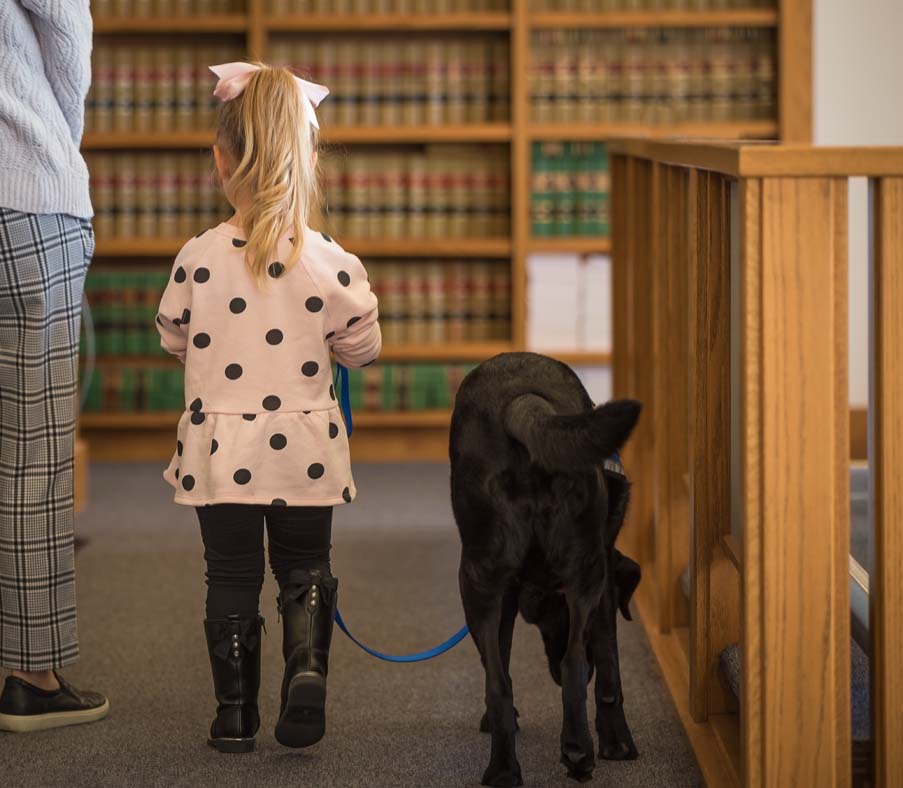 However, Wilson added that these characteristics do not always indicate an adult grooming a child for abuse. She said it's important to use parental intuition, listen to your child, have open conversations about boundaries, and pay attention if a child feels uncomfortable around a certain adult.
"Sometimes there are some important adults in a child's lives who will do this kind of thing." Wilson said. "Grooming can happen gradually, and it can resemble normal, supportive, adult behavior."
Wilson added that children who tend to be groomed are typically children who are vulnerable, have poor boundaries or are known to keep a secret. Sometimes even kids with low self-esteem and/or behavioral problems.
The grooming process can start with gift-giving and special attention. However, when gift-giving shifts to physical touch such as tickling and wrestling or accidentally touching a child inappropriately to gauge their reaction, those are red flags. It could possibly even escalate to sexually explicit conversations or exposing the child to pornography, Wilson says.
Groomers also don't just target children: they target parents and family. If the family trusts them, then the groomer has more access to the child. In many cases, perpetrators even take jobs as volunteers that permit them closer access to children.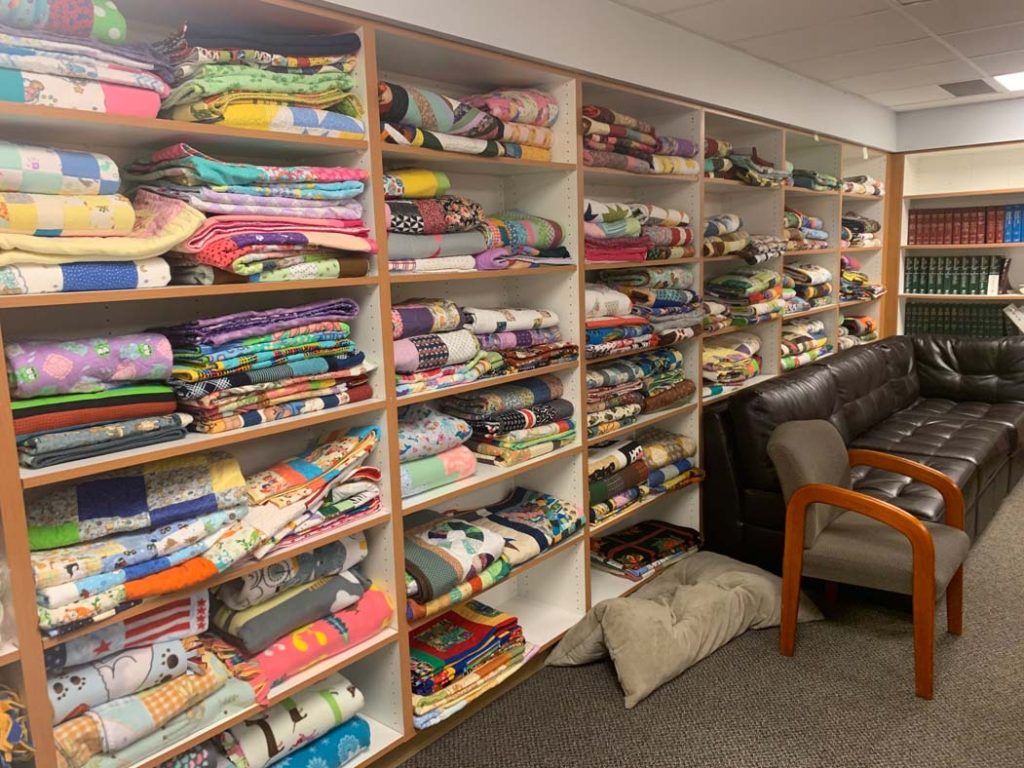 When parents bring their children into Dawson's Place they often have immense guilt, Wilson said. They look back and say they should have known the perpetrator was malevolent. Wilson is always careful to remind them that there is no way of knowing that perpetrators are strategically good at grooming children. What is important, Wilson added, is to pay attention to your child and act on any strange behavior they or adults around them exhibit.
What to do about suspected grooming or abuse?
Once things have escalated to the point of physical touch is when it's time to intervene. However, Wilson said a parent can act any time. In fact, there are benefits to acting quickly. Not only to prevent potential sexual abuse but to teach kids about their boundaries.
"If it makes you the bad guy, don't worry about it. Your kids' safety is the most important thing," Wilson said. "Even if they're not being groomed, at best it's helping healthy boundaries; at the very best it's preventing them from being hurt. Listen to your child, trust your child."
The first thing parents should do if they suspect their child is a victim of grooming or sexual assault, is to contact the police, who assigns officers like Detective Jacqueline Arnett to investigate the claim thoroughly.
If a child has disclosed something concerning, the Lynnwood PD recommends remaining calm, thank them for sharing, and to call 911. The Lynnwood PD will then set up a forensic interview with their partners at Dawson's Place.
Hillary Gladden, Forensic Interviewer at Dawson's place, said the interviews conducted are very different interviews than a conversation a child might have with a parent, backed by science. A child and a forensic interviewer, such as Gladden, are placed in an interview room one-on-one. The interview is recorded but parents are unable to watch the recording because a child's answers could be influenced if they know their parents are watching.
"We're not here to get them to say something happened; we're not here to get them to say something didn't happen. We're just here to ask them open-ended questions to find out what actually did happen," Gladden said.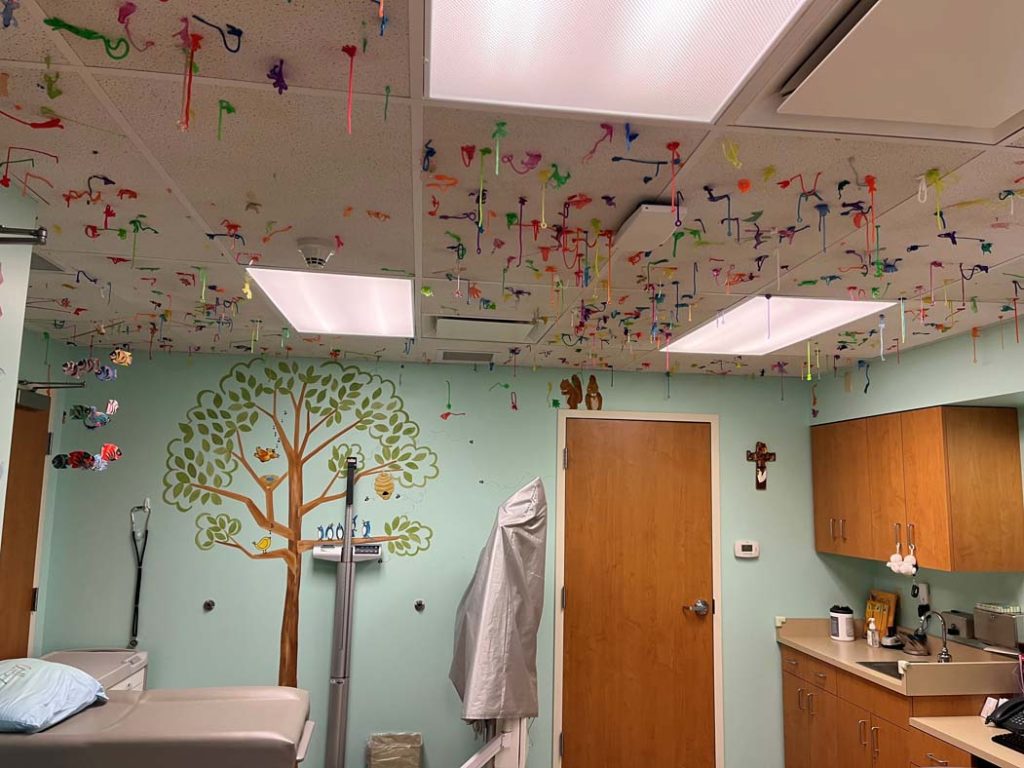 Paula Newman-Skomski, Family Nurse Practictioner and Forensic Interviewer at Dawson's Place, said the examination room is designed to be kid-friendly. After an exam is completed, kids even get a sticky hand to fling at the ceiling to let the child know their exam is done but also to see the other sticky hands flung from other kids, letting them know they're not alone.
What's special about turning to Dawson's Place is that they offer a surplus of services all under one roof. Usually, a child who has experienced abuse has to tell their story to multiple agencies, the hospital, CPS, therapists, and the hospital. However, at Dawson's Place, a child only has to tell their story once.
"It's important to have conversations with your kids. If your intuition is up and your child says they don't like spending time with an individual, ask open-ended questions. Be willing to stop contact between the child and the potential abuser, even if it makes you the bad guy," Wilson told the Lynnwood Times.
At Dawson's place, they initiate a therapy session right away to get the child talking and to process what happened. If nothing happened, the benefit to the session is talking to the children about safety and boundaries. Everything at Dawson's Place is meant to make the child feel more comfortable — from the sticky hands to even using therapy dogs that help them feel more at ease.
How to educate kids on boundaries
Wilson explained that it's important to educate your children of consent and boundaries even if they are not suspected of being groomed or abused.
An approach parents can take is to teach their kids to use the anatomical names of their private parts because it gives children the vocabulary to be specific when describing unwanted touch and its level of seriousness. Another way is to talk about red flag, green flag touches.
"A green flag touch is something that feels loving and safe, like a hug or a high-five. A red flag touch is something that makes you feel confused, or hurt or scared. Even if the person grooming hasn't perpetrated yet, sometimes they can just give the kid a lingering hug that just makes them cringe," Wilson explained.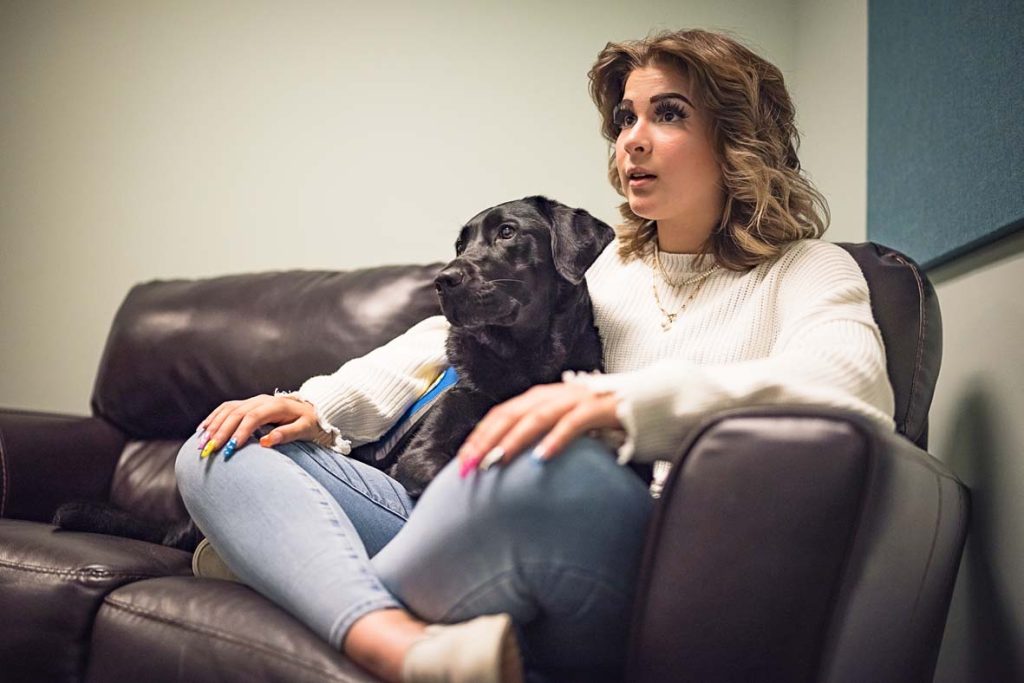 Consent, Wilson added, is also important to teach children at a young age. Even at a family reunion, she explained, if your child does not want to hug or kiss a relative, even if that physical touch is innocent, they should be taught that they have the right to say no.
"Having them understand consent and their bodily autonomy, they get to decide what's right for their body. It is very important with keeping kids safe," Wilson said.
Tiffany Krusey, Victim Services Coordinator for the Lynnwood PD, said a good way to teach children of their forbidden zone is to teach them whatever a bathing suit covers is off-limits.
Everlasting effects of not treating child abuse
There can be everlasting effects of abuse on a child who doesn't receive treatment, Wilson said. Adult survivors of childhood sexual abuse are more likely to develop significant health problems such as heart disease, diabetes, and even cancer. Abuse survivors who haven't had the opportunity to process their trauma are more likely to develop depression, anxiety, PTSD, substance abuse, and even commit suicide.
"That's why it's so important that if a child says something to believe them and get them in as soon as you can. Kids get better. That's what's really wonderful about children and teens. Adults get better but we sometimes take longer to heal. But kids and teens can get better much quicker, especially if they're getting the right treatment and care," Wilson said.
Wilson said that not every survivor of childhood trauma develops a substance abuse problem, but most people with a substance abuse problem have suffered childhood trauma.
Child who are victims of sexual assault are about four times as likely to develop substance abuse problems, four times more likely to experience PTSD as an adult, and three times more likely to develop a major depressive episode as an adult, according to the U.S. Department of Human Services.
By seeking help earlier, Wilson added a child can process their experiences and work through them.
Additional resources
If you have concerns about possible abuse, would like to help prevent child abuse or you know someone who has been abused, you can call the following numbers:
Hotline: 866-ENDHARM (866-363-4276) – if you see someone abusing a child: Call 911
Daytime – Local CPS Office, for Snohomish County: 866-829-2153
Nights and Weekends: 800-562-5624
TTY Callers: 800-624-6186
If you know of a sexually abused child who needs counseling, contact Compass Health Children's Advocacy Program: 425-349-7300
If you want a presentation by law enforcement to your group, contact the Snohomish County Sheriff: 425-388-6371
If you want a prevention presentation at your child's school by Open Door Theatre: 425-303-8783