Supreme Court rules Bremerton football coach has right to pray with students after game
WASHINGTON, D.C., June 27, 2022 – In a 6-3 ruling, the U.S. Supreme Court ruled in favor of Coach Joseph Kennedy, a public high school football coach in Bremerton, Wash., that his constitutional right to pray at the 50-yard line after his team's games was protected by the First Amendment. The district recommended not rehiring Coach Kennedy alleging he "failed to follow district policy."
The Bremerton School District serves approximately 5,057 students and employs 332 teachers and 400 nonteaching personnel in Kitsap County, Washington. For years, the lower Federal courts agreed with the District that its actions had not violated Kennedy's rights of free speech and free exercise clauses of the Constitution. However, in an historic ruling, the justices reversed the Ninth Circuit court's ruling.
According to the New York Times, "the court rejected the school district's argument that allowing Kennedy's prayers to continue would have violated the Constitution's establishment clause, which bars the government from both establishing an official religion and preferring one religion over another."
Justice Neil Gorsuch provide the majority opinion with Chief Justice John G. Roberts Jr., and Justices Clarence Thomas, Samuel A. Alito Jr. and Amy Coney Barrett joined all of his opinion. Justice Brett M. Kavanaugh joined most of it. Justice Stephen G. Breyer and Elena Kagan joined Justice Sotomayor's dissent.
"The Constitution and the best of our traditions," Justice Gorsuch wrote, "counsel mutual respect and tolerance, not censorship and suppression, for religious and nonreligious views alike."
Justice Gorsuch wrote that Mr. Kennedy's "three prayers that resulted in his suspension… was not engaged in speech 'ordinarily within the scope' of his duties as a coach."
"The timing and circumstances of Mr. Kennedy's prayers—during the postgame period when coaches were free to attend briefly to personal matters and students were engaged in other activities—confirms that Mr. Kennedy did not offer his prayers while acting within the scope of his duties as a coach," Gorsuch wrote.
He added, "To hold otherwise is to posit an 'excessively broad job descriptio[n]' by treating everything teachers and coaches say in the workplace as government speech subject to government control. That Mr. Kennedy used available time to pray does not transform his speech into government speech."
Not everything school employees do during work hours is official conduct, Justice Gorsuch wrote.
"Teachers and coaches often serve as vital role models. But this argument commits the error of positing an 'excessively broad job descriptio[n]' by treating everything teachers and coaches say in the workplace as government speech subject to government control. On this understanding, a school could fire a Muslim teacher for wearing a headscarf in the classroom or prohibit a Christian aide from praying quietly over her lunch in the cafeteria."
In dissent, Justice Sotomayor totally disagreed with the majority's decision.
"The Court ignores this history," Sotomayor wrote, "The Court also ignores the severe disruption to school events caused by Kennedy's conduct, viewing it as irrelevant because the Bremerton School District (District) stated that it was suspending Kennedy to avoid it being viewed as endorsing religion."
She also stressed that today's decision overrules decades of the so-called Lemon Test. A 1971 ruling that according to the New York Times, "Requires courts to consider whether the challenged government practice has a secular purpose, whether its primary effect is to advance or inhibit religion, and whether it fosters excessive government entanglement with religion."
Sotomayor wrote, "Today's decision goes beyond merely misreading the record. The Court overrules Lemon v. Kurtzman, 403 U. S. 602 (1971), and calls into question decades of subsequent precedents that it deems "offshoot[s]" of that decision."
Statement from OSPI Chris Reykdal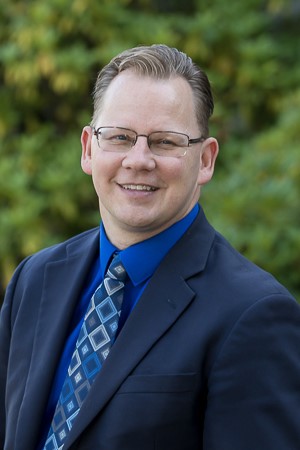 Chris Reykdal, State Superintendent of the Washington Office of Superintendent of Public Instruction, released the following statement regarding the landmark U.S. Supreme Court's decision in the Kennedy v. Bremerton School District case.
"Today, the Court ruled in Kennedy v. Bremerton School District that public school employees may engage in voluntary prayer during school activities so long as they do not require or coerce students to participate.
"This case challenged a directive by the Bremerton School District that suspended a high school football coach for conducting prayers on the football field after high school football games. In its ruling, the Court affirmed that public school employees have a legal right to engage in individual prayer during school activities so long as it is not part of the employee's official responsibilities and there is not an explicit or implied expectation that students or other staff join the prayer.
"It remains illegal and unethical for public school employees to coerce, pressure, persuade, or force students, players, staff, or other participants to engage in any religious practice as a condition of playing, employment, belonging, or participation. The Office of Superintendent of Public Instruction and local school districts will continue to investigate complaints of any public school official who attempts to use their positional authority or taxpayer resources to compel anybody associated with the school, including students, to participate in religious expression of any form.
"'Individuals have always held express rights to exercise their own faith within reasonable limits in public spaces,' Reykdal said. 'This ruling affirms that right, but it also retains the long-held understanding that church and state (public entities) are separate. Schools will not embrace a particular faith or compel any individual to participate or recognize any faith or religious practice.'
"'Washington state's long history of civil rights and religious freedom will not be altered by this ruling," Reykdal continued. "Students and staff will remain free of any sanctioned religious beliefs or practices in the course of their public education.'"
Football Coach Kennedy v. Bremerton School District, No. 21-418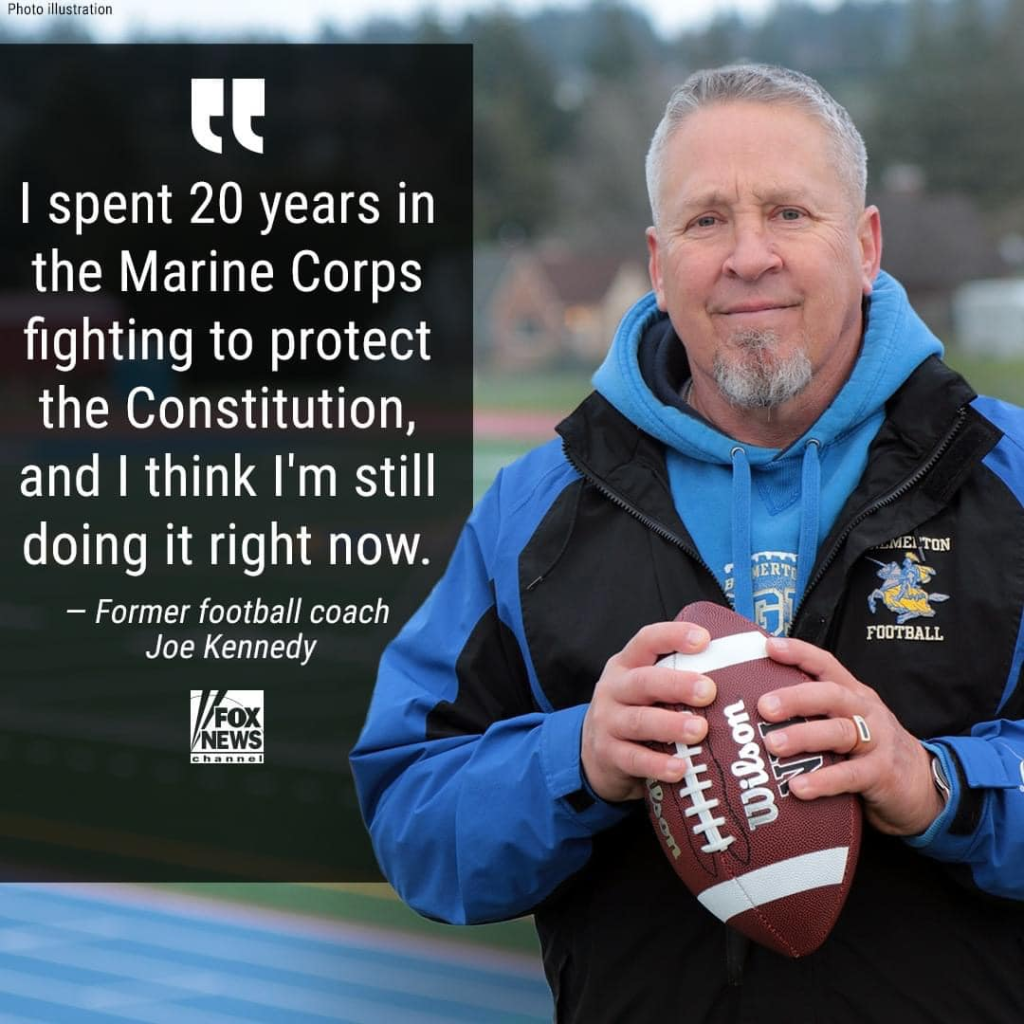 In September of 2015, the Bremerton School District learned of Coach Kennedy's after-game prayers when an opposing coach notified the principal at Mr. Kennedy's school. From 2008 to 2015, Coach Kennedy served as an assistant coach for the Bremerton High School's (BHS) varsity football team and head coach for the school's junior varsity squad. According to court documents, he would "give thanks through prayer at the conclusion of each game for what the players accomplished and for the opportunity to be part of their lives through football." The prayer was voluntary.
A BHS administrator then "expressed disapproval" to Kennedy, prompting him to post on Facebook: "I think I just might have been fired for praying."
On September 17, 2015, the superintendent, Aaron Leavell, sent Kennedy a letter informing him of the district's investigation into whether "District staff have appropriately complied" with the school board's policy on "Religious-Related Activities and Practices."
The District concluded its investigation stating that Kennedy violated its policy. The district also set forth new guidelines for Kennedy's religious expression. Kennedy could "engage in religious activity, including prayer, so long as it does not interfere with job responsibilities," the activity is "physically separate from any student activity, and students [are] not … allowed to join such activity."
On October 14, 2015, Coach Kennedy sent a letter to Supt. Leavell and the school board informing them of his held religious belief that he is compelled to pray following each football game. He also formally requested a religious accommodation under Title VII to engage in a brief, quiet, solitary prayer at midfield at the conclusion of BHS games.
At his next football game, as instructed by the September 17 letter, Kennedy waited until the students began engaging in other conduct "physically separate" from him—namely, walking toward the stands to sing the post-game fight song. He then knelt at the 50-yard line, closed his eyes, and prayed a brief, quiet prayer.
While he was kneeling with his eyes closed, coaches and players from the opposing team, along with members of the public, decided to join him on the field and to kneel beside him.
Various media documented the gathering, as "media attention" regarding the district's efforts to stop Kennedy's prayer had by then "gained steam."
On October 23, 2015, the district prohibited Kennedy from engaging in any "demonstrative religious activity" that is "readily observable to (if not intended to be observed by) students and the attending public." The district offered to "accommodate" Kennedy's religious exercise by permitting him to pray in secret in a "private location within the school building, athletic facility[,] or press box."
At the next game, Coach Kennedy knelt alone at the 50-yard line and bowed his head for a brief, quiet prayer. Two days later, the district placed Kennedy on paid administrative leave and prohibited him from "participating in any capacity in the BHS football program."
In a public document entitled "Bremerton School District Statement and Q&A Regarding Assistant Football Coach Joe Kennedy," the district stated that Kennedy "will not participate, in any capacity, in BHS football program activities" until he "affirms his intention to comply with the District's directives."
In November 2015, for the first time in Kennedy's BHS coaching career, the district gave him a poor performance evaluation. The evaluation advised against rehiring Kennedy because he allegedly "failed to follow district policy" regarding religious expression and "failed to supervise student athletes after games."
---
UPDATED 2:38 p.m., June 27, 2022: Added official statement from by Chris Reykdal, State Superintendent of the Washington Office of Superintendent of Public Instruction