Councilman Moon making a "splash" pad in Mukilteo
MARYSVILLE, Wash., July 14, 2022 — Splash pads, spray parks, spray grounds, whatever you want to call them, small parks equipped with waterworks are a crowd favorite among families with small children. In 2008, hundreds of kids tested the spray pad at Snohomish County's Willis D. Tucker Park before the ribbon was even cut for the new facility. Splash parks in Everett, Marysville, Edmonds, and Lynnwood have opened to similar enthusiasm. With so many fantastic aquatic venues nearby, one Mukilteo City Council member is looking to build one in his city. "I would love to see something like this in #Mukilteo would you?" Councilman Jason Moon wrote in a Facebook post with a photo of Willis D. Tucker's splash pad.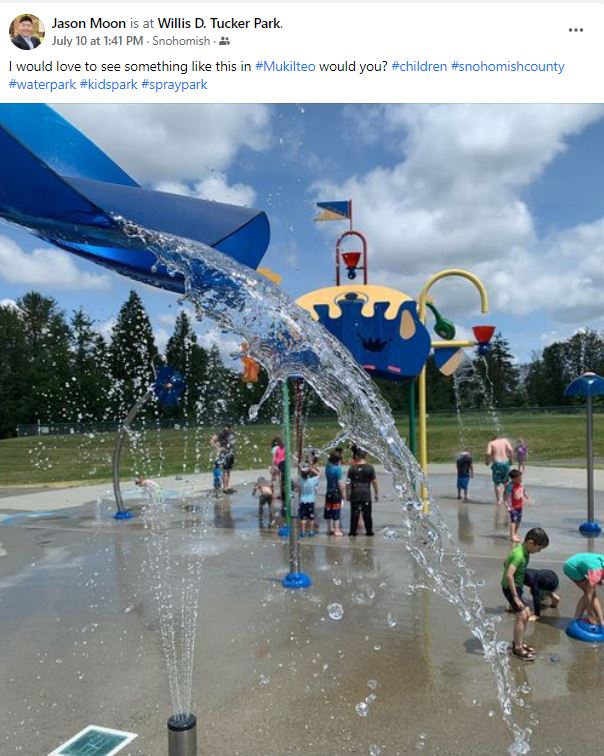 Councilman Moon said the inspiration behind the post came from having young kids and his family's search for fun and free destinations. "Some of the great places that we like to go to are the [spray parks] in Edmonds, Lynnwood, and the one at Willis D. Park. So, I was thinking, 'you know, Mukilteo doesn't have too many parks in general for kids.'"
To follow through with the idea, Moon intends to propose building a splash pad in Mukilteo to his fellow council members. "Once we have our work session around how to use the [American Rescue Plan Act] funds, I'm going to propose we use that for a spray park. And if I don't get enough support there, then I'm going to work with the [Mukilteo's] Waterfront Development Committee and the Port of Everett to see what their thoughts are on having a water park on the waterfront."
When estimating the price of an aquatic venue, there are several variables including size, operation costs, and the number of features. Commercial grade splash pads can range from $65,000 – $500,000, according to Splash Pads USA, a national spray parks contractor. Operation costs also vary depending on flow rates and whether or not the water is recirculated.
Aside from the waterfront, Moon is also considering Harbor Pointe Park as a potential location. According to him, adding regular playground equipment to the park is already on the Council's list of possible capital projects.
"On the council, I think I represent a large portion of parents who have kids that are in elementary school and preschool, and I think we need places to play," Councilman Moon concluded.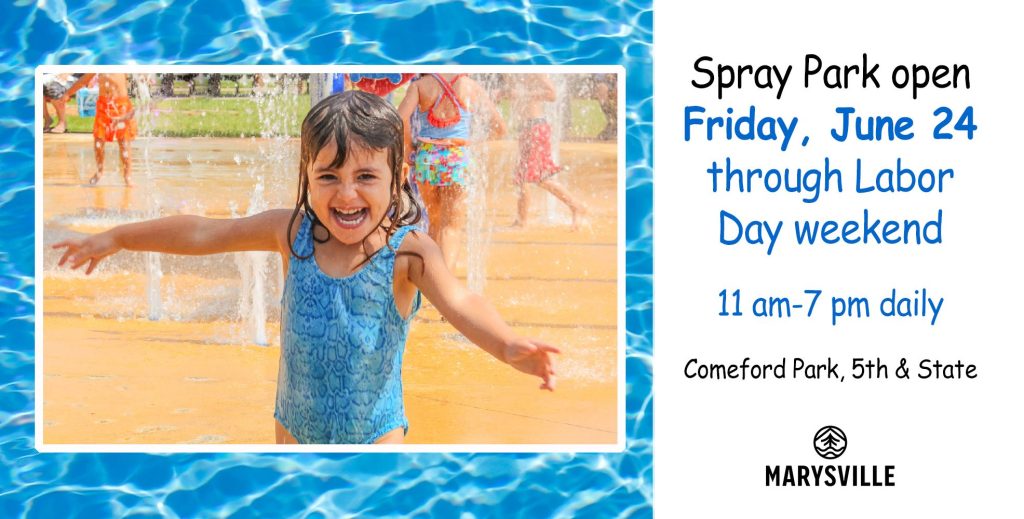 Splash pads are designed so that standing water cannot collect thereby reducing the risk of drowning. This safety aspect makes them an easy alternative to pools for concerned parents, but spray parks aren't entirely risk-free. According to the Center for Disease Control (CDC), unregulated spraygrounds "can spread germs and make users sick if the water is not adequately disinfected."
If your city has a splash pad, you can find its hours of operations by visiting your city's website.