BREAKING: Police seize possible vehicle in Spruce Park shooting
UPDATE 2:05 PM 7/18/22: Local residents plan to gather in front of the Lynnwood Convention Center at 4 p.m. today, July 18, to make a public stand against gun violence.
LYNNWOOD, Wash., July 18, 2022 — A suspect vehicle believed to be associated with the shooting on July 15 at Spruce Park was identified and seized by Lynnwood Police for evidence processing. The vehicle is a 1996 Chevy Tahoe with distinctive black front fender and hood with a white body, WA license plate #CBP4384.
Detectives are requesting that anyone with information regarding this vehicle, especially who was occupying it on July 15th, to contact Detective Russ Sattarov 425-670-5633. Detectives are also requesting businesses in the area to review any video they may have showing this vehicle.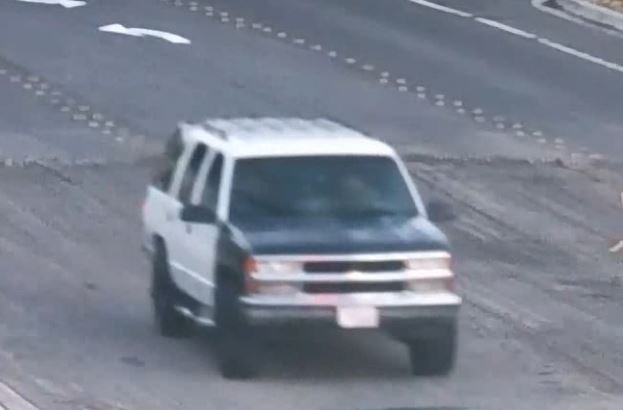 This vehicle is impounded and in police custody.
The Lynnwood Police have informed the Lynnwood Times that records associated with the case are being "withheld from production at this time as they pertain to an ongoing law enforcement investigation. This case is still under active investigation.  Therefore, the records are currently exempt from production pursuant to RCW 42.56.240(1).  RCW 42.56.240(1) holds that investigative information is exempt from public inspection and copying, the nondisclosure of which is essential to effective law enforcement."
---