Health care leaders speak with Larsen about Inflation Reduction Act
EVERETT, Wash., August 9, 2022 – Rep. Rick Larsen (WA-02) met with the CEOs of both Compass Health and the Community Health Center of Snohomish County in Everett to discuss benefits the Inflation Reduction Act (IRA) brings to Washingtonians and health care centers.
"I think the biggest impact, would be the ability for Medicare to negotiate lower prescription drug prices for seniors," Larsen shared with the Lynnwood Times when asked what he is most proud about the legislation of the IRA as it relates to health care. "I think that's going to help seniors quite a bit with their finances. It also caps out of pocket cost $2000 a year. So, this would be a big benefit for seniors who struggling with rising costs."
One key legislation missing from the IRA is the extension of the Childcare Tax Credit. According to Rep. Larsen, the tax credit reduced childcare poverty by approximately 39 percent in the United States in 2021.
"Given that was such a huge number and such a demonstrable benefit to families, to see it not extended was a disappointment," Larsen said. "But with that said, there's a lot to be had in this bill."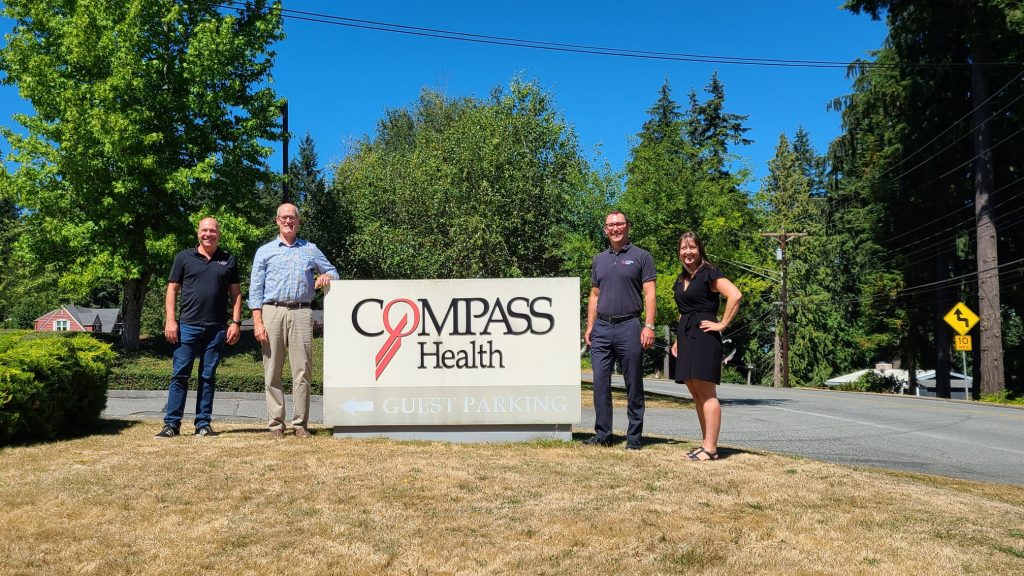 In March, Rep. Larsen secured over $10 million for several Second District projects local leaders and stakeholders identified as critical to their communities. One of those projects was $2 million for the upcoming Phase II construction of Compass Health's advanced facility for Intensive Behavioral Health Services in Everett. The five-story, 82,000 square foot building will accommodate a range of integrated emergency and preventive outpatient behavioral health care services.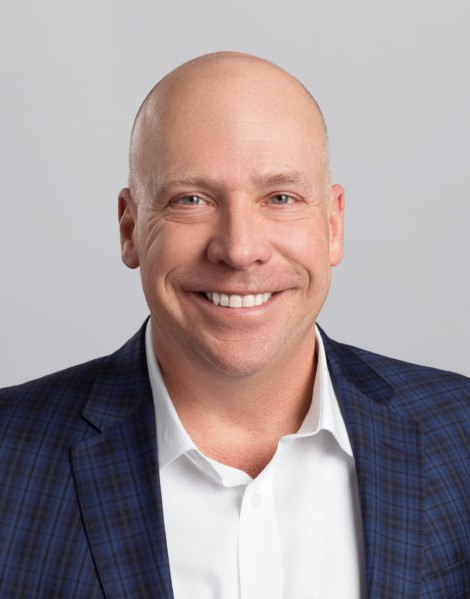 One key policy as it relates to healthcare in the IRA is the extension of the Affordable Care Act (ACA) premium subsidies established under the American Rescue Plan (ARP) for three years. The Joint Economic Committee estimates the enhanced premium tax credits included in ARP enabled 95,000 Washingtonians, including 11,000 people in Washington's Second Congressional District, to enroll in affordable health insurance plans on the ACA marketplace.
Tom Sebastian, President/CEO of Compass Health, shared that the three-year extension of the ACA would impact over 12,000 of their Medicaid patients.
"On January 1st of 2014 everything changed for us because we had so many thousands of community members that could not access care…So all that changed in one day for us and we've been able to double our capacity to serve the community since that time," Sebastian shared with Rep. Larsen about the three-year extension of the ACA premium subsidies.
"So, the extension of that for three years is super significant. It allows us to be able to think about how we plan over the next three years to make sure we are as accessible as possible to individuals that qualify, particularly for Medicaid, but also for the insurance, importantly for the insurance exchange."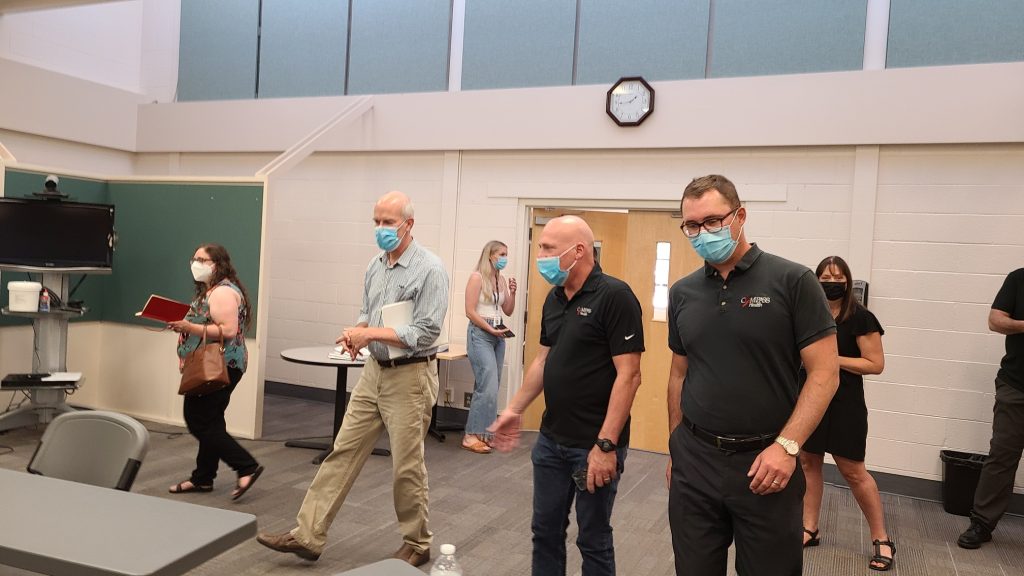 Compass Health provided approximately 160 thousand instances of telehealth services in 2021 and expects that trend to continue. By partnering with United Way of Whatcom County and various school districts, Compass Health now provides telehealth services to every school in Whatcom County.
"The school staff really just have to get the student in front of the screen and then you take it from there," Sebastian said.
Another partnership with Community Action of Skagit County allows telehealth services for residents who are unable to connect at home or face broadband challenges.
For the first time, Medicare will directly negotiate the cost of certain prescription drugs – such as a $35 co-pay cap for insulin – and the legislation, that is headed back to the House for approval later this week, also caps out-of-pocket costs at $2,000 per year for Medicare Part D beneficiaries buying prescription drugs from pharmacies. These policies in the IRA start in 2026 and apply only to people covered by Medicare – not those with commercial insurance.
The Department of Health and Human Services will initially select ten drugs eligible for negotiation by the Centers for Medicare & Medicaid Services (CMS) and another ten drugs by 2026. The Selection criteria for the drugs will be based on their total spending under Medicare Parts B and D, with an exception for smaller biotech drugs, including vaccines. That exception would apply to biotech drugs from 2026 to 2028.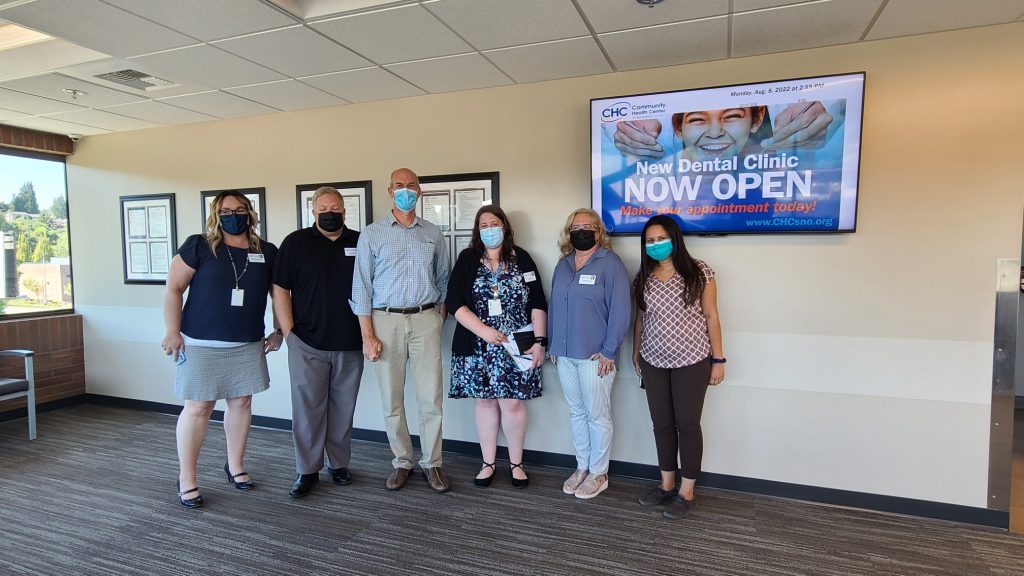 Joe Vessey, CEO of Community Health Center of Snohomish County, applauded the cap on insulin co-pays during his meeting with Rep. Larsen on Monday.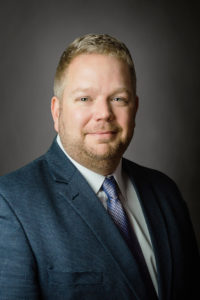 "Access to diabetic medications has been a challenge for seniors…another challenge is testing supplies for seniors," Vessey said. "Anytime we can reduce barriers to diabetic medications, that is a good thing."
After his tour of the remodeled Community Health Center of Snohomish County in Everett, Rep. Larsen discussed with Vessey how the extension of the ACA subsidies in the Inflation Reduction Act will mitigate the risk to thousands of patients losing their Apple Health coverage who will no longer be eligible in Washington state when the Public Health Emergency (PHE) expires.
"The one that I think has the biggest impact for some of our patients in particular is, as you know, with the Public Health Emergency. These 90-day exchange extensions continue to delay the redetermination process for individuals," Vessey said.
He added, "So, I think the timing of continuing those subsidies pairs really well with what is happening in the nation with Medicaid, individual states and the PHE."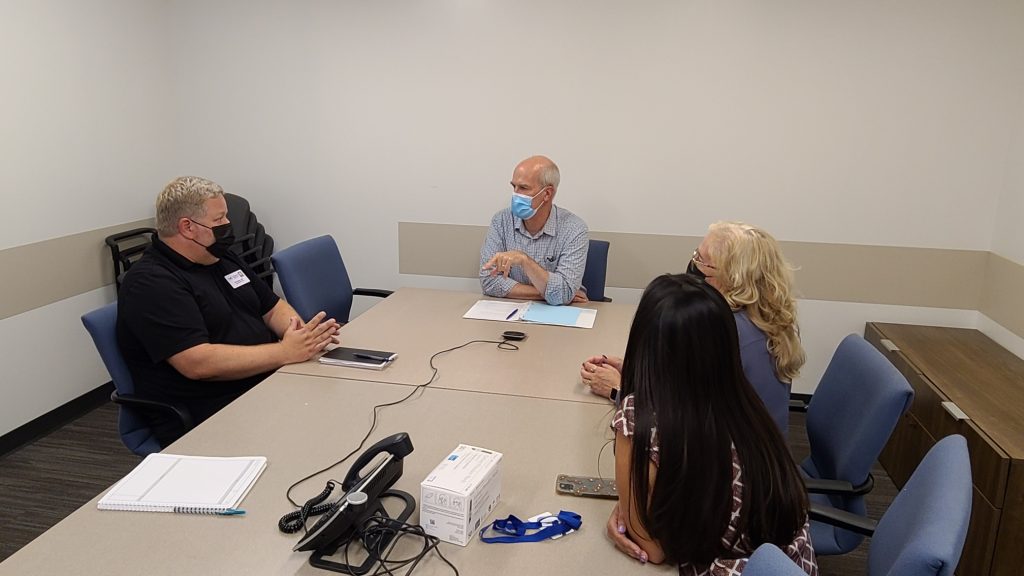 Because of the Public Health Emergency declaration for COVID by the U.S. Department of Health & Human Services, patients are experiencing delays in the redetermination process for their coverage. However, Community Health Center has been proactively partnering with managed care organizations and helping patients get into ACA certified insurance plans.
On Monday, the Community Health Center of Snohomish County in Everett located at 4201 Rucker Avenue reopened providing newly added dental, physical therapy and pharmacy services that was partially funded by a $2,492,432 Health Center Infrastructure Support Grant through the Health Resources and Services Administration.
Community Health Center of Snohomish County is a nonprofit, federally qualified health center. It provided medical, dental, pharmacy, behavioral health and additional ancillary services to tens of thousands of Washingtonians in 2021. In a recent press release on protecting the funding for community health centers, Vessey shared that facilities like his lowers health care costs by $24 billion a year, reduce rates of chronic diseases and stimulate local economies.
Trica Neuman, a senior vice president at the Kaiser Family Foundation and director of the foundation's program on Medicare policy, praised the Senate Democrats for passage of the IRA in a tweet.
It's hard to overstate the significance of the drug provisions heading to the House

1. It's the first major #Medicare improvement in over a decade

2. It tackles drug prices despite fierce industry opposition

3. It lowers costs for people who take pricey drugs, and insulin

— Tricia Neuman (@tricia_neuman) August 8, 2022
The Kaiser Family Foundation is a nonpartisan nonprofit organization that focuses on national health issues and policy.
President and CEO Stephen J. Ubl of the Pharmaceutical Research and Manufacturers of America (PhRMA) – an advocacy group of senior leaders from the world's leading research-intensive biopharmaceutical companies – chastised the legislation in the Inflation Reduction Act that authorized CMS to negotiate prices for prescription medicines. He called on House Democrats to reject the IRA arguing that "Once the government can set prices for life saving medicines, it will demand even more control over the health care of American patients."
When asked to address PhRMA CEO's criticism of IRA, Rep. Larsen was quick to point out the advocacy group's conflict of interest.
"I'm not surprised that the industry association representing large pharmaceutical companies doesn't want Medicare to negotiate lower prescription drug prices for seniors," Larsen told the Lynnwood Times. "The overall benefit for seniors is going to far out way any criticisms from big companies…. it's about time that we we succeeded in giving Medicare the right to negotiate prescription drug prices."
The House vote to approve the IRA is expected this Friday with President Joe Biden signing the bill this weekend. For more information about the Inflation Reduction Act, click here.