MPD hosts "Cram the Cruiser" food drive at QFC
MUKILTEO, Wash., August 26, 2022 – Mukilteans came out in full force to support today's "Cram the Cruiser" food drive in front of QFC in Mukilteo. The "Cram the Cruiser" event is the latest in a series of ongoing community outreach activities by the Mukilteo Police Department.
Sergeant Colt Davis told the Lynnwood Times he got the idea from an East Coast law enforcement agency that hosted a school supplies and food donation drive.
"So we've been just collecting donations all day starting at four, and we're on our third car right now," Officer David said. "It's been awesome!"
Posted today at 2:30 p.m. on social media and starting at 4 p.m. in front of QFC located at 11700 Mukilteo Speedway, the goal was to fill one police cruiser with food to donate to the Mukilteo Food Bank. As of 6:30 p.m., two cruisers were filled with groceries with a third vehicle filling up fast.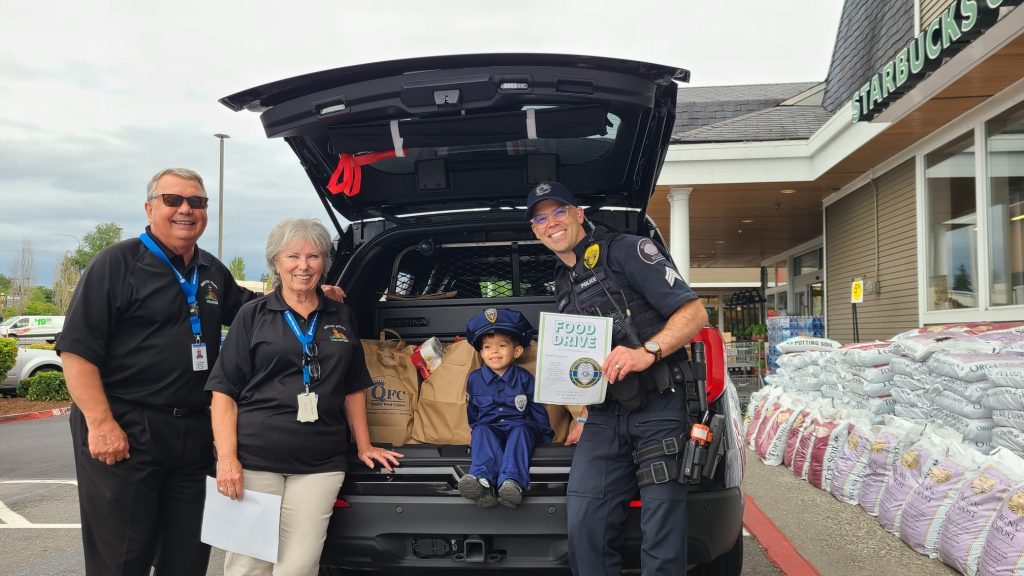 Bradley Omlid and Laura Poulos are two of the Mukilteo Police Volunteers who were helping several MPD Officers with today's donation drive in front of the QFC. Omlid has been with the organization for four years and Poulos eight years.
"We did the Youth Academy this last July and we're gonna do the Citizens Academy starting in October," Poulos told the Lynnwood Times.
"They're [Mukilteo Police Officers] just the most helpful people I've ever met," Omlid said.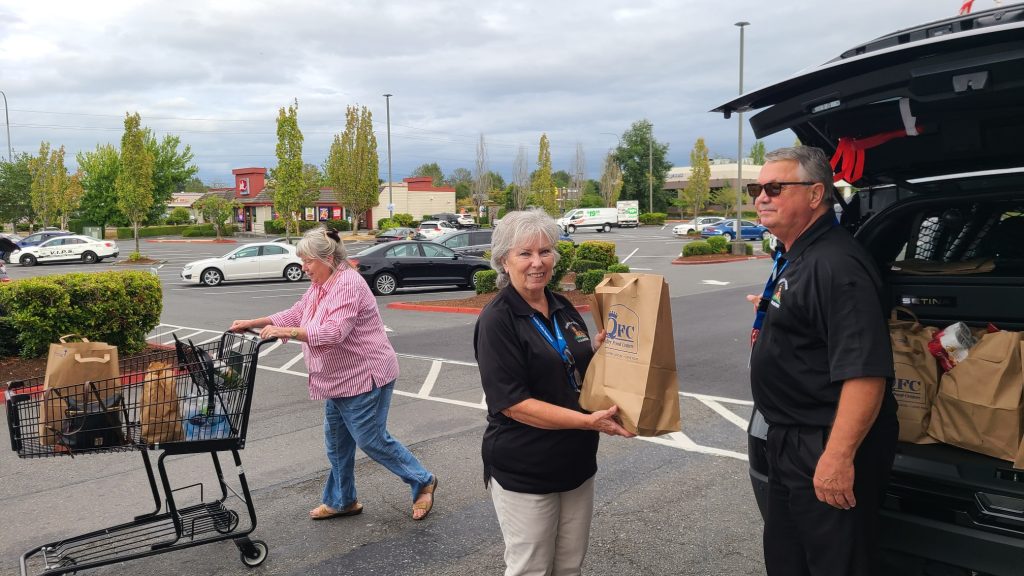 If you missed today's food drive, the Mukilteo Police Department along with Mukilteo Police Volunteers will be in front of the same QFC from 4 p.m. to 8 p.m. tomorrow, Saturday, August 27, for a second "Cram the Cruiser" food drive.
All donations will benefit the Mukilteo Food Bank that services children and families in our community to combat food insecurity
Preferred non-perishable donation items are:
Peanut Butter
Jams/Jellies
Rice
Breakfast Cereals
Canned Soups / Chili
Canned Veggies / Fruits
Baby Formula
Baby Diapers / Wipes
Other non-perishable items
Just two weeks ago approximately one hundred Mukilteans joined the Mukilteo Police Department for an impromptu "Pop Up BBQ" at Lighthouse Park on Wednesday evening. Mukilteo Crime Prevention Officer Nathan Fabia organized that event and shared that he and the other officers wanted a way to celebrate with the Mukilteo community.