Local church vandalized with satanic symbols over the weekend
MOUNTLAKE TERRACE, November 2, 2022—Satanic symbols were spray painted on the front doors and windows of St. Pius X Catholic Church early Sunday morning shortly after midnight. Police are also investigating a second incident of a vandalized vehicle with spray paint on the property that occurred the same night.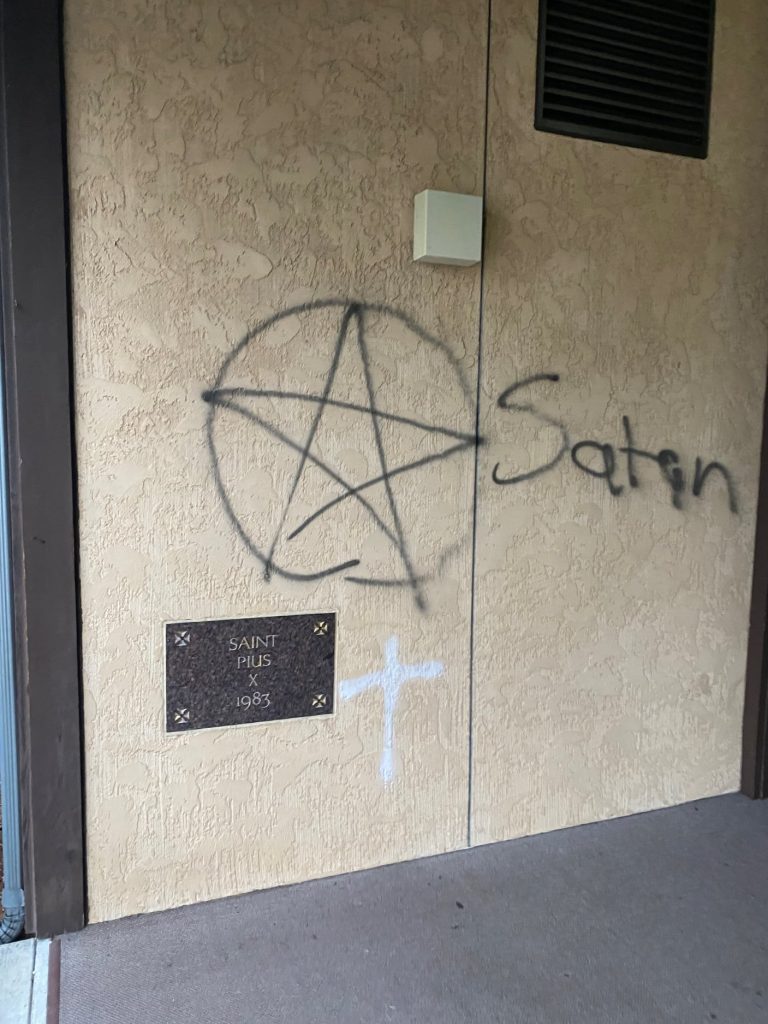 Currently no one has been arrested, but seven juveniles with hoodies were recorded walking towards the vehicle and the front entrance of the church at approximately 12:22 a.m. Sunday, October 30. The estimated damage to the church is $2,500.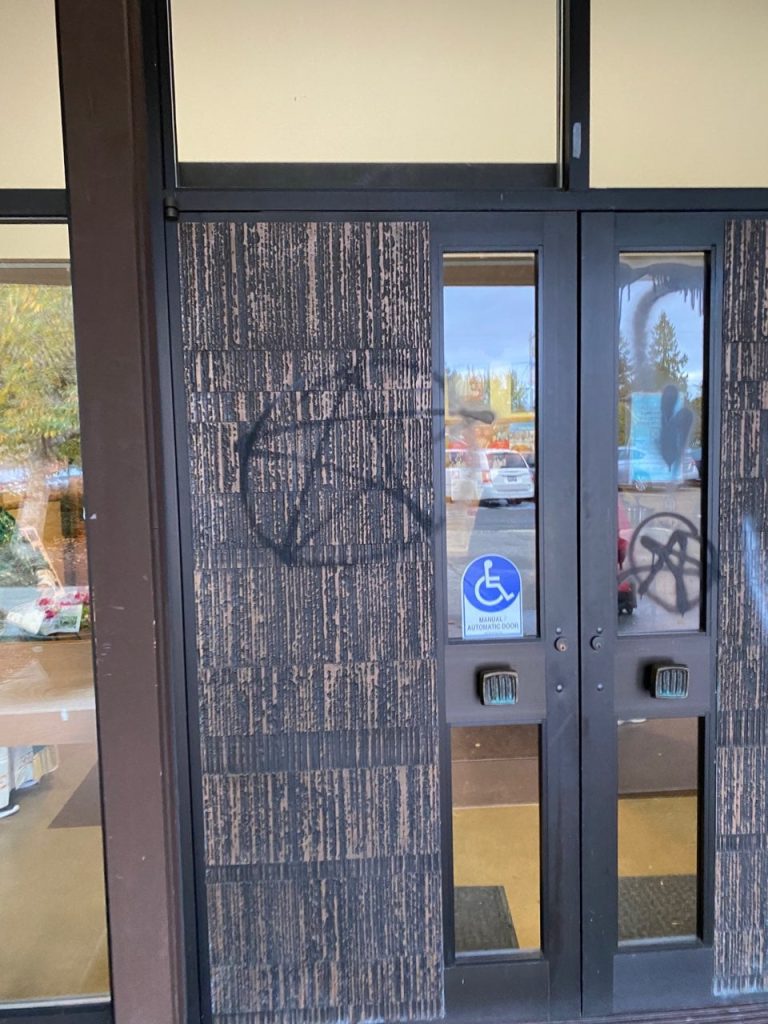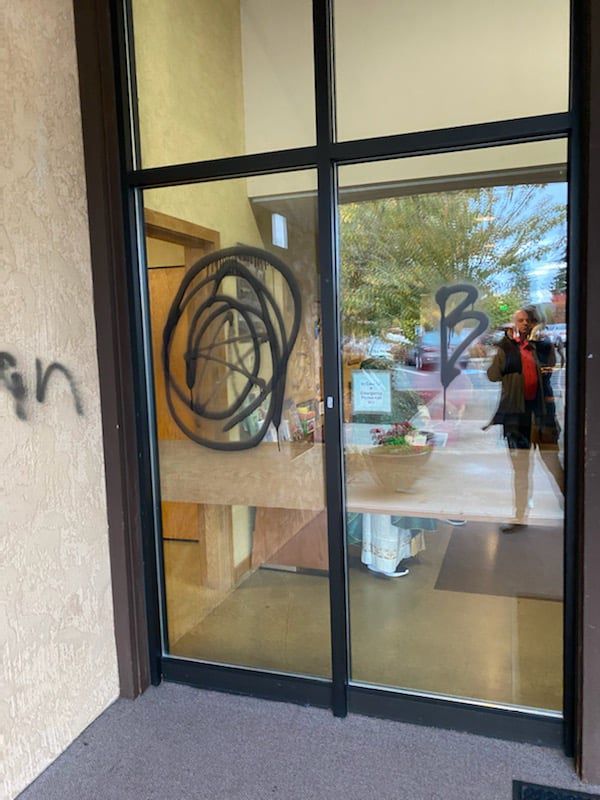 Parishioners convened on Sunday to remove the graffiti and other local churches in the area were alerted of the malicious mischief.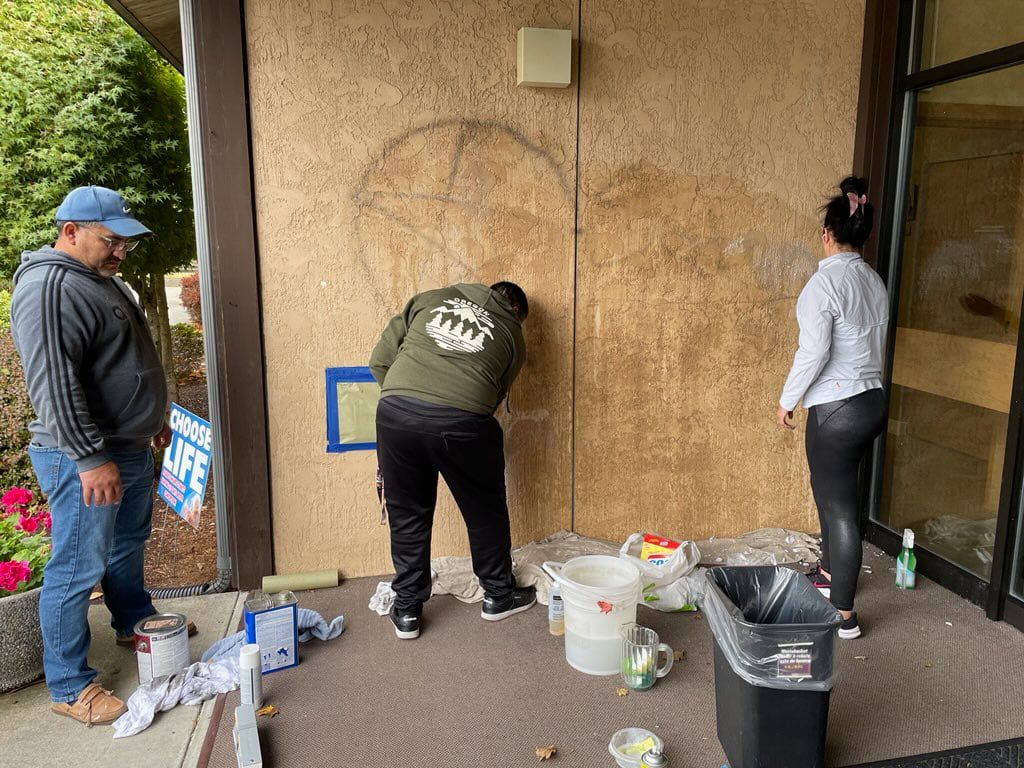 There were no incidents at the parish's preschool nor its K-8 primary school. However, as a precaution, Mountlake Terrace police have stepped up patrols. Several months ago a rock was thrown breaking one of the church's windows around the time of the Roe v Wade Supreme Court decision.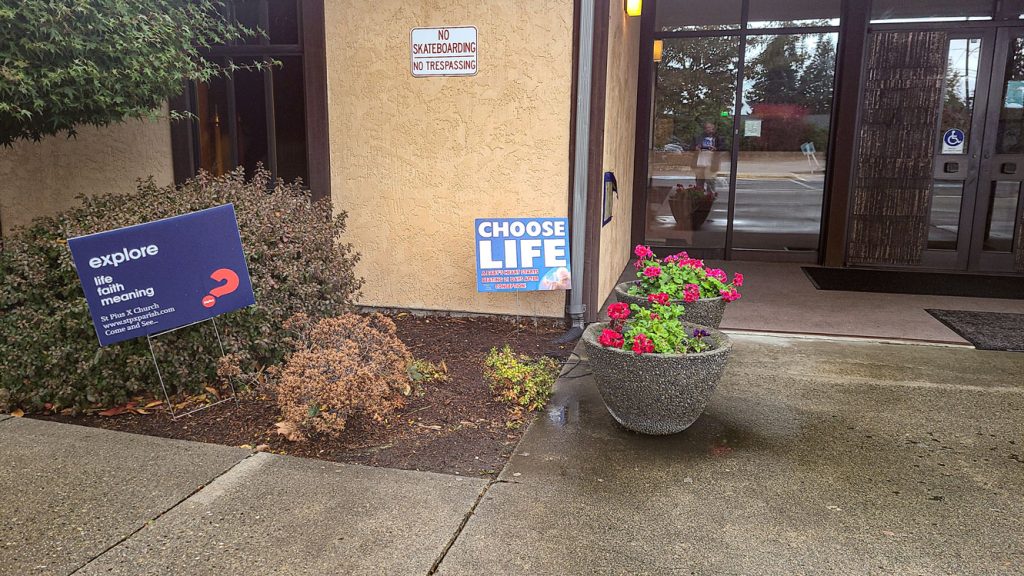 "Someone targeted the catholic church because we are pro-life," Nancy Bowman told the Lynnwood Times. Bowman has been with the parish for 10 years and is currently its secretary.
"The people," Bowman replied when asked what she appreciates about her service to the parish. "It is a great job. At some point in life, I will retire."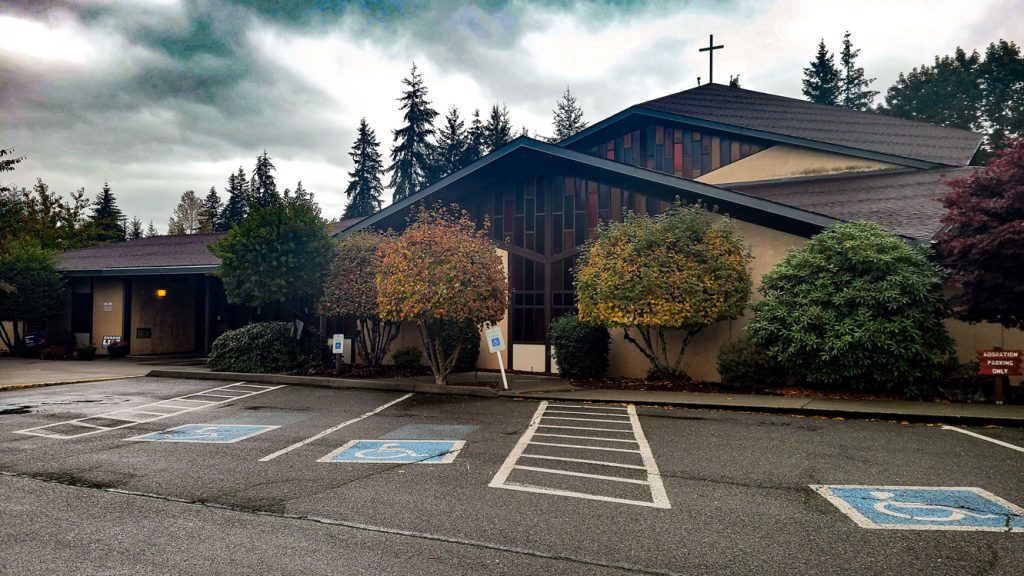 St. Pius X Catholic Church, located at 22105 58th Ave. W. in Mountlake Terrace, is comprised of 2,100 families, or approximately seven thousand worshipers. Father Roberto Saldivar is currently filling in for Fr. Cal Christiansen who is temporarily in Boston working towards his doctorate in Theology.
The church will be hosting a Holiday Bazaar on November 12 and 13 where there will be a bake sale, over 40 tables of handmade items, and craft tables.
If you have any information regarding either incident, contact the Mountlake Terrace Police Department and refer to case number 22-16525.