WASHINGTON, D.C., November 17, 2022—Today, Representative Nancy Pelosi (CA-12), 82, announces that she is stepping down as Speaker of the House of Representatives. In 2007, Pelosi become the first most powerful woman elected to office after being selected by her colleagues as Speaker of the House, a position second in line to the presidency. Both Majority Leader Steny Hoyer and Majority Whip Jim Clyburn also stepped down today from leading the Democratic caucus.
Join me as I make a major announcement on the Floor of the House of Representatives. https://t.co/Hi7zFqidbV

— Nancy Pelosi (@SpeakerPelosi) November 17, 2022
Congresswoman Suzan DelBene (WA-01) released the following statement on the historic career of House Speaker Nancy Pelosi.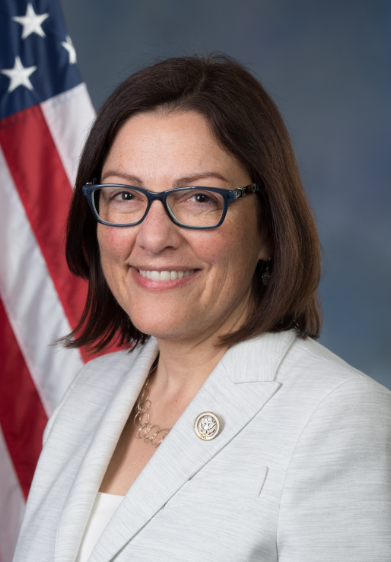 "For two decades, Nancy Pelosi has been the heart of the House Democratic Caucus and fearlessly led us through some of the most challenging moments in our nation's history, Rep. DelBene wrote. "I have watched in awe as she has stood up to enemies of democracy, both foreign and domestic.
"Her career is historic in so many ways, including rising to be the first woman elected Speaker of the House, but she will be most remembered for the difference she made. This Congress she united a narrow majority to pass some of the boldest investments in our country's future in decades and just led us through a history-defying election. No one has accomplished more in their time with the gavel than Speaker Pelosi. Her legacy will be felt for generations to come in this country and abroad.
"As a fellow American, Democrat, woman, mother, and grandmother, I am incredibly grateful for her leadership and for leaving the Democratic Caucus in a strong position heading into the next Congress. I will honor her by continuing to fight for the children."
DelBene, who is Vice Chair of the House Ways and Means Committee, recently accompanied Speaker Pelosi on an Indo-Pacific regional trip that including visits to Singapore, Malaysia, South Korea and Japan that focused on security, economic partnership and democratic governance. DelBene's Office shared with the Lynnwood Times that she will support Congressman Hakeem Jeffries (NY-08) in his bid for the top leadership position.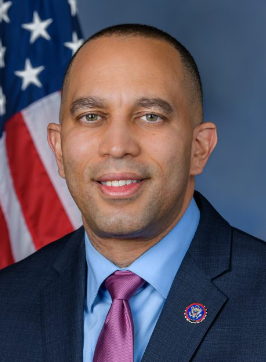 DelBene, who was first sworn into the House of Representatives in 2012, easily won re-election this year with 63.41% of the vote. Besides serving in House Ways and Means Committee, she is Chair of the New Democrat Coalition, co-chair of the Women's High-Tech Coalition, and member of Internet of Things Caucus, and Dairy Caucus, and Pro-Choice Caucus. The Congresswoman is term-limited as chair of the New Democrat Coalition but will serve as chair-emeritus next Congress.
Jeffries, 52, who was sworn into office in 2013, is the current Chairman of the House Democratic caucus. He is a member of the House Judiciary Committee and House Budget Committee. He is a member of the Congressional Progressive Caucus, the most left-leaning faction of the Democratic Party, and is also the former Whip of the Congressional Black Caucus and previously co-chaired the Democratic Policy and Communications Committee.
In January 2020, Rep. Jeffries was selected by Speaker Pelosi to serve as one of seven House Impeachment Managers in the Senate trial of President Donald Trump. If elected by House Democrats, he would be the first Black party leader in either the House or Senate.
Under @SpeakerPelosi's decades of leadership, House Democrats have achieved historic victories and advanced essential progressive reforms.

Statement on the Speaker's announcement she will step down from her role in elected leadership, from CPC Chair @RepJayapal pic.twitter.com/Y3sGQSYpXo

— Progressive Caucus (@USProgressives) November 17, 2022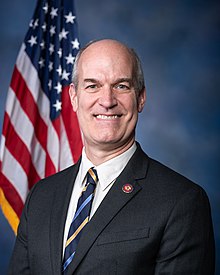 Congressman Rick Larsen's (WA-01) Office confirmed with the Lynnwood Times that he will be seeking the Ranking Member position for the Democrats in the House Transportation and Infrastructure Committee. Larsen is currently a senior member of the Transportation and Infrastructure Committee and the Armed Services Committee. He is Chair, the most senior Democrat, of the Aviation Subcommittee.
"With the election behind us, now is the time to recommit ourselves to the task ahead of us—ensuring that the hard-fought gains of the last two years do not recede in the next Congress," Larsen wrote in a statement. "To do this, we must choose from among us leaders who can anticipate the challenges ahead and defend the accomplishments we have made."
He concluded, "I believe I am the best person to lead this effort and, accordingly, respectfully ask for your support of my candidacy to be Ranking Member on the T&I Committee."