LYNNWOOD, Wash., November 28, 2022—According to AccuWeather, there is a 48% chance of 1 to 3 inches of snow during a winter storm watch starting 1 p.m. Tuesday and ending 4 p.m. Wednesday. For information on winter storm safety tips, click here.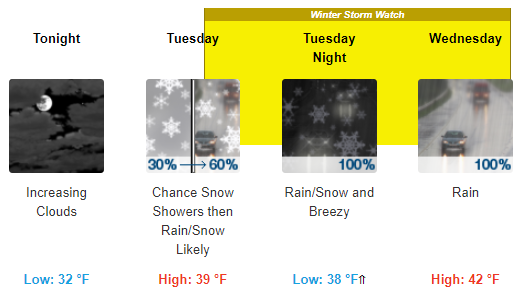 Starting at 10 a.m. on Tuesday there is a 30% chance of snow likely. Residents can expect early morning temperatures at 30oF warming to slightly above freezing at 38oF by 4 a.m. Wednesday morning. By 1 a.m. on Wednesday, residents should expect rain until noon.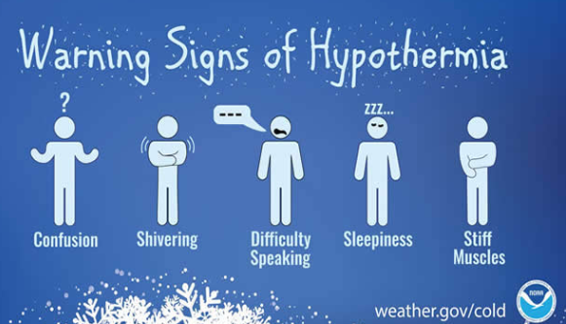 Early morning winds on Tuesday will be between 8 to 11 mph coming from the southeast that will increase to 16 to 25 mph with wind chill values between 25oF and 30oF. On Wednesday expect wind gusts as high as 23 mph with steady winds from the southwest of 15 to 17 mph.
Higher snow accumulations expected in the higher hills of the area of Snohomish County. For safety tips on driving in the snow, click here.
With the chances of snow this week, it's a great time to prepare with an emergency car kit.

Create a car kit with supplies like jumper cables, ice scraper, kitty litter or sand, cell phone charger & warm clothing.

Make sure you also have the supplies you need at home. pic.twitter.com/5bseUoZdBR

— South County Fire (@SouthSnoFire) November 28, 2022