WASHINGTON, D.C., December 1, 2022—Today, the Senate passed legislation forcing a tentative rail labor agreement that averted a national rail strike. The bill passed with a vote of 80 to 15, and now goes to President Joe Biden for signature.
Railway employees will receive an increase of paid time off (PTO) and aid sick leave for longer-term illnesses. However, the Senate axed adding seven days of paid sick leave to the agreement.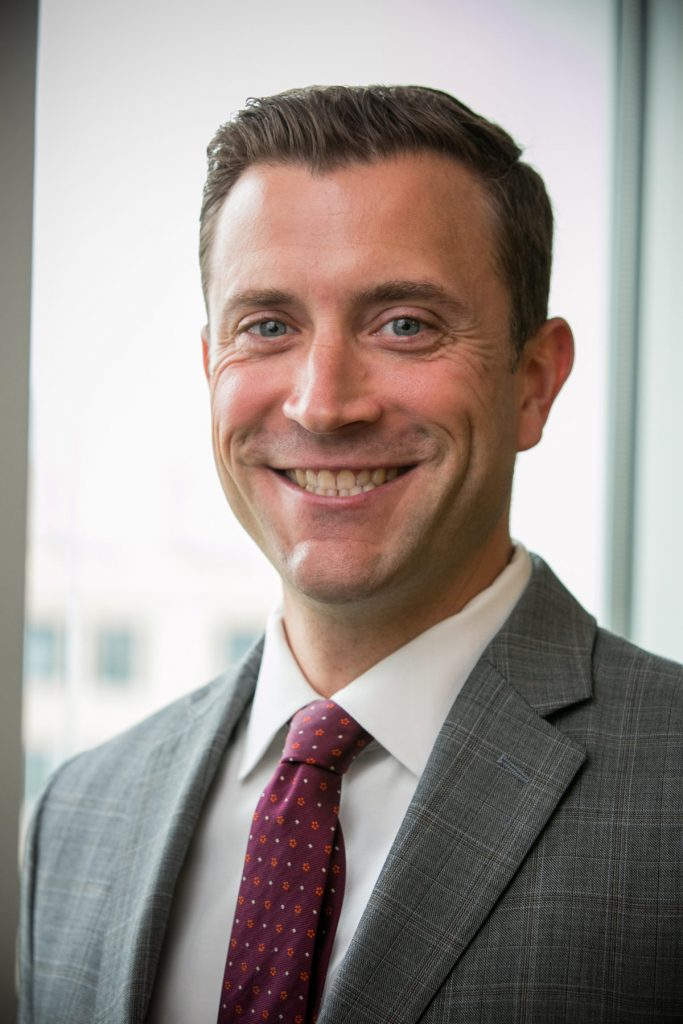 "The Senate acted with leadership and urgency with today's vote to avert an economically devastating rail work stoppage," said AAR President and CEO Ian Jefferies. "As we close out this long, challenging process, none of the parties achieved everything they advocated for. The product of these agreements is a compromise by nature, but the result is one of substantial gains for rail employees. More broadly, all rail stakeholders and the economy writ large now have certainty about the path forward."
According to the Association of American Railroads, the contracts now in place will:
Provide a 24 percent wage increase during the five-year period from 2020 through 2024, including an immediate payout on average of $16,000 upon ratification.
Include $5,000 in performance bonuses, with total average annual pay and benefits reaching $160,000 by the end of the contract period.
Maintain some of the best healthcare plans in the nation.
Provide an additional paid personal leave day per year.
Continue to provide multiple options for time off and, for those employees who operate trains, the agreements include enhanced abilities to schedule time off and local agreements to be finalized after ratification of the national agreement will further enhance quality of life and the predictability of schedules.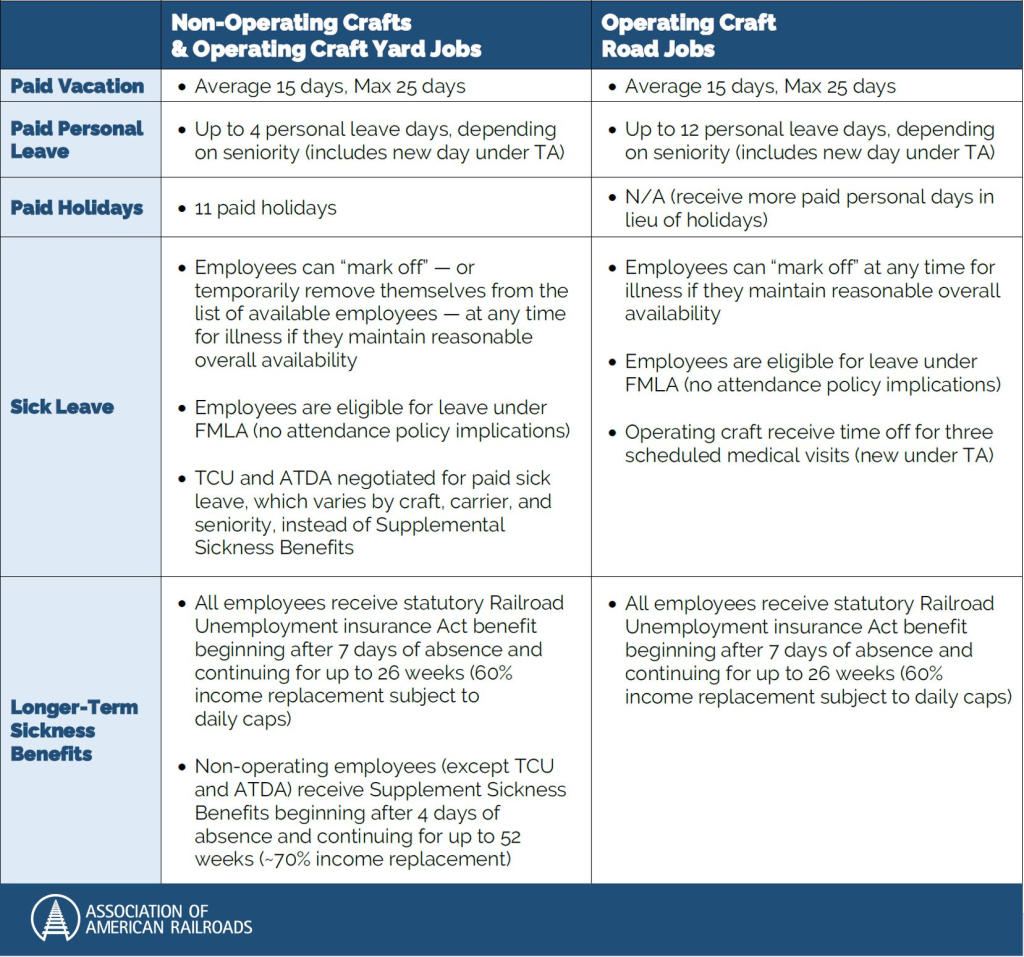 Yesterday the House passed bipartisan legislation Joint Resolution 100, 290-137, to help avert a looming freight rail strike the White House believes can paralyze the U.S. economy. The House also passed a paid sick leave amendment, 221-207, that would provide seven days of additional paid sick leave for rail workers. It's now up to the Senate to decide if both of these measures become law.
"Rail workers keep supply chains and our economy moving. Congress must act to prevent a work stoppage and address the woefully inadequate sick leave provisions in the railway labor Tentative Agreement," Representative Rick Larsen (WA-02) said to the House Wednesday.
Rail workers keep supply chains and our economy moving. Congress must act to prevent a work stoppage AND address the woefully inadequate sick leave provisions in the railway labor Tentative Agreement. pic.twitter.com/ofRmxfLDI9

— Rep. Rick Larsen (@RepRickLarsen) November 30, 2022
Union freight railway workers announced their intention to strike this July frustrated by intolerable working conditions caused by understaffing and not receiving a single pay raise in three years despite several railroads reporting record earnings. A strike would bring 30% of the nation's freight to a halt worsening an economy already hit hard by years of supply chain issues.
The prospect of a strike that could cost the U.S. economy $2 billion every day. A railway strike would also mean a complete closure of Solid Waste transfer stations and drop boxes here in Snohomish County because no refuse could be moved to landfills. This would impact the weekly curbside pick-up of garbage, recycle and green waste for households and businesses.
President Joe Biden intervened in the 20-hour-long negotiations with unions back in September, presenting a tentative agreement between freight railway companies and their workers which included voluntary assigned days off and one additional paid day off, guaranteed time away for medical visits, no disruption to healthcare plans, an immediate wage increase, and an annual lump sum bonus of $5,000. Four of the twelve rail unions, representing more than 125,000 employees, approved their agreement but all twelve must ratify their contract to avoid strike.
The Brotherhood of Maintenance of Way Employees Division union announced on October 10, that its members rejected the tentative national agreement reached with the Class I freight railroads renewing the possibility of a nationwide railway strike that would bring rail freight to a halt.
"I fully support the right of rail workers to negotiate for better pay, benefits, and working conditions. For too long, railroads have had the upper hand," Representative Suzan DelBene (WA-01) said Wednesday. "A national railroad strike would be devastating to working families and our economy. I voted today to enact the tentative agreement reached by union leaders and the railroads to provide workers with a raise and improved benefits while averting significant harm to our economy.
---
Editor's Note: Article updated 10:15 p.m. on 12/01/2022 with senate vote passage.