On Sunday, December 7, 1941, Stanley Warp and some friends were skiing down Mount Rainier's gorgeous Paradise slopes without a worry on their minds until they heard the announcement on the radio: Pearl Harbor had been attacked by the Axis.
That morning, the Imperial Japanese Navy Air Service attacked the United States at Naval Station Pearl Harbor near Honolulu, Hawaii, killing 2,403 Americans and injuring 1,178 others. The attack sank four U.S. Navy battleships and damaged four others. It also damaged three cruisers, three destroyers, and one minelayer. Aircraft losses were 188 destroyed and 159 damaged.
"December 7, 1941 – a date which will live in infamy," President Franklin D. Roosevelt famously proclaimed.
The strike signaled the entry of the United States into the second World War.
At first speechless, the 18-year-old men looked at each other and immediately knew what needed to be done. They refastened their skis and surfed down the rest of the mountain, enlisting in the armed forces that same day.
Stanley Warp was a Norwegian-American born on September 15, 1923, in Tacoma, Washington, the second of three children from parents Halvor and Signa Warp. The Warps grew up on a farm outside Tacoma raising chickens and livestock, cultivating a hard work ethic that would shape the hero he would later become serving in the war. He was a good student and graduated from Lincoln High School in 1941. That same year he joined the Army Air Corps where he piloted a B-24 Liberator leading bombing missions against Axis-controlled Aircraft Carriers in the Pacific by the age of 21.
During one of these bombing missions, Stan and his crew of 10 encountered heavy gunfire that took out all of his aircraft's hydraulics. Maintaining calm and composed, he successfully maneuvered the damaged plane to the small island of Midway saving the lives of all of his crew members.
Based on his heroic efforts, Stanley Warp was awarded the Distinguished Flying Cross for "heroism in aerial flight against the enemy," and was the only crew member of the 10 onboard that did not receive a purple heart.
"There's nothing that gets you more focused than realizing that everyone down there is trying to kill you," Stan would later tell his children.
For the next two years, Stanley Warp and his fellow Air Corps soldiers continued their efforts to ward off enemy troops until the war came to an end in September 1945 with the allies reigning victorious.
After combat, Warp returned to Seattle where he visited his old friend and war buddy Jack Martin. Jack's younger sister, Shirley, answered the door immediately taking Stan's breath away at how she had matured into a beautiful woman from the last time they saw each other.
One year later, on June 22, 1946, they were married. He said that this was when his real life began.
"It was the beginning of a very happy 66-year marriage. He and Shirley raised three sons – Rick, Martin and Steve. Through the way he lived his life, he set a very high standard for integrity, hard work and ultimately for success on many dimensions. He was a loving husband. He and Shirley were best friends and partners throughout their marriage, sharing good times and bad", his obituary states.
Stan attended the University of Washington graduating with a degree in economics in only three years and eventually became a successful, independent real estate broker and developer, President of the Washington Association of Realtors and on the National Board of Directors. Stan was a stalwart member of the community, giving back after the success that he had for himself. He served as a member of the University Place School Board, and he taught real estate investment nationwide.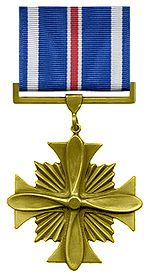 Both Stan and his wife were extremely active in their children's lives, taking them on fishing trips and teaching them the hard work ethic that had brought Stan to his successes. According to Martin Warp, Stan's middle son, he was a humble man who seldom talked about his time spent in the war. For years his sons did not even know about their father's Distinguished Flying Cross.
"I look at my dad as a war hero. He was a guy that was really humble and taught us a lot of lessons. We weaved those lessons into mostly everything that we were doing," Martin Warp told the Lynnwood Times.
Once, when Stanley was out of town teaching real estate, his son Martin was at a crossroads in life and gave him a call. He told his father he was going to quit school and join the Navy to contribute to the efforts in the Vietnam war. Stan immediately flew home to discuss it with his son.
"One thing I remember about the [Vietnam] war was that there was a lot of animosity. In World War II it was very different. Everyone was going in who could. I went in because other guys I knew were going and I knew a guy who was killed over there. I didn't understand power politics or really understand what it was about," Martin told the Lynnwood Times.
After finishing basic training, Martin completely by happenstance, was stationed in Hawaii's Pearl Harbor, the same place where it all started.
"Being stationed in Pearl Harbor really made you think. I would look out onto the Arizona memorial, where our ship sometimes tied up, and there was still small amounts of oil leaking out [from the attack]. It was a constant reminder of where it all started," Martin Warp told the Lynnwood Times. "It's really kind of interesting that we both passed through there."
Martin's journey through his father's footsteps did not stop in Pearl Harbor, however. Many of the locations he visited in the Navy were locations his father served several years before during World War II, including the Midway Islands, the same island where his father crash landed.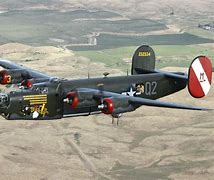 In 2004, many years after Stan's son Martin left the war in Vietnam and had a family of his own, the last functional B-24 bomber came to Seattle's Boeing field. Martin and his brother Stan chipped in and brought their father onboard for one, final flight in his old war plane.
"It was so great because being on that plane brought back so many memories. He would take us around and say this is where Ernie sat, this is the bomb hatch that ended the war. After that, he started to open-up to more war stories we had never heard before," Martin told the Lynnwood Times.
Stan passed away peacefully in his sleep on December 2012, 71 years after hearing the radio broadcast of Pearl Harbor on the radio. He was 89. Per his request, his remains were cremated and dispersed in the Puget Sound waters where his sons and him use to fish.
Stan left his wife Shirley, his sons Rick, Martin, and Steve, and grandchildren Erica, Lindsey, Josie, Alex and Broc. By his own words, one should "play the hand you are dealt." Stan played his extraordinarily well.
"He was a hero, a great father, taught me a lot, and supported me," Martin told the Lynnwood Times.
---
Editor's Note: Originally published on December 8, 2021.