EDMONDS – Cellist Olivia Marckx, a top prize winner at the 2022 Coeur d'Alene National Young Artists competition, will be the featured soloist when the Cascade Symphony Orchestra (CSO) – under the direction of maestro Michael Miropolsky – performs its next concert — "Capriccio Espagnole" – on Monday, January 9, 2023.
Concert ticket prices are: $27 for adults; $22 for seniors (60-plus); and $10 for youth (12 and younger). Tickets can be purchased online through the ECA website (https://www.edmondscenterforthearts.org/events/category/13/cascade-symphony-orchestra) and by telephone (425-275-9595). The ECA Box Office may be reached by email at boxoffice@ec4arts.org and is currently open 12-5 p.m. Tuesday through Friday, with extended hours during performances.
The concert, which Miropolsky says "will be full of surprises," will commence at 7:30 p.m. at the Edmonds Center for the Arts (ECA), 410 4th Ave. North. A pre-concert lecture at 6:30 p.m. by KING-FM radio personality Dave Beck will preview the musical highlights for the evening.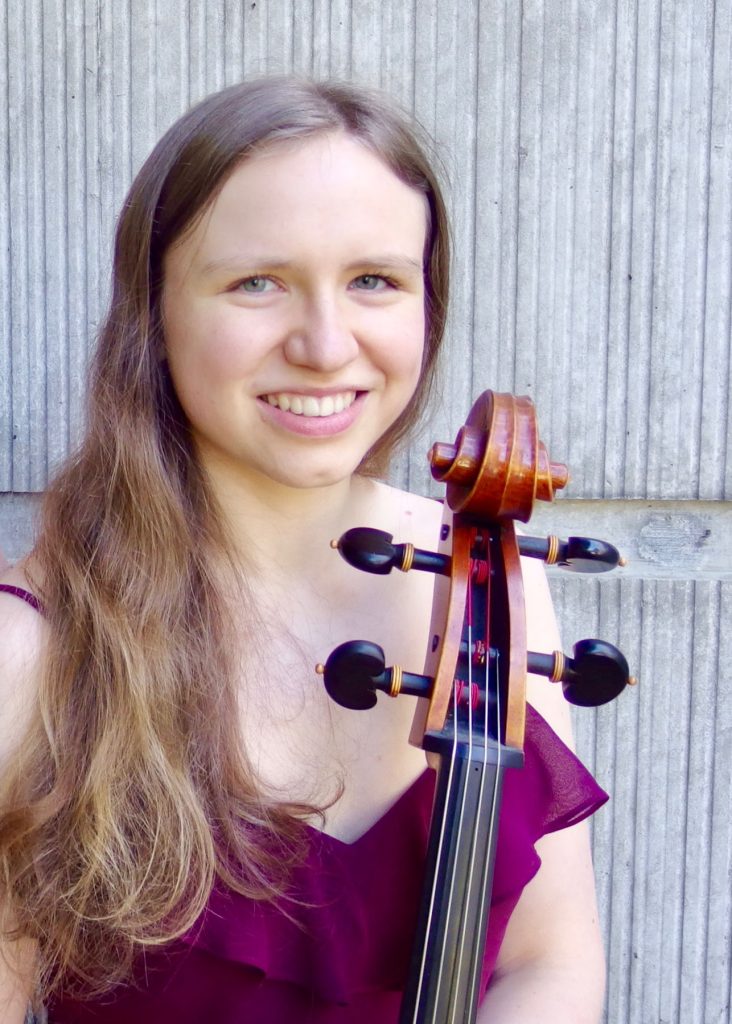 "Three out of four of the pieces are rarely heard in concert halls these days," Miropolsky noted. "It's hard to imagine that after 60 years of performing hundreds of pieces, we were still able to find these three, which became premiers for our orchestra as well."
The concert will open with Italian composer Giaccomo Puccini's "Preludio Sinfonico," which he wrote at the age of 18. Other featured musical works to be performed are Russian composer Sergei Prokofiev's "Scythian Suite" and Russian composer Nikolai Rimsky-Korsakov's "Capriccio Espagnole," which Miropolsky says "is one of the most popular symphonic compositions" and "is full of amazing melodies and cascades of virtuoso passages."
Olivia Marckx, who was honored by the Cascade Symphony several years back as its "Rising Star" and has since been featured on National Public Radio's "From the Top" program and by Strings Magazine, returns to the orchestras as an adult to perform American conductor Victor Herbert's "Cello Concerto No. 2."
Since her debut with the CSO at age 11, Marckx has soloed with several orchestras, including the Seattle Symphony, Port Angeles Symphony and San Fernando Valley Symphony. She also has performed with the Seattle Chamber Music Society, Orcas Island Chamber Music Festival and Colburn Chamber Music Society, where she collaborated with top music artists such as Jon Kimura Parker, Noah Bendix-Balgley and Demarre McGill.
Marckx won the Seattle Young Artists Music Festival and the KING-FM Young Artist Awards, and was a 2017 Young Arts winner; she also has been awarded a Jack Kent Cooke "Young Artists" scholarship. She also has performed in summer festivals, including the Perlman Chamber Music Program and The Aspen Music Festival. The young artist studies orchestration with Grammy-nominated film score composer Tim Simonec and is a student at the Colburn Conservatory where she also studies under renowned cellist Clive Greensmith.
Additional information about the Cascade Symphony Orchestra, its upcoming season, and any updates are available online at www.cascadesymphony.org.
---
SOURCE: Cascade Symphony Orchestra