Meadowdale Drama returns with The Curious Incident of the Dog in the Night-Time
LYNNWOOD, Wash., January 6, 2023—Meadowdale High School Drama is returning, January 12 through 14, with an ambitious take on Simon Stephens' The Curious Incident of the Dog in the Night-Time.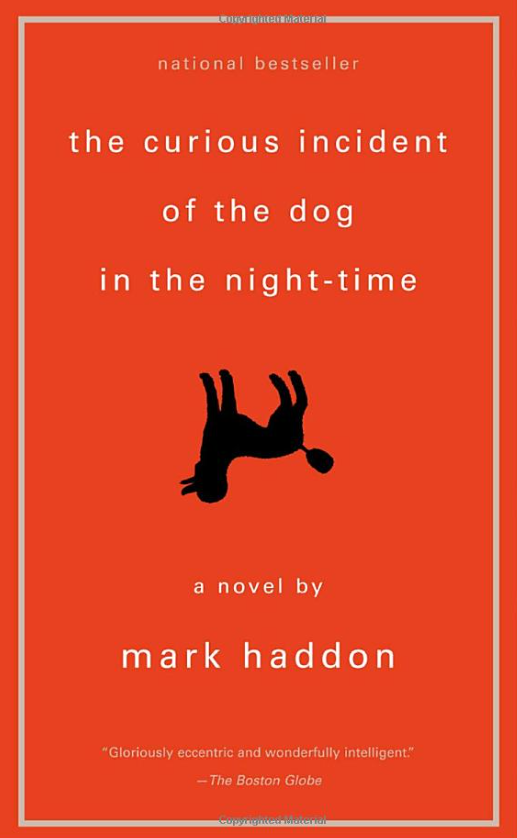 Based on Mark Haddon's novel of the same name, the story follows Christopher Boone, a 15-year-old English boy on the autism spectrum who embarks on solving the murder of Wellington – his neighbor's dog who was fatally stabbed with a garden fork. The play is uniquely told through Christopher's mind resulting in a sort of play-within-a-play experience.
Jacqueline Meyners, Meadowdale Drama Instructor, has been waiting for years to tackle a production like this which she described as "intense," "serious," and "challenging." Since learning about the play hitting the stage in 2013, and its "monumental shift in how theater is done," it's been in the back of her mind. To pull off the "gravity" of the play's story, she needed to have a cast of students to confidently pull it off. Luckily for her, she found them!
"I've loved this show for a really long time, and I don't think an opportunity to really direct this in a true, authentic way that can be meaningful and a good learning experience for everybody, happens that often," Meyners said.
The lead character will be played by Josh Kretz who falls within the autism spectrum himself. Director Meyners informed the Lynnwood Times that Kretz is a "phenomenal" actor who is extremely "hard-working" and just "naturally gets it." If it weren't for him, Meyners said, she would have never decided to run with the play because it was important to have "true, authentic, autism representation."
"It was definitely a process of associating myself with the character – how are we both similar, how are we both different – and I put two and two together to put on a good performance," said Kretz.
Like many people who fall within the autism spectrum, Kretz struggled to get up in front of crowds when he first dabbled in the dramatic arts last year. But thanks to the drama community, and Meyners' teaching style, he has built the confidence to not only perform on stage but to have the confidence to open up and be around people in his personal life as well.
The play does a great job at representing what it's like to be in the head of someone on the spectrum, Kretz told the Lynnwood Times. To exemplify this, Kretz described a particular scene that takes place in a train station and how the stimulation from the crowds overwhelms his character. The details of this scene, however, you will just have to see for yourself during the play next weekend.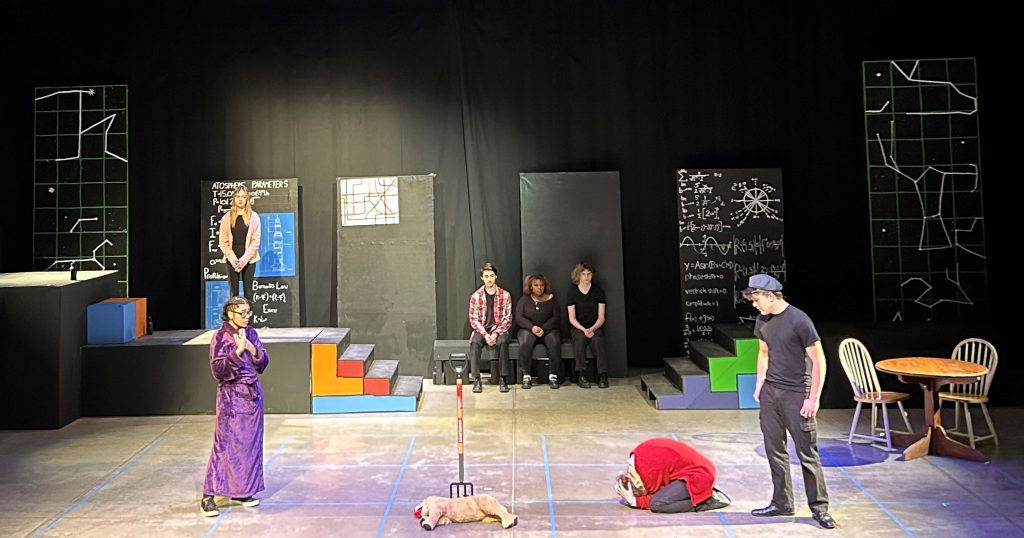 Jo Ray plays the part of Judy, Christopher's mother, who brings an interesting dynamic of a parent raising an autistic child.
"Acting is kind of the point of being someone you're not," said Ray. "She's a very realistic character but also not the best person…I think [the character] is supposed to encapsulate an average person who is raising a person with autism."
To bring a character to life that so unlike the actor – not being a mom nor a troubled person – Ray relied on method acting techniques to "understand the character, sit with the character, and discuss how their [the character's] brain works."
Nick Irwin, who plays the role of Ed, Christopher's father, echoed Ray in that Christopher's parents were not applying the best parental approaches to their son. He added that the play is very "realistic" and does a great job at connecting a variety of different perspectives.
Irwin's favorite thing about acting, he said, is the ability to "change into a different person" and "express yourself as someone else." He plans to pursue acting in college and is excited to see where it takes him.
"A lot of the times you don't really have the opportunity to portray certain emotions in everyday life," Irwin said. "When I have the opportunity to go on stage and be someone interesting, completely different, and not at all who I truly am – it makes me truly love theater a lot."
The actors on stage are not the only stars of the show, however. While they are the most visible components of the production, it would not be possible without the expert stage management and lighting of Lucy Knudson – who is returning to Meadowdale drama as stage manager for the second time.
The cast and crew held their first read-through on October 21, 2022, and held their first rehearsal last Halloween. Since then, they have rehearsed five days a week for three-hour sessions, on average, although some rehearsals often spanned up to six hours a day.
In preparation for their January 12 debut, the cast will be begin dress rehearsing with added lights and tech this week.
Tickets are now on sale for Meadowdale's production of The Curious Incident of the Dog in the Night-Time. Performances will be held Thursday, January 12, Friday, January 13, and Saturday, January 14 at 7:00 p.m. Tickets are $12 for adults and community members, and $10 for students. You can purchase tickets ahead of by clicking here.
Online ticket sales close at midnight the night before each performance. Tickets sold at the door are cash only.
For more information and updates follow the production's Instagram at @meadowdale_players.