A Kamiak Knight's Tale: 2022 Year in Review — Athletics
MUKILTEO, Wash., January 10, 2023—In many ways, 2022 has been a big year for Kamiak High School. In our second of a four-part mini-series highlighting the biggest milestone moments of Kamiak over the past twelve months, enjoy a trip down memory lane with highlighting Kamiak Athletics.
Last June, Kamiak hosted their annual Seniors versus Staff Basketball Game – seniors in black and staff in white. The Kamiak staff won this time, but the seniors this year are looking for redemption! With the hilarious yet light-hearted "smack talk," a great promotional video, and well-fought game, it makes us excited for next June!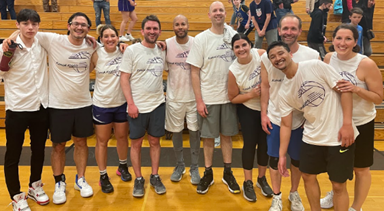 Kamiak held its Homecoming Football Game back in November, and despite the rainy weather and loss to the Lake Stevens Vikings, with such a high fan turnout, the Knights kept their pride throughout the evening. Truly a memorable way to kick off the homecoming weekend!
On November 15, Kamiak hosted Interhigh, a leadership event that invited local WESCO schools and their students to learn about "Leading to Love" and "Loving to Lead." The event featured guest speakers and activities centered around inclusivity, and students were encouraged to embrace the motto of "BE LOUD. BE PROUD. BE POSITIVE." This mantra helps students stay active and engaged with athletics while also reminding them to be positive and kind in all aspects, whether that be on the field, court, or cheering in the stands.
In December, the Kamiak Girls' Varsity team held its Silent Knight game against the La Conner Braves, a traditional basketball game where Kamiak fans would stay completely silent until the Knights' first ten-point score. With a packed arena filled with wacky costumes and lots of school cheer from both teams, La Conner managed the win with a final score of 45-68.
Congratulations to Bella Hasan for scoring the tenth point and thank you to the Braves for a great game!
Throughout 2022, the Kamiak Knights enjoyed a busy and exciting athletic season. Our athletic pride shows itself not just through wins and successes at state, but also through school spirit, cheer, and students' dedication to athletics, bringing us all together.
Stay tuned for the upcoming Stinky Shoe game on January 27 where the Mariner Marauders will seek to reclaim the trophy from the Knights!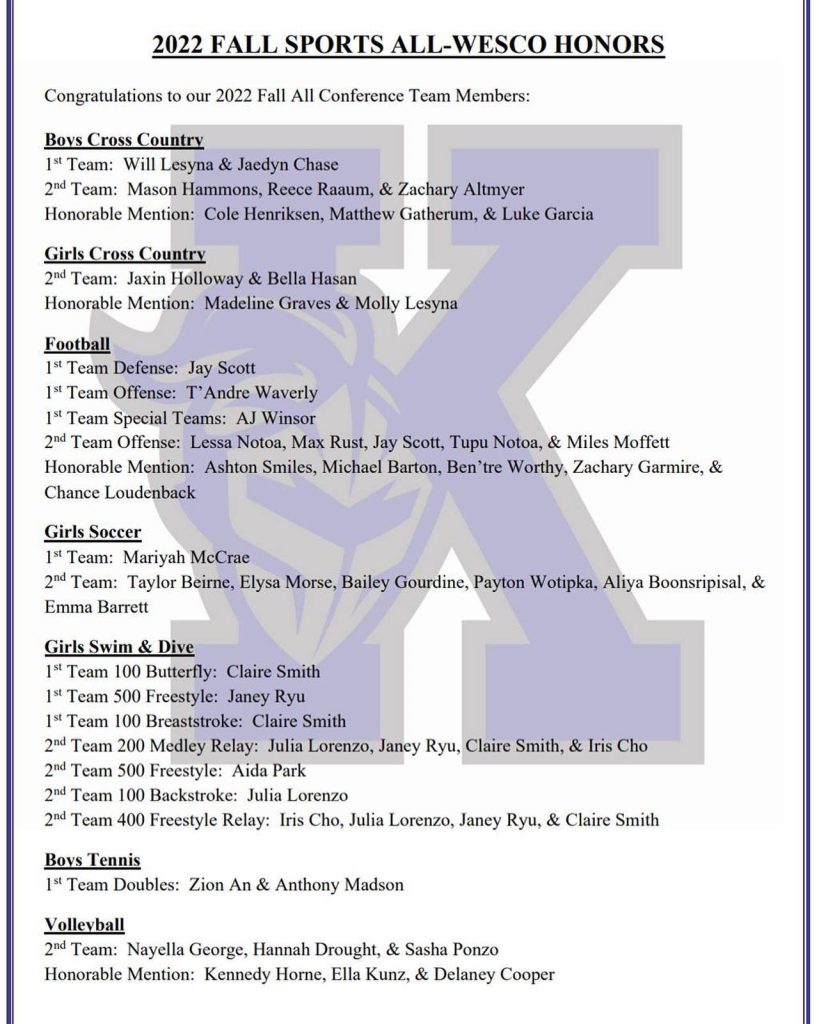 2022 KAMIAK ATHLETICS STANDINGS (Records not shown are unavailable/unapplicable)
FALL (wins-losses)
Varsity Boys' Football: 3 – 7
Varsity Boys' Tennis: 10 – 4
Varsity Girls' Soccer: 9 – 8
Varsity Girls' Swim & Dive: 7 – 2
Varsity Girls' Volleyball: 6 – 10
WINTER (wins-losses)
Varsity Boys' Basketball: 4 – 8
Varsity Boys' Wrestling: 1 – 5
Varsity Girls' Basketball: 4 – 9
SPRING (wins-losses)
Varsity Boys' Baseball: 12 – 8
Varsity Boys' Soccer: 11 – 7 – 3 (wins-losses-ties)
Varsity Girls' Softball (Fastpitch): 12 – 10
Varsity Girls' Tennis: 11 – 3
---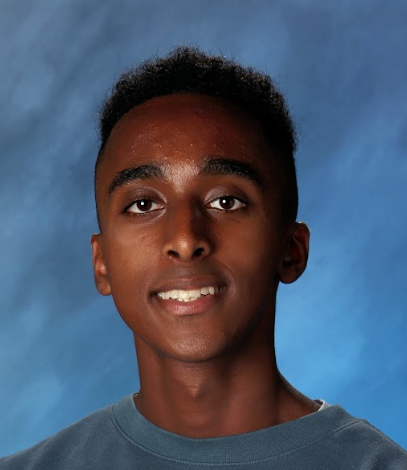 Editor's Note: Article written by Kamiak High School student reporter Esaw Adhana (he/him), courtesy of the Mukilteo Community Grant Program. Adhana is senior at Kamiak High School who wrote for the Kamiak Gauntlet and The Camden Pulse. journalism allows him to share news and experiences, helping keep everyone up-to-date on past and present events. He looks forward to what 2023 brings!