A Kamiak Knight's Tale: 2022 Year in Review — Campus Life
MUKILTEO, Wash., January 13, 2023—In many ways, 2022 has been a memorable year for Kamiak High School. In our last segment of a four-part mini-series highlighting the biggest moments of Kamiak over the past twelve months, enjoy a trip down memory lane with highlighting Campus Life.
The passing of Mike Gallagher
Last year, we tragically lost Mike Gallagher, Kamiak's former principal between 2008 and 2018. During his retirement he remained an active, friendly, and well-revered member of the Mukilteo School District. He warmed the hearts and opened the minds of thousands of students, may Principal Gallagher rest in peace.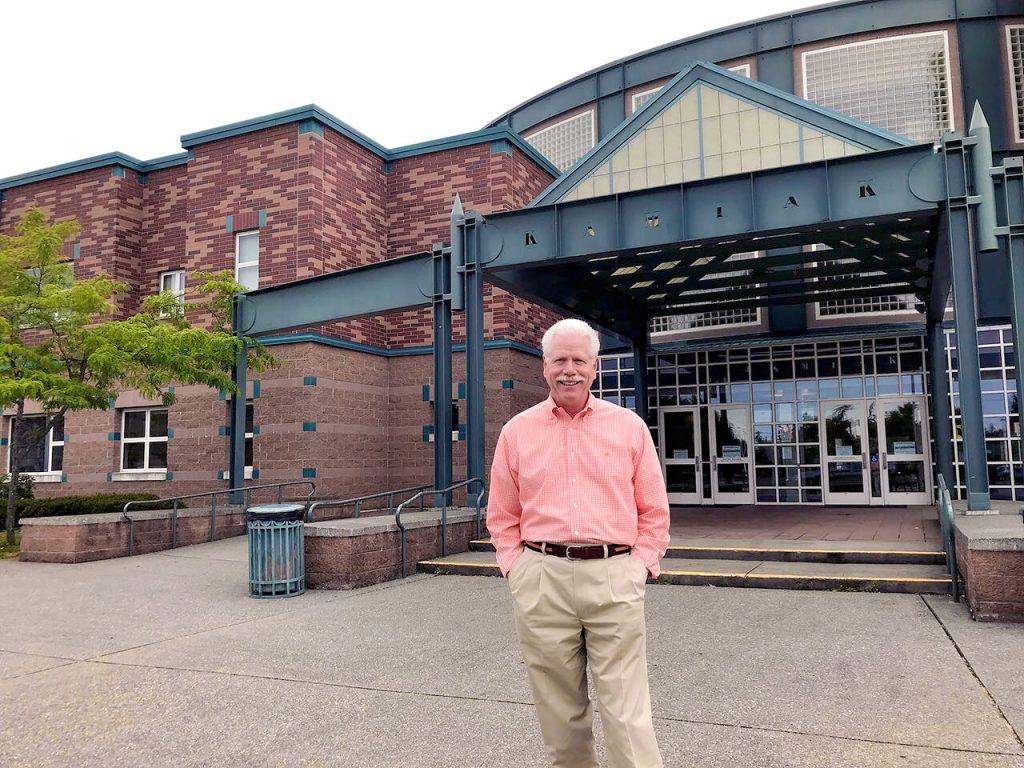 Homecoming Dance
As of last January, Kamiak's student population was slightly above 2,000, and currently, in the 2022-23 school year, it has reached a record-breaking near–2,300 students. With so many new faces, it has been an amazing year with many accomplishments to celebrate!
From this, it's somewhat unsurprising to hear that Kamiak's Homecoming Dance last October sold out of its 1,000 tickets within the first two days of sales — ultimately leading to a hasty venue change from the school's Commons to the main gym. With the music, lights, and snacks galore, and despite the minor hiccups along the way, the many student and faculty leaders helped make our first Homecoming in two years a night to remember.
Welcome to the family
Not only have we seen an increase in student population, we also saw many new teachers and faculty this year. At the beginning of the 2022-23 school year, we welcomed staff members, including a psychologist, support staff, and nearly twenty new teachers, who have brought a diverse range of skills and expertise to our community. From teaching Japanese to cooking to history to physical education, our new teachers have brought a wealth of knowledge and experience to our classrooms.
Kamiak student achievements
Last year we had six students who achieved recognition through the National Merit Scholarship Program (NMSC). Ellie Choi, Maggie Chu, Parker Develice, Chloe Lee, Tan "Ronald" Luong, and Bomi Kim (not pictured) have all been named Commended Students in the 2023 NMSC, an honor that recognizes their outstanding academic achievements and potential for success in college through their taking of the PSAT exam in their junior years.
In May, Toko Kameda's watercolor painting titled Escapism won the Jurors' Choice Award in Washington State's 49th Annual Superintendent's High School Art Show, a statewide competition set on recognizing students and their artwork. In that same month, another one of her art pieces, titled Double-layered, was selected as the Second District winner of the 2022 Congressional Art Competition. As a result, her painting has been put up in the House of Representatives and will remain there until May 2023, truly an incredible honor for any artist!
Last summer, on Saturday, August 16th, Kamiak High hosted Mukilteo's first Korean American Appreciation Day. Kamiak, with its near-15% Korean American population, was chosen as the venue, and the event was led by the (newly formed) Mukilteo Korean Community Association. In honor of the Restoration of Light Day, a Korean holiday meant to commemorate freedom after thirty-five years of Japanese rule, held the day prior on August 15th, the event invited all of Mukilteo to hear from speakers, enjoy traditional Korean cuisine, and watch great performances, from dance to live martial arts. We hope the event continues to make an annual occurrence!
Overall, it's been a wonderful year at Kamiak, full of new experiences, opportunities, and achievements. We can't wait to see what the future holds for our students and staff as they continue to grow and succeed!
Stay Connected!
DISTRICT
Facebook
Mukilteo ECEAP – @mukilteoECEAP
Mukilteo Equity – @MukilteoEquity
Mukilteo School District – @mukilteoschools
Instagram
Mukilteo School District – @mukilteosd
Twitter
Mukilteo School District – @mukilteoschools
YouTube
Mukilteo School District – Mukilteo School District – Mukilteo School District
KAMIAK
Facebook
Kamiak Athletics – @Kamiak Athletics
Kamiak High School – @OfficialKamiakHS
Instagram
Kamiak Athletics – @kamiakathletics
Kamiak High School – @kamiak.hs
Kamiak HS ASB – @kamiak.asb
Twitter
---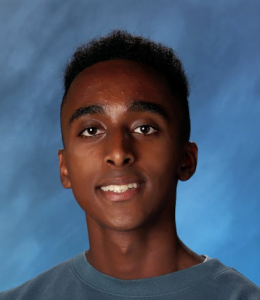 Editor's Note: Article written by Kamiak High School student reporter Esaw Adhana (he/him), courtesy of the Mukilteo Community Grant Program. Adhana is senior at Kamiak High School who wrote for the Kamiak Gauntlet and The Camden Pulse. journalism allows him to share news and experiences, helping keep everyone up-to-date on past and present events. He looks forward to what 2023 brings!