Kamiak High School student wins Congressional District Art Competition
MUKILTEO, Wash., May 23, 2022 – Today, Rep. Rick Larsen (WA-02) announced Toko Kameda, a senior at Kamiak High School and a Mukilteo resident, as the Second District winner of the 2022 Congressional Art Competition with her piece, "Double-layered."
"The Congressional Art Competition continues to be an opportunity to recognize and encourage artistic talent in the Second District and across the country," said Larsen. "Congratulations to Toko Kameda for winning this year's competition with her outstanding piece, 'Double-layered,' and to all the talented Second District artists for submitting their artwork."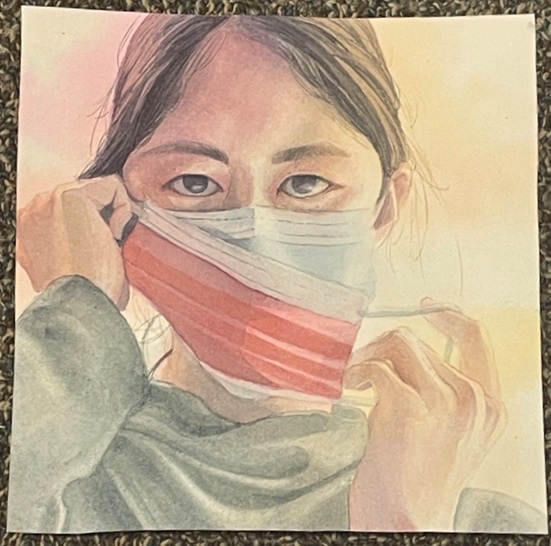 Kameda acknowledged the importance of art in her life, as well as the support she received from her art teacher and peers.
"Art is a way for me to be free from the stresses and restrictions of life, and it is a place where I can be expressive of the emotions that I usually do not show on the outside," said Kameda. "I am thankful to my teacher and peers in my art class, who supported me through positive encouragement and accurate advice throughout my watercolor journey this year."
Emily Palmiter, Kameda's art teacher at Kamiak High School, congratulated Kameda for winning this year's competition.
"To me, Toko represents the resiliency of our youth. The pandemic was an immense stumbling block, and yet she was able to grow through the challenge. Her success is also an example of how Art Education is imperative to the well-being of our students," said Palmiter.
This year, Larsen's office received 14 eligible artwork submissions from across the Second District. In addition to Larsen, Sculpture NorthWest President Therese Kingsbury and Schack Art Center Executive Director Judy Tuohy scored the pieces on their creativity, the execution of the artist's skill and the way each piece tells a story or provokes a reaction.
Last year, Lynnwood High School student Susanna Lee won the competition with her piece, "You and Your Future." Since 1982, the Congressional Art Competition has celebrated the artistic achievements of high school students across the United States.
For more information about the annual Congressional Art Competition, click here.
Content Source: Rep Rick Larsen Press Release