Suspected car thief apprehended after chase by K-9 Steele and law enforcement
MARYSVILLE, Wash., February 3, 2023—On February 2, the Washington State Patrol District 7 and Marysville Police Department along with K-9 Steele, apprehended a DUI suspect found inside a stolen truck after chase.
WSP Troopers in Snohomish County received a LoJack hit for a possible stolen vehicle in the Marysville area on Thursday.
A trooper located the possible stolen vehicle at 83rd Ave NE and 96th St NE in Marysville. There was a single occupant in a silver 2005 Ford F150 slumped over the wheel. Additional troopers arrived on scene and set up spike strips below the Ford in case the Ford attempted to flee. A patrol vehicle was also placed behind and in front of the Ford prior to contacting the driver.
When the driver woke up, the troopers activated their lights so the driver knew the troopers were detaining him. The driver rammed the patrol vehicles several times and created enough space to flee. The Ford struck the spikes that were placed under the vehicle which successfully flattened both rear tires. The troopers had reasonable suspicion for DUI and a pursuit was authorized. Troopers requested assistance from Marysville PD including a K9 officer.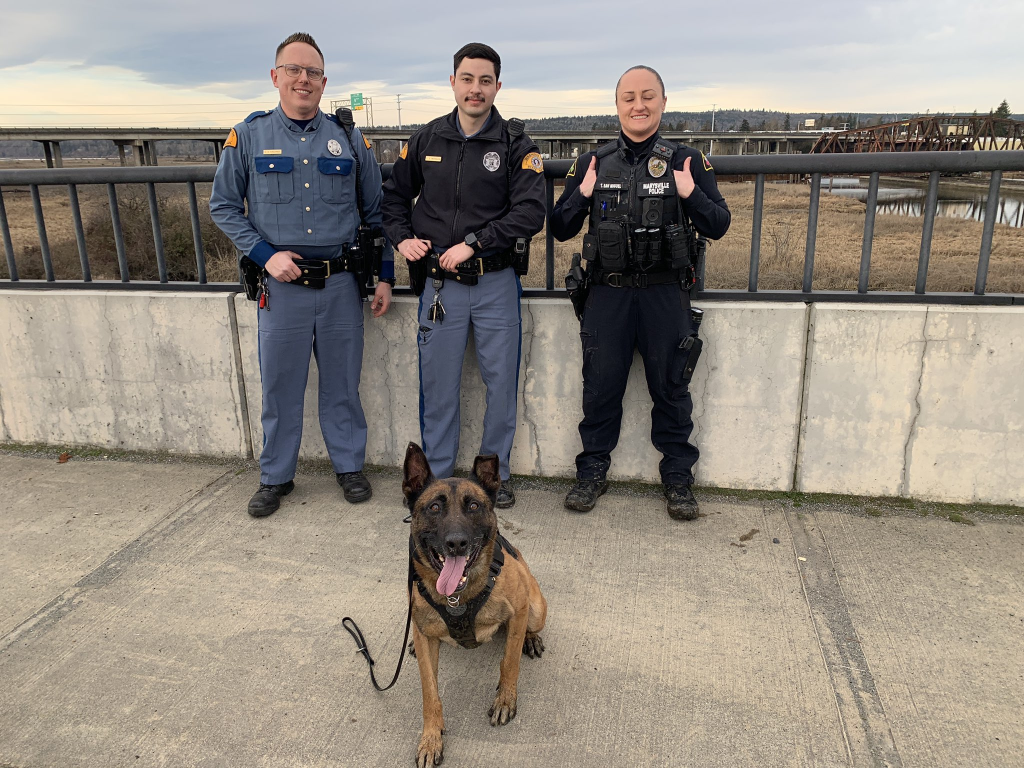 The pursuit went through Marysville and came to an end on State Route 529 on the Ebey Slough Bridge, blocking the northbound right lane. The driver exited the Ford and jumped over the bridge railing to the marsh below. K9 handler Officer B. Smith arrived on scene with K9 Steele and worked with Marysville Officers and Troopers to get the suspect in custody without further incident.
Thank you to Marysville PD and LoJack for the assistance with this contact/pursuit. This is yet another example of how teamwork successfully apprehended a suspect.
---
SOURCE: Washington State Patrol