Lynnwood Public Facilities District is renamed The District
LYNNWOOD, Wash., February 14, 2023—The Lynnwood Public Facilities District has changed its name to The District to signifying the beginning of the forward momentum of growth and development for the future. The District will work together with their tenants, team members, local community, and guests of Lynnwood to make a collective impact for the LOVE of Lynnwood!
Master Plan
The District will be doubling the size of the previous Lynnwood Convention Center now known as the Lynnwood Event Center. The master construction plan is designed to create this beautiful Event Center with staging to host concerts, dog shows, comedy shows and much more!
https://thedistrict425.com/master-plan/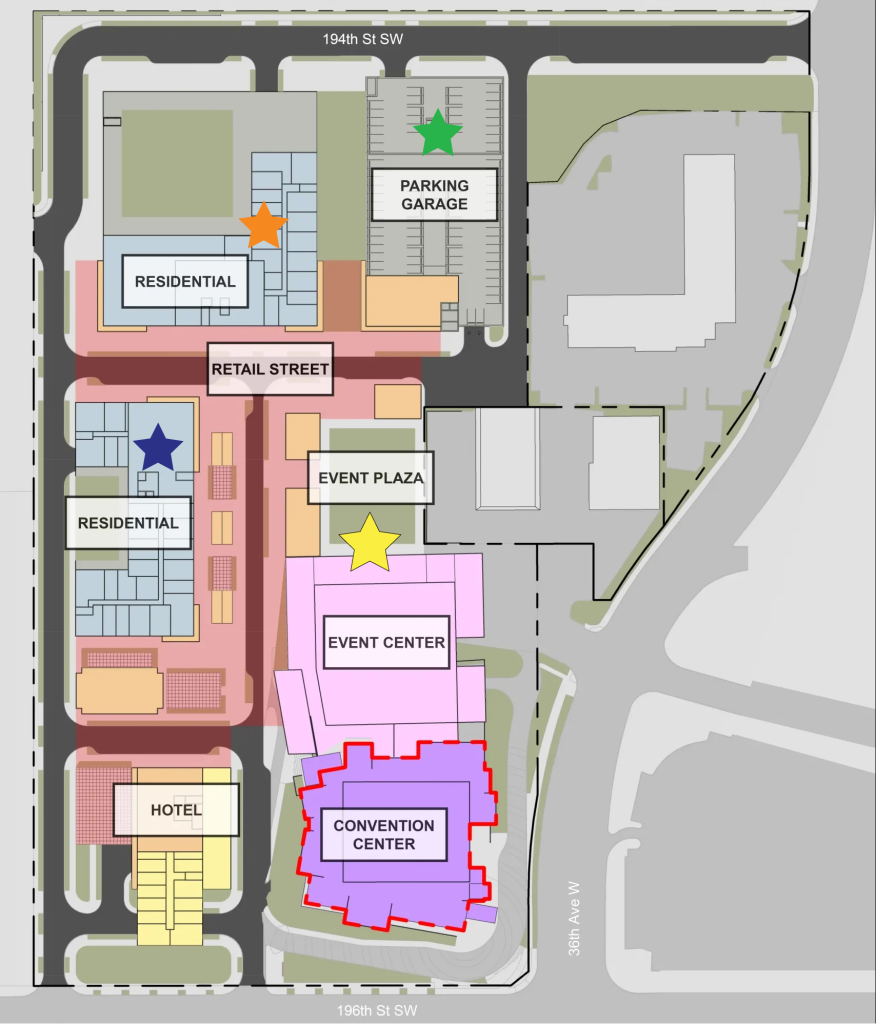 Follow The District on social media
Facebook: https://www.facebook.com/thedistrict425
Instagram: https://www.instagram.com/thedistrict425/
Twitter: https://twitter.com/thedistrict425
LinkedIn: https://www.linkedin.com/company/
---
Source: The District press release