Millenia Ministries, ending homelessness one woman, and one child, at a time
EVERETT, Wash., February 16, 2023—Nineteen years ago, Leilani Miller, Founder and Executive Director at Millenia Ministries, followed a "Voice from God" that said Snohomish County, Washington, needed her services. At the time, she was helping homeless pregnant women find housing in California. On a whim, she packed up her life and left her sunny, hometown state for the Pacific Northwest where she founded Millenia Ministries serving nearly 3,000 clients since.
"I really did feel like this this is where I needed to be—in Washington State," said Miller. "I really felt strongly that He had something He wanted me to do here and He wanted me to leave everything I had known in L.A.—my children, my grandchildren, my furniture, my house, my ministry. I left everything to come here."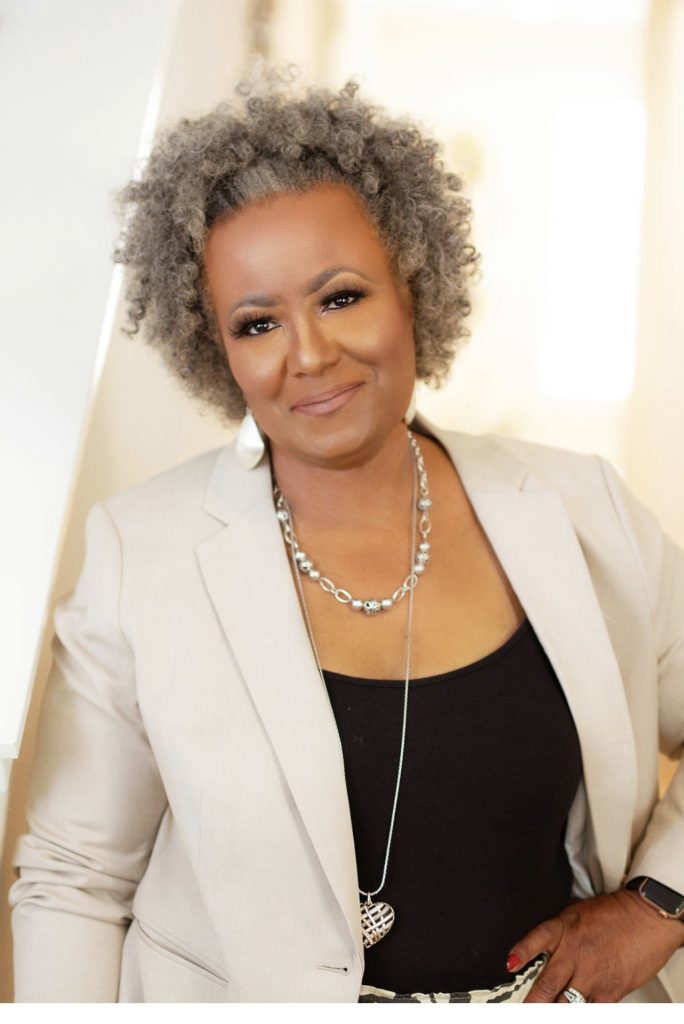 Millenia Ministries' mission statement is to "end homelessness by providing housing instability advocacy, crisis, transition, and permanent supportive housing. Also, address and prevent food insufficiency barriers in our communities. To provide compassionate services as a source of dignity and hope."
Shortly after the Columbine shooting, which strongly impacted Miller to want to help struggling families, she began her community activism in the Los Angeles area where she was awarded multiple congressional awards for her services.
"It really was looking at the state of our country, and our world, and seeing children suffer…and in order to help the children, you have to help the parents," said Miller.
In addition to being a reverend at a California church, she started a television show called "Youth on Track" highlighting some of the positive impact youths were having on their community, started her own private business teaching children respect in the L.A. School District, and began working with a shelter in California that took homeless pregnant women off the streets to provide them a safe place to give birth, learn parenting skills, and stabilize their lives so they could provide a stable environment for their children.
Miller began to feel she needed to take her efforts to Washington State in 2006, actualizing a dream of hers to open her own house for homeless women and their children, under her own certified nonprofit 501(c)(3). Within the first eight years of founding that nonprofit—Millenia Ministries—that dream expanded to a total of eight houses, from Marysville to Mountlake Terrace, serving over 500 women.
Although Miller left everything she had built and knew in Los Angeles, when she located to the Everett area she said, "everything opened up that showed me I was called to be here." When her organization opened their first house, it was completely full, just by word-of-mouth. She also met her now-husband of 18 years and found her first house, somewhat serendipitously, when a real estate agent reached out to her.
Since Millenia Ministries first began, 163 of their clients have found permanent housing through its services, according to its website. By partnering with YWCA, many women who graduate Miller's program can also receive Section 8, through the YWCA's program, which allows them even more stability after leaving.
Millenia Ministries also has a contract with the Everett Public Schools to help them identify homeless and at-risk of being homeless youths through the McKenny Bento program. With the District's relationship with the Everett Housing Authority, Millenia Ministries was able to assist approximately 60 families find permanent housing within the last year through this partnership.
While women are staying at one of Millenia Ministries' houses, Miller insists that they do not work. They instead focus on raising their children and are encouraged to pursue a college degree so they can be set up for success upon leaving.
Around 2012, Miller noticed many women experiencing homelessness were also experiencing food insecurity. She began collecting food, through donations and sponsoring churches, to provide groceries to 50 families (having received 50 Thanksgiving turkeys as donation initially). Several years later, Millenia Ministries has provided 34,512 meals to food insecure families, seniors, veterans, and disabled people, many delivered straight to a family's homes through one of the organization's several mobile feeding programs.
The unhoused can also visit the organization's food pantry, Isaiah's Pantry, to pick out the food they want from a variety of fresh produce, fruits, and meats.
For years, Millenia Ministries operated entirely with the help of volunteers. That changed when the pandemic swept the globe at the beginning of 2020. Now, Miller has a full-time staff of nine, including herself. Up until 2021, when the nonprofit started receiving grants, its sole funding source was from private donors and the support of local churches. Millenia Ministries has grown their corporate sponsorships to include the Everett Public Schools, Mukilteo Presbyterian Church, Words of His Grace Church, Mazda of Everett, and Molina Cares.
"We've had women whose parents sold them for drugs when they were young, women who had been caught up in sexual traffic rings, survivors of domestic violence, and many of these women now work at our worship house doing the same thing that we did for them," said Miller.
Millenia Ministries stands for the empowerment of BIPOC individuals, single parent families, immigrants, seniors, and others by promoting the right to an equitable and equal belonging in society. They do not discriminate on the basis of race, color, religion, gender, gender expression, or gender identity, age, national origin, disability, marital status, sexual orientation, or military status, their website states.
In the coming years, Miller aspires to expand her services by adding additional houses to further reach more women in need.
"I believe that everyone has a right to justice and the pursuit of happiness and kids need that equal playing field to have those same things in their lives," said Miller. "Kids deserve the opportunity of a stable life and [to do that] you have to teach the moms what peace in their lives, as opposed to chaos, looks like."
You can learn more about Millenia Ministries, and donate to its cause, by visiting www.millenniaministries.org.