Strawberry Festival president honored by city of Marysville
MARYSVILLE, Wash., February 21, 2023—When City Councilman Tom King nominated Strawberry Festival President Gail Frost as volunteer of the month, he joked that "if I had to travel the Oregon Trail, she's the person I would want with me."
Mayor Jon Nehring shared that quip when he recognized Frost as volunteer of the month at the Feb. 13 City Council meeting.
While it's no Oregon Trail, Frost and King have logged as many as 4,000 miles on the road transporting the Strawberry Festival float from parade to parade at festivals around the Pacific Northwest, with King in the driver's seat and Frost there to make sure he has everything he needs.
Nehring said Frost is a worthy recipient of the award.
"Gail is a kind-hearted, tireless volunteer who devotes time and passion to our community through several organizations including the Marysville Strawberry Festival, the food bank and Salvation Army," said Nehring, adding that this is the first award presented since the recognition program stopped during the pandemic.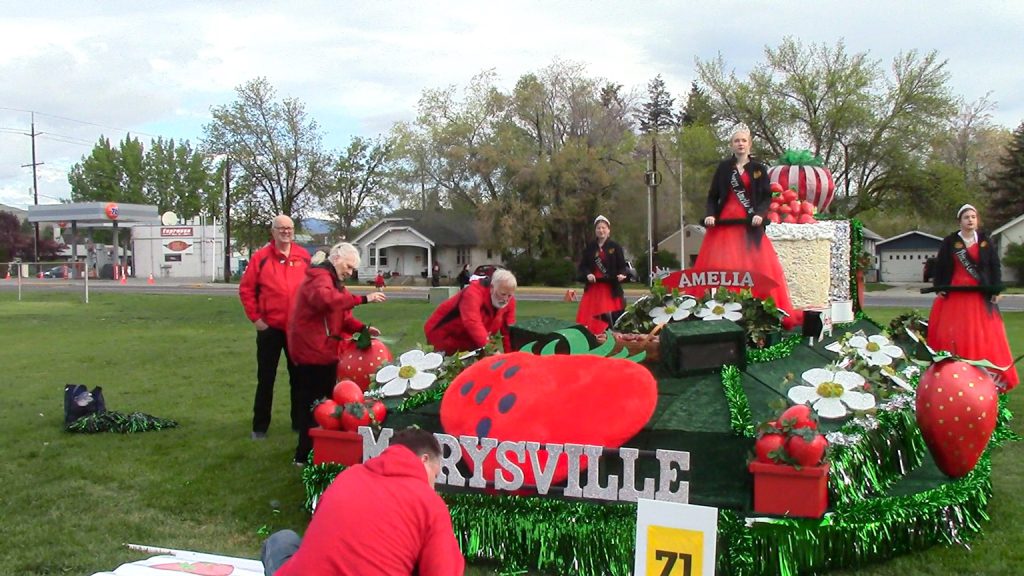 "Gail had a large part in the Strawberry Festival in 2022 as we finally got it back," Nehring said. "I know the community really loved and appreciated that."
He noted that Frost's role as ambassador is an important and time-consuming part of the job, visiting other festivals joined by the royalty court, marketing the city, and inviting others to Marysville's festival held the third week each June. Frost joined the festival board of directors in 2018.
Frost also volunteers at the Marysville Community Food Bank, where she worked inside before becoming a grocery pickup driver for the food band, most often teamed with co-driver King.
When Executive Director Jim Beaudoin moved to Marysville last year, Frost's name came up more than once. "This Gail just volunteers everywhere," he said, before learning she volunteers at the food bank, too.
Frost has also served with the Salvation Army for the last five years, including three years on the board. She helps with breakfast and lunches for the homeless, fundraisers, a back-to-school backpack program and event planning.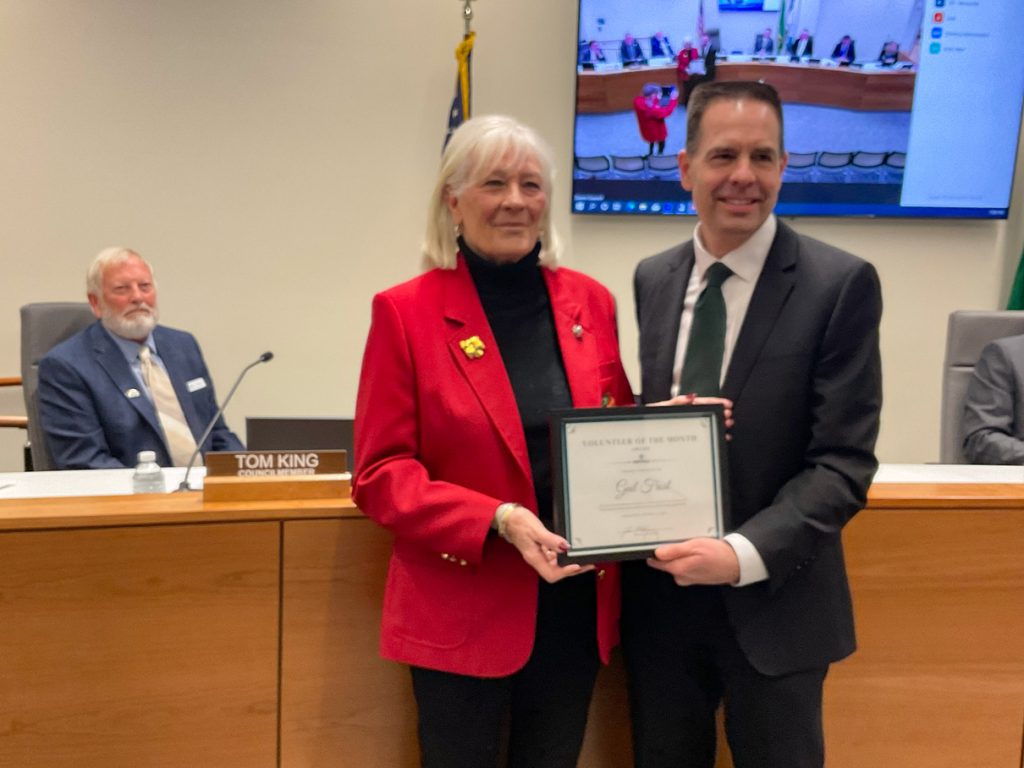 Local coordinator Jenny Roodzant said Gail is "like having ten volunteers….all rolled into one."
Ivonne Sepulveda, President and CEO of the Greater Marysville Tulalip Chamber of Commerce, said, "Gail takes on so many new roles and always goes above and beyond to get the job done."
Frost is a native of St. Catherine's, Ontario, Canada. She and her husband, Rick, have lived in Marysville since 2008.
She said she has always gotten involved in community activities. For starters, in 2010 she joined the Marysville Dog Owners Group that maintains the city's Strawberry Fields for Rover Off-Leash Park, through monthly work parties. She is Treasurer of the nonprofit group, and can be seen at the park often with her three pugs.
"Marysville is a better place thanks to Frost and her contributions," Nehring said.
Frost took the accolades in stride.
"I really enjoy everything I do or I wouldn't be doing it," Frost said. "I love Marysville, and anything I can do, just ask and I'll help."
Do you know someone who is an outstanding volunteer in our community? Nominate them for the Volunteer of the Month at https://www.marysvillewa.gov/191/Volunteer-of-the-Month/.