New Marysville Fire Chief hire is a historical first
MARYSVILLE, Wash., February 22, 2023—The Marysville Fire Department named Ned Vander Pol as its newest fire chief on February 15 breaking with the over six-decade tradition of promoting candidates from within its ranks of a talented brigade. Vander Pol was sworn in at the Fire Board meeting.
Ned Vander Pol served previously as chief of the city of Vista (Calif.) Fire Department which is located just outside San Diego. His 27 years with the department ran the gamut of fire and EMS response and delivery, starting as a firefighter paramedic in 1999, then followed by a string of promotions that included captain, battalion chief, deputy chief, fire marshal and eventually chief in 2019.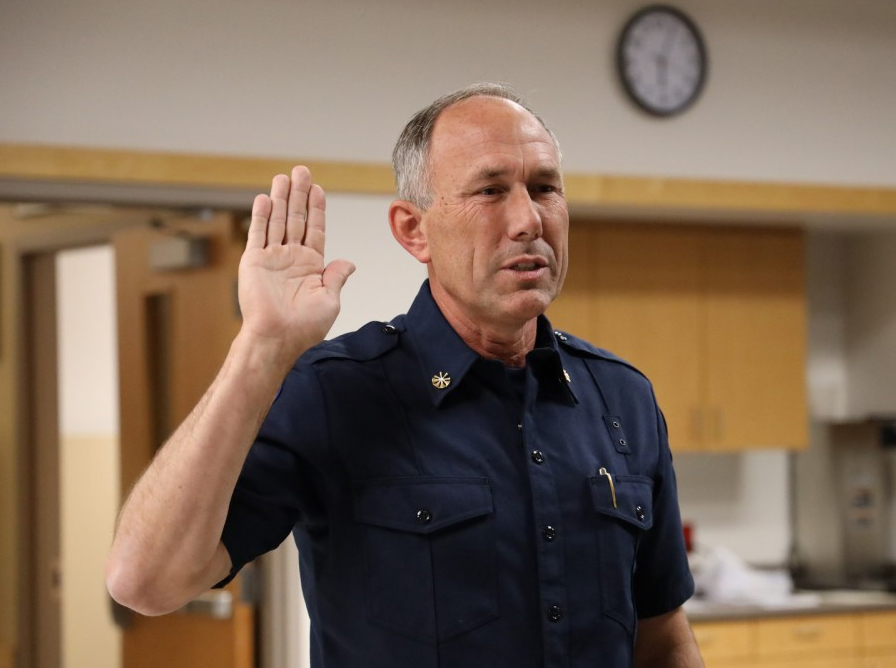 The board chose Vander Pol during a nationwide search that narrowed to three candidates from outside the district, officials said.
Vander Pol said he was drawn to the Marysville job after reading a notice that sought a candidate who would bring effective leadership, community engagement and "the desire to jump in."
The new chief said he has been warmly welcomed, and he is eager to hit the ground running.
"I was happy to see that there was already momentum in place," Vander Pol said. "There has been great excitement from everybody in the organization, from the firefighters to the chief officers and administrative personnel who are looking forward to growing a department that will better serve residents and visitors to the community."
He said his goal is to leave the organization sustainable for the long term with a solid core of leaders ready and eager to fill leadership positions, and to support firefighters, the district and customers to provide professional and compassionate service.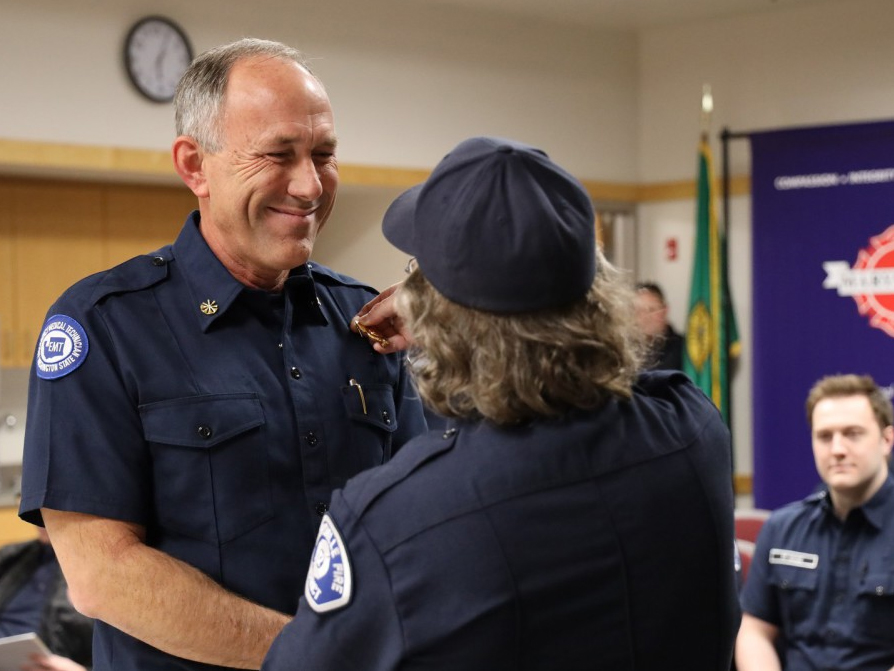 Vander Pol said he isn't intimidated being the first chief recruited from outside the department. 
"It's a tremendous amount of pressure, but we have a great support system in place right now to grow the organization," he said.
Vander Pol fills a vacancy left by previous chief Martin McFalls, a 34-year veteran who retired in June after being put on administrative leave a month earlier, under an agreement made by the fire board. Deputy Chief Darryl Neuhoff served as interim chief.
On the national level, Vander Pol has been involved with the research and curriculum development of modern fire behavior at Underwriters Laboratory as well as review of CPSE accreditation practices. He has also been a regional fire academy instructor at Palomar College in San Marcos, Calif. and led Community Emergency Response Team (CERT) training as a local co-founder.
His educational background includes Executive Fire Officer with the National Fire Academy in Emmitsburg, Md. He earned his master's degree in Public Administration from San Diego State University and Fire Science Administration degree from Cogswell College in Sunnyvale, Calif.
As a voter-approved Regional Fire Authority, the Marysville Fire District provides fire suppression and prevention, emergency medical response, technical rescue, hazmat, surface water technical rescue and other service to over 80,000 residents. The service area encompasses 56 square miles that include Marysville, Seven Lakes, Quil Ceda Village, a portion of the Tulalip Indian Reservation and parts of unincorporated Snohomish County.
The district's 147 employees are composed of mostly firefighters, including 32 trained paramedics and medical service officers, and administrative staff. In 2020, the district responded to 12,836 service calls, rising to 14,264 incident responses in 2021, an increase of about 10 percent.