Lynnwood Police asking residents to be on the lookout for organized crime
LYNNWOOD, Wash., March 16, 2023—In a public service announcement released today, the Lynnwood Police Department is asking residents to remain vigilant as an organized gang of thieves linked to a series of home burglaries in the region are now targeting Lynnwood residents. The suspects are linked to six burglaries in Lynnwood alone, since 2021. The gang is also linked to a series of other home burglaries throughout King County and Mukilteo.
The gang performs surveillance prior to their burglaries and typically burglarize their victims on Thursday, Friday, Saturday and Sunday between 5-9 p.m., the press release says. The suspects typically enter through a rear door or a second story window. They frequently use neighborhood trails or green belts behind homes, so extra lighting in those areas is recommended.
The suspects are described as male of dark complexion who wear dark clothing and masks.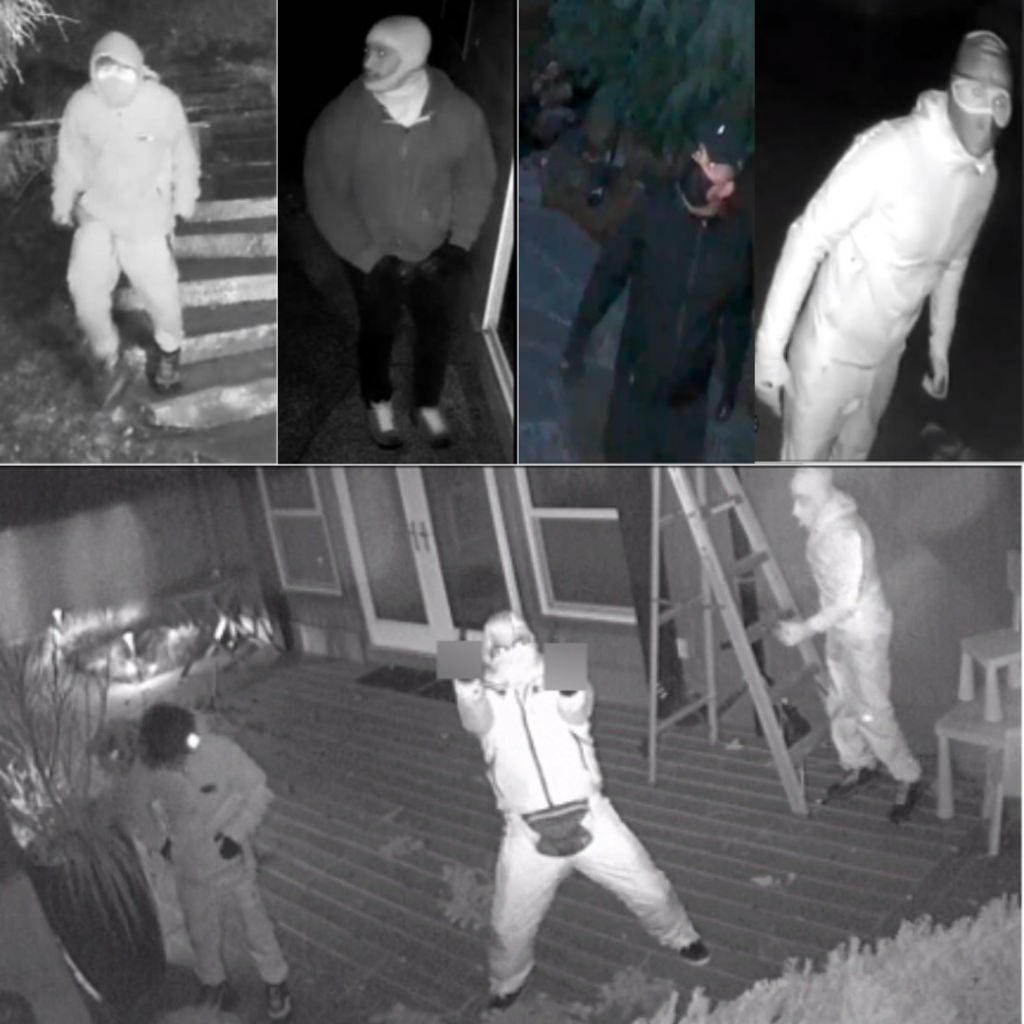 Items stolen have been jewelry, cash, and purses. The thieves typically rummage through the master bedroom/closet and look for safes leaving behind firearms and electronics.
"With this group in the area Lynnwood Police Department has committed increased patrols during the graveyard shift and will fully document and notify assigned detectives of any suspicious activity," LPD states.
The Lynnwood Police are asking residents to call 911 if you see any suspicious activity in your neighborhood.
Resident are reminded to lock doors and windows, secure valuables, and activate alarm systems. Keep lights on, consider timers or leaving lights on when away. This is a good opportunity to get to know your neighbor and/or start a neighborhood watch group.
The City of Lynnwood will be hosting another public safety forum from 6-7:30 p.m. on March 30 at Meadowdale Community Church that is located at 4900 168th St Southwest.
RELATED STORY: THIEVES HIT LYNNWOOD CAR DEALERSHIP TWICE IN JUST THREE MONTHS