Early childhood education provider celebrates new location in Lynnwood
LYNNWOOD, Wash., April 12, 2023—The Goddard School®, a nationally acclaimed early childhood education franchise, is opening its newest location in Lynnwood. The school, which will serve up to 200 local families seeking high-quality early childhood education, is slated to open in late Spring of 2024.
"We want to bring a quality school here to Lynnwood," Kalis Sathappan, co-owner of the upcoming Goddard School of Lynnwood, told the Lynnwood Times. "This is a play-based school, we serve from ages six weeks to six years. Goddard's curriculum is more like a year ahead than what other public schools are doing."
The Goddard School uses current, academically endorsed methods to ensure that children have fun while learning the skills they need for long-term success in school and in life.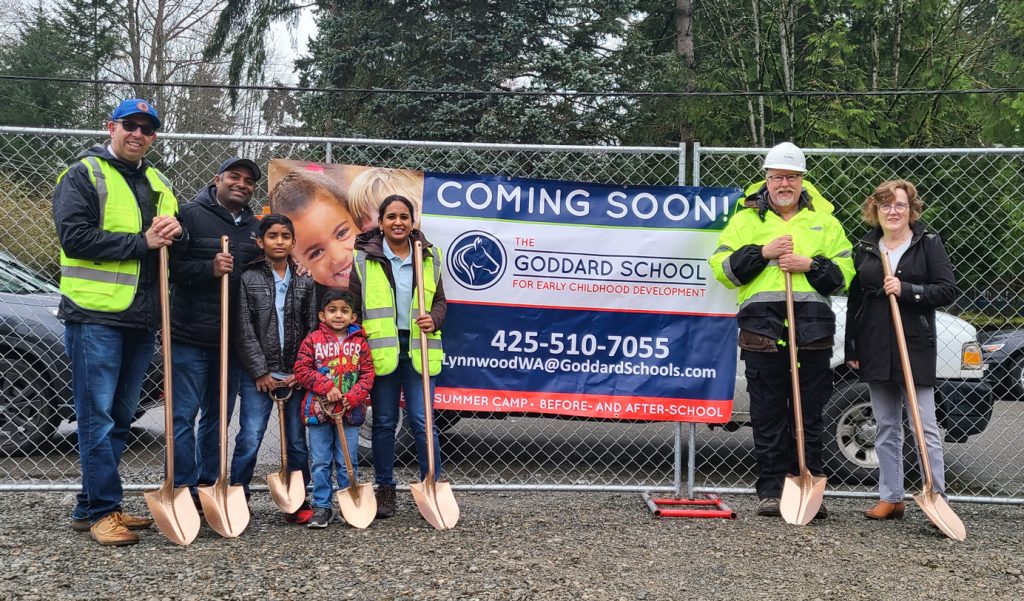 This will be Sathappan and his wife Maanu Muthu's second school and third business. They also own The Goddard School of Redmond and continuing in the tradition of providing the needs for the family, a pet care business called, The Dog Stop located in Bothell.
Having transitioned from the tech industry, both Sathappan and Muthu have a firm commitment that education for children starts from day one at Goddard.
"This is not a drop and leave experience," Sathappan said. "There is always some sort of education, some sort of learning going on."
"Our long term goal was to be entrepreneurs," Muthu told the Lynnwood Times. "There is a need here for doggy daycare and child care here in Washington. So, we started in Redmond with Redmond Goddard School. There are 150 kids there but this one is going to be a little bigger, about 200 kids. This location is going to be 12,000 square feet. We are really excited!"

The future site of The Goddard School of Lynnwood will be built on a 1.38-acre parcel located at 18802 55th Ave W in the center of Lynnwood just off Highway 99 and 188th Street. The ingle-story 12,000 square foot building will consist of 11 classrooms and a 1,500 square foot multi-purpose play room. The building structure will be in the center of the parcel to facilitate outdoor play and sports area.
The owners shared a huge appreciation to the City of Lynnwood and specifically its Development and Business Services Department for their professionalism and approach.
"This was one of the only pieces of land that I have sold where everybody in the City [specifically, permitting] showed up for the zoom meetings…like 10 or 12 people," Sharon Crane of Seattle Pacific Realty, Inc. told the Lynnwood Times. "That was preapplication and that was amazing!"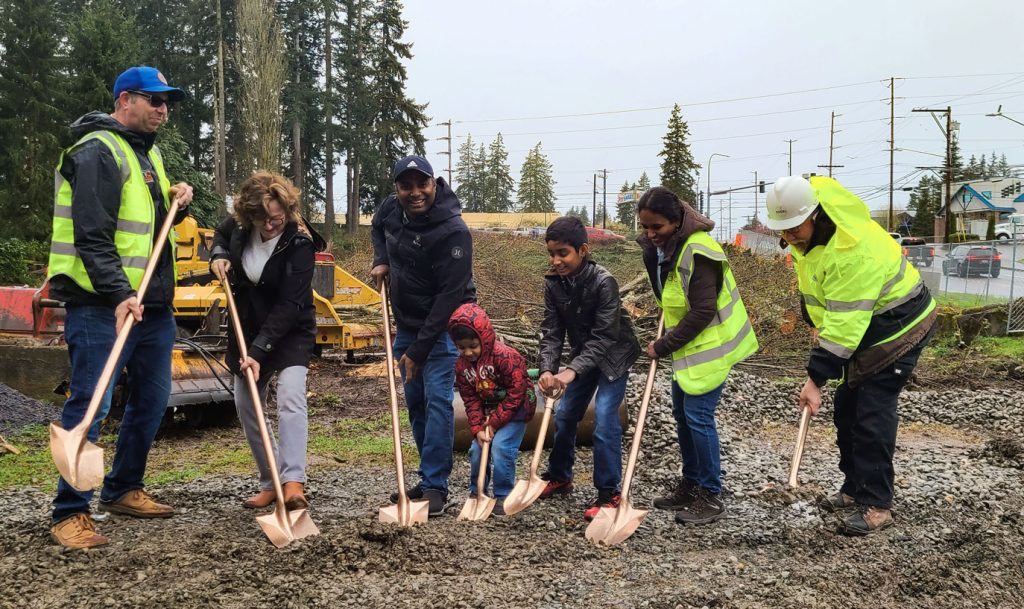 The project was met with two challenges – a potential wetland and zoning. After a study proved the property was not on a natural wetland, the City of Lynnwood's Development and Business Services Department working with Sharon, Sathappan, Muthu, and project engineer Andy Hinman with A Hinman Construction and Consulting, found a workaround to the zoning issue.
"The City allowed a planned use development as a workaround to the restriction of a 7,500 square foot building use," Hinman told the Lynnwood Times. "Everyone in permitting was absolutely fantastic!"
The site location is zoned neighborhood commercial, which typically encourages smaller multi-use businesses. The solution allowed for the 12,000 square foot single use site that will benefit the entire community.
"I feel like I know most of them. A special thanks to Charlie Palmer, Christopher Wright, Darlene Stokes, and John Tannerhill. They are all excellent to work with. You would get on the phone, and they would know about the project," Hinman said.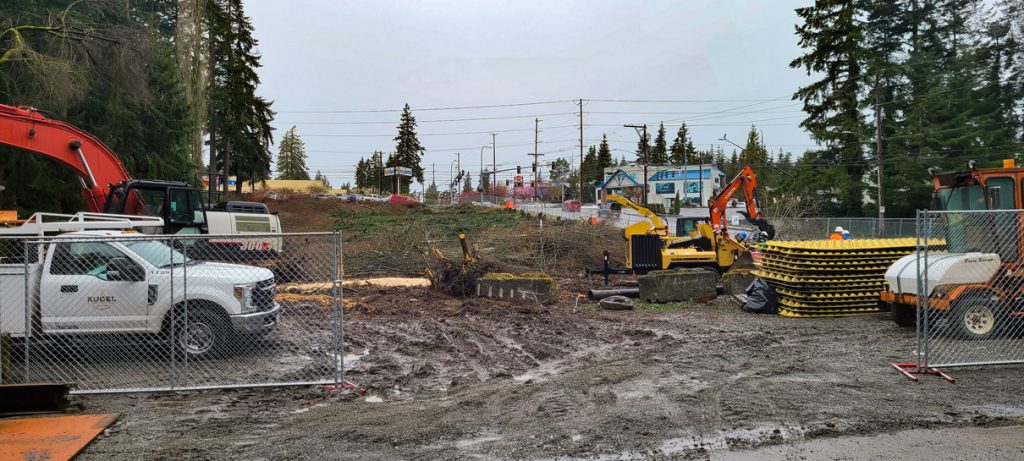 Bill Robison of Kugel Construction aims to have the building complete before Christmas.
"Since we started construction, they [The City of Lynnwood] have been very good meeting us out here so we understand their desires of keeping the site and street clean," Robison said. "They have been very good working with us on our plans and our approach. It has been excellent to work with them."
Goddard schools support the needs of families and helps ensure that children are known and appreciated for their individual talents and personalities. The Goddard School's F.L.EX.® Learning Program (Fun Learning Experience) helps children explore and discover their interests in a safe, nurturing environment. A team of acknowledged experts in various fields of early childhood education guides the course of study.
The Goddard School serves more than 75,000 students in 37 states and Washington, D.C. To learn more about The Goddard School, please visit GoddardSchool.com.