Monroe got bizarre at Oddmall: Emporium of the Weird
MONROE, Wash., May 2, 2023—Ghosthunters, taxidermists, eclectic artists, and gamers alike congregated at the Evergreen Fairgrounds on April 29 to April 30, for Oddmall: Emporium of the Weird in what may be Snohomish County's "bizarrest" bazaar.
A woman dressed like an M&M candy juggling toilet plungers ushered attendees into the show floor, lined with over 160 vendors selling carnivorous plants, ghost hunting tours, steampunk baby dolls, unique art, and adopt a fairy programs while "Captain Slinky," the event's host, enthusiastically voiced announcements over a loudspeaker.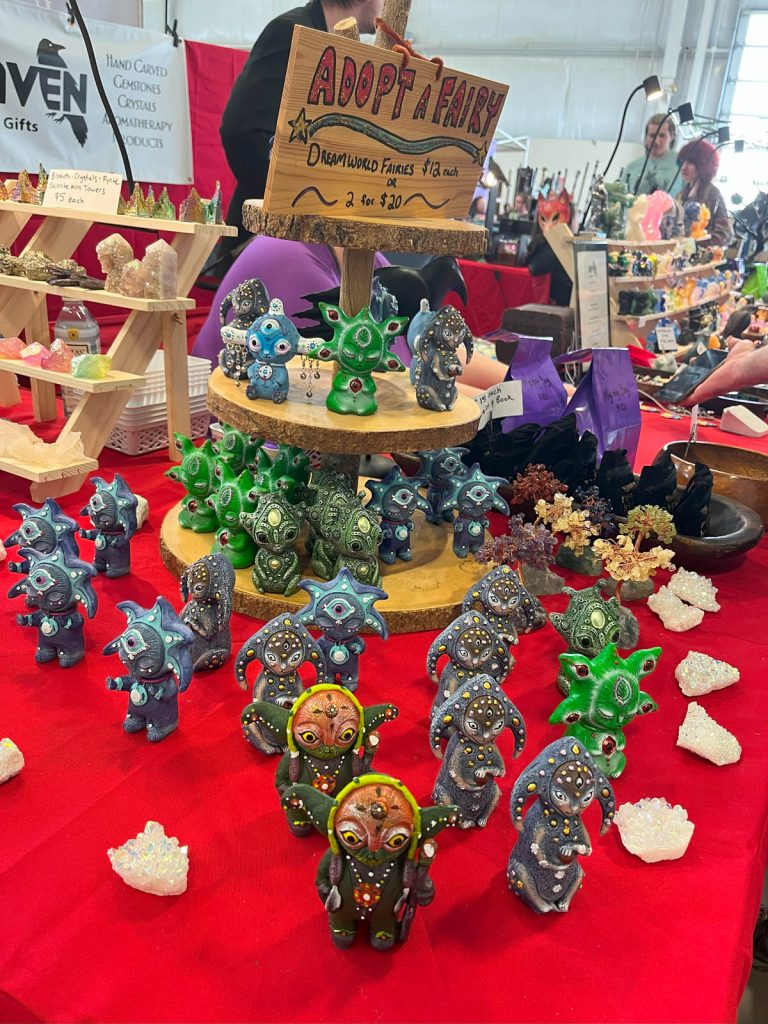 Local authors sold their books and in the back over 20 local game designers demonstrated their games and kick starters next to playable arcade games. One of these locally designed games is Dice Fights, a dice-rolling game published by Woodstock Games that involves two players "attacking," "defending against", and earning gold that can be used to upgrade their dice rolls. The project is currently being funded by Kickstarter and will be released, sometime in June, when its pledges have been fulfilled.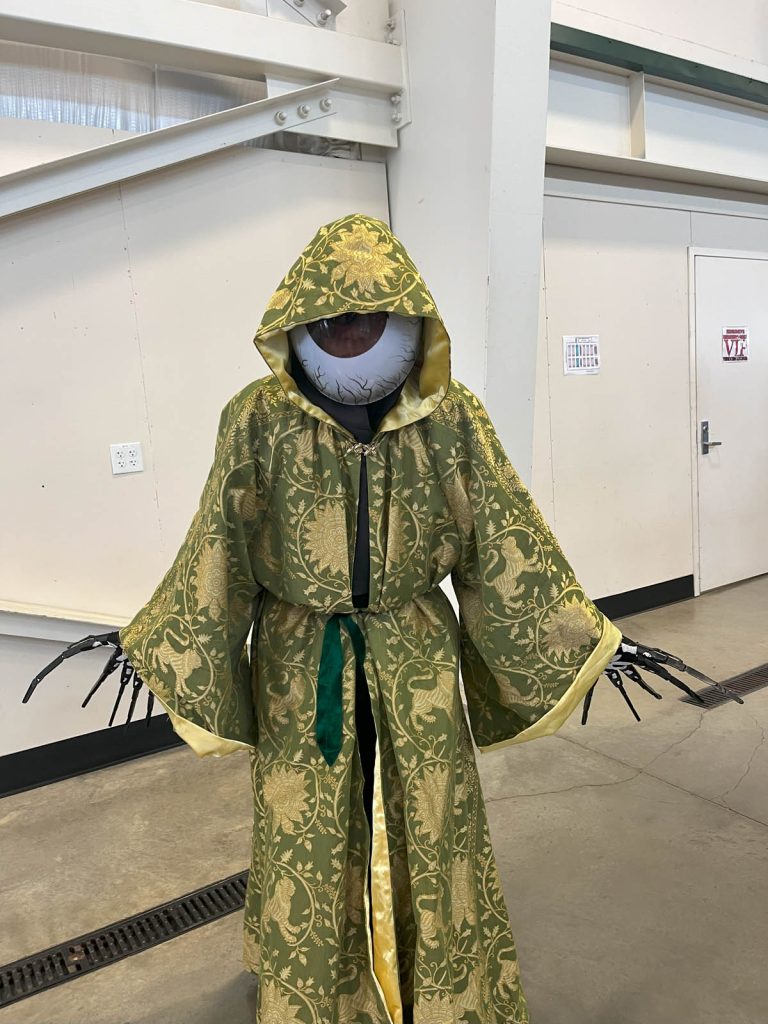 One of the many guests of honor this year was Jeff Davis, author of the popular travel book Weird Washington, which chronicles some of the state's "best kept secrets."
Oddmall advertises itself as a "celebration of the unusual" showcasing arts, crafts, and products that are untypical of what could be purchases at a local country craft fair – anything weird, freaky, bizarre, or just plain different. This includes jewelry, original art, prints, t-shirts, stuffed animals, clothing, games and toys, home decor, and just about anything else.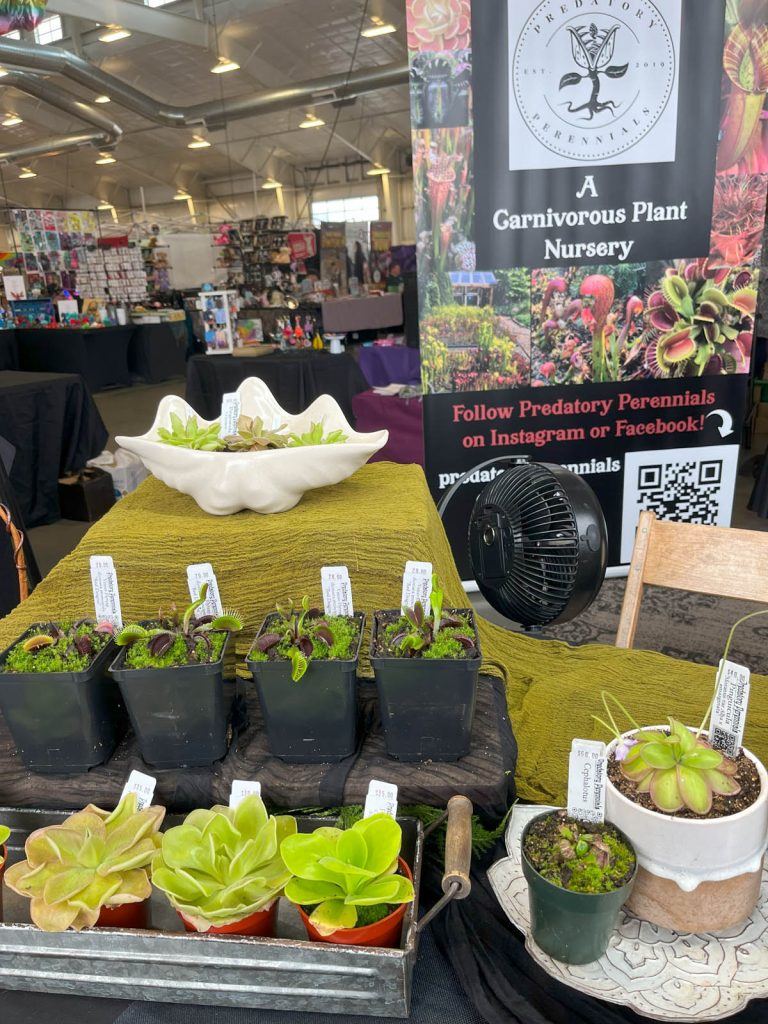 "If it's creative, unusual, and you made it, it's welcome at Oddmall (as long as it passes the jurying process)," its website states.
Oddmall was founded in Hudson, Ohio in May of 2009 by artist, author, and illustrator Andy Hopp, as a way for artists to showcase their art that didn't quite fit in at a normal craft show. To this day Ohio's Oddmall continues to run shows throughout Northern Ohio. Oddmall also recently participated in its first outdoor event in Ohio, the Kubb Championships, with a vast assortment of artists and are looking forward to the upcoming Oddmall: Emporium of the weird Backyard Bash outdoor vendor fair later this Summer.
Odmall's Monroe event was free to the public, including free parking, and featured also featured a wide variety of food trucks where attendees could curb their appetite while shopping for weird gifts.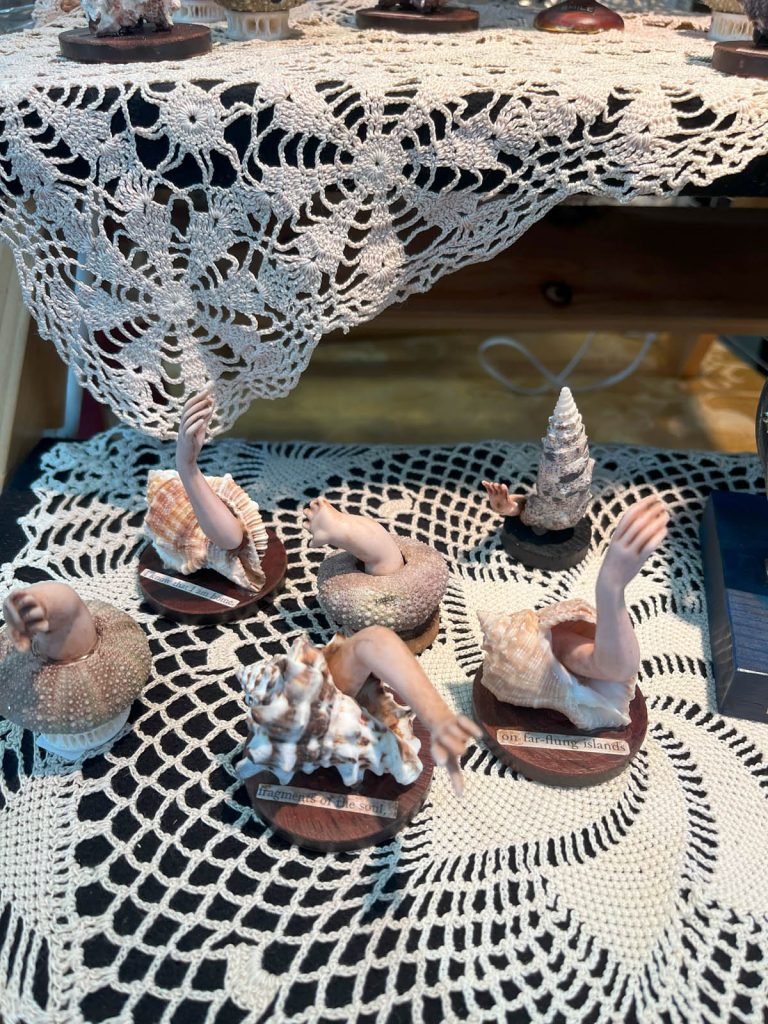 In case you missed last weekend's event, Oddmall and SnoCo Toy & Collectibles Show announced they will be teaming up this November 11 through 12 for, what they call, a "Super Show" featuring 275 vendors selling both strange and unique gifts and collectible toys. The event will also be held at the Evergreen Fairgrounds and be free to the public.