Kamiak Drama Department gets "Freaky" this Friday and Saturday
MUKILTEO, Wash., May 9, 2023—Kamiak High School is getting "freaky" this Friday, May 12, with their performance of Freaky Friday, based on the celebrated novel by Mary Rodgers and the hit Disney films.
Freaky Friday is a heartfelt, comedic, and unexpectedly emotional update on the American classic about an overworked mother and her teenage daughter magically swapping bodies for a single day. In so doing, the characters, Katherine and Ellie, come to appreciate each other's struggles, learn self-acceptance, and realize the immeasurable love and respect that bond a mother and daughter.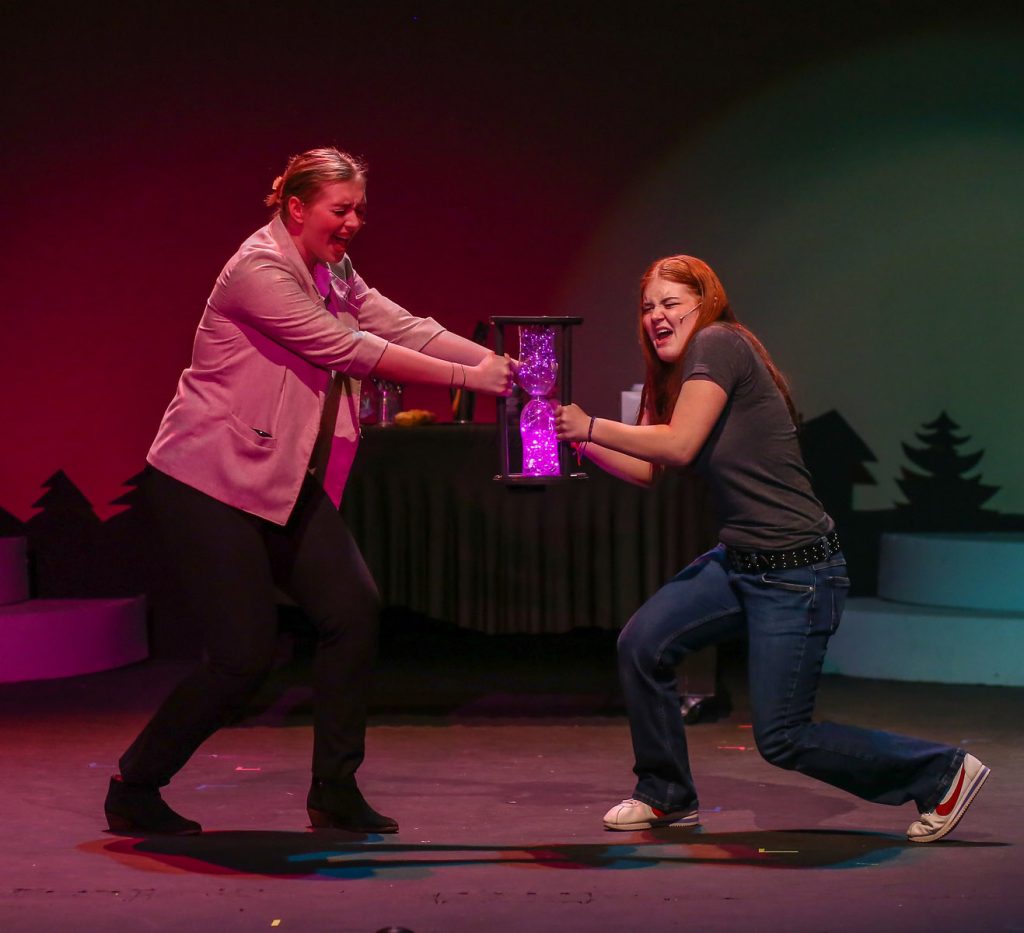 Director Bryan Sullivan, Kamiak Drama Instructor, picked Freaky Friday for its fun, fast-paced, high-energy over the summer last year. Auditions were held last December, and rehearsals began last February through their round of performance this month.
"We knew that we had an amazing cast that would fit this musical well, and that proved to be true," said Sullivan. "I think something Kamiak does really well is give voice and creative leeway to our students. We push them to be creative but we also push them to work hard and work hard, and whenever we do set those high expectations they meet it."
Sullivan has an undergraduate degree in theater arts and tried the "struggling actor thing" in Seattle, touring for a play he and a friend wrote before returning to school to receive a Master's in teaching.
"I really like working with students and being, for some of them, having this be their first time in theater and hoping to make that a positive thing, or a joyful thing, and something that builds community," Sullivan said.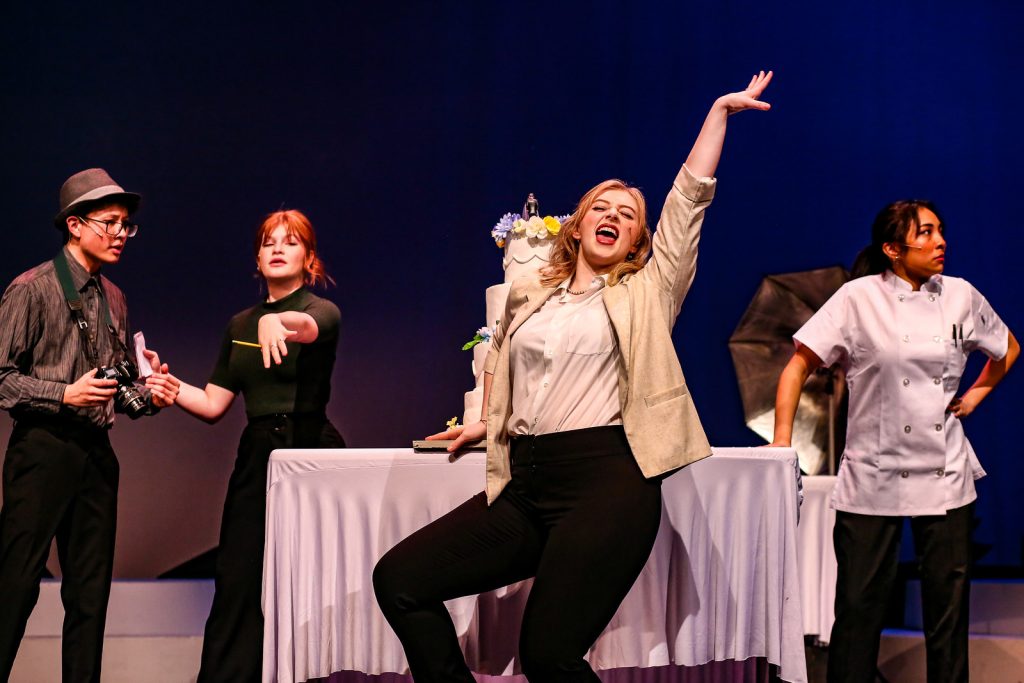 Ashley Morrison, Kamiak Senior, plays the part of Ellie, the mother in the story. She informed the Lynnwood Times the role was "easy" to fit into being a naturally "motherly" and "organized" person to begin with. However, when the bodies swap, she had to readjust her personality to the "out of control daughter" who she did not resonate with quite as much.
"Ellie is a really quirky character and unlike anything I've ever had to play before, so I really had to let go, and not be quite as tight in order to be silly and funny. I really had to let my guard down and be fun with it," said Morrison.
Morrison has been in Kamiak's theater program since Freshman year. She plans to continue studying performing arts, namely music, next year when she attends college.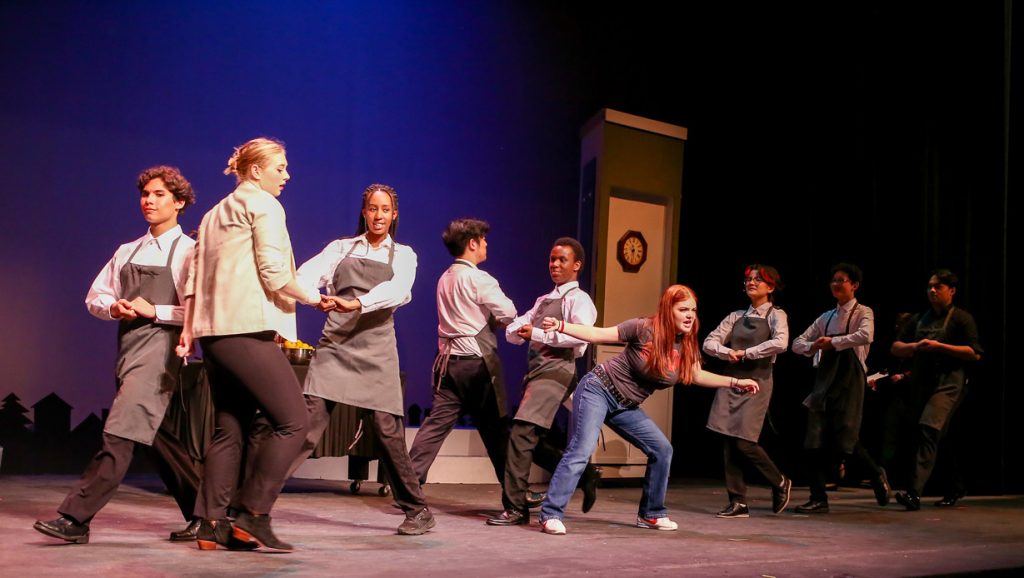 Kamiak freshman Everest Tanalepy, one of the production's dancers, has been in theater most of her life. In preparation for her part, she read the original book, watched all of the movies, and listened to the music "a ton of times", she said, "to get the vibe of the characters."
"It's super important to me to understand the shows that I'm in," said Tanalepy. "The music is very unique, which makes it a little difficult to learn at first…but I think we overcame it a lot and I would go through every single challenge again to have that experience."
Parish Martin, also in his Freshman year, is one of the casts' ensemble, found his dramatic interest during Drama Fest – a festival of student-directed plays at the beginning of the year – where he was cast as a lead role.
"It really interests me and now I'm looking to pursue it," said Martin who added he plans on continuing his love for dramatic arts after high school.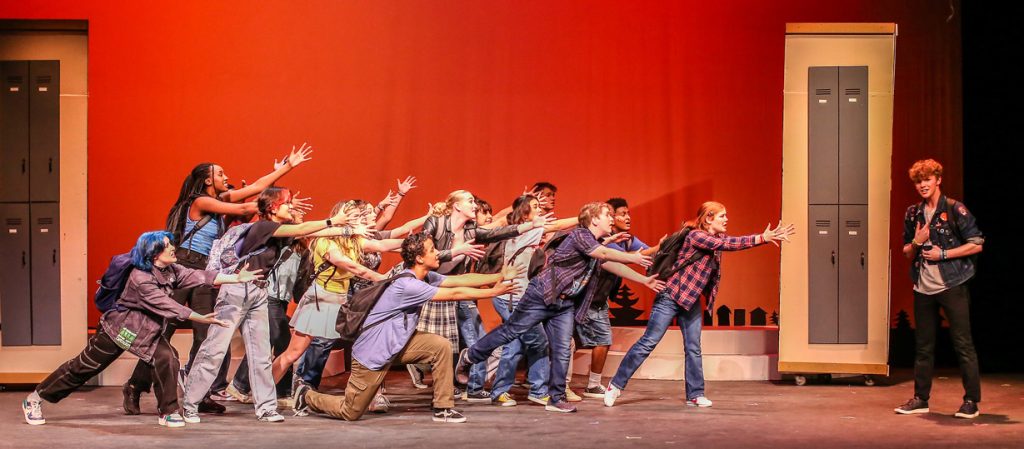 As one of the only ensemble members who is not a member of the school's Choir program, Martin said one of his biggest challenges was learning how to read the music but he quickly picked up. His interest in drama first sparked during COVID when he was spending most of his days in front of a computer. As a naturally social person, he wanted to join an activity where he could be the most social person he could. That, to him, was the school's drama program.
"My favorite part [of this show] is we have these songs that blend in and out of scenes. There's big chunks of this show that go together so smoothly and interestingly – where we're jumping locations, we're in the middle of a song, seeing people see a different part of the story, zooming in on different characters while still having this musical and dance," said Bryan Sullivan. "But it's so fun to see it all come together to tell a story in an interesting way."
Kamiak's production of Freaky Friday runs this Friday and Saturday, May 12, at 7 p.m. with an additional 2 p.m. matinee performance on Saturday, May 13. Tickets are $10 for students and seniors, and $15 General Admission.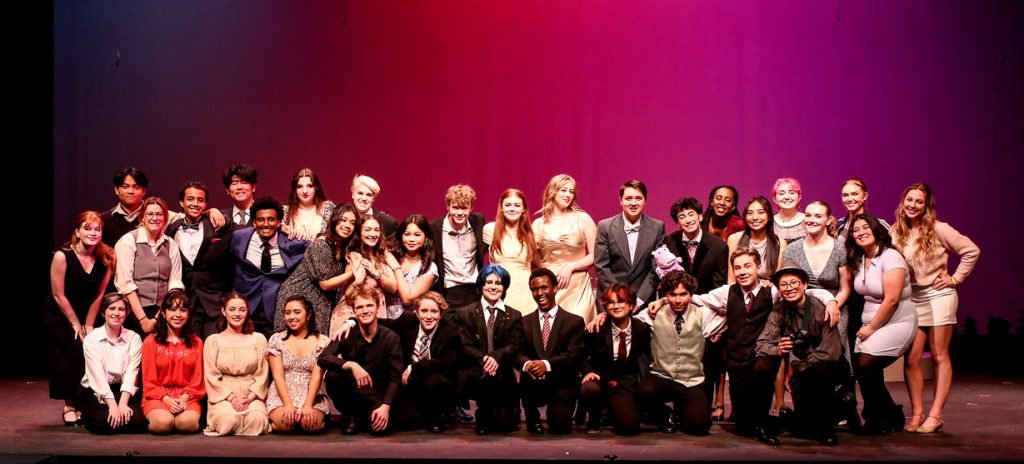 For more information, please email Theatre Director Bryan Sullivan at sullivanbp@mukilteo.wednet.edu. To view other performing arts programs, click here.