Inslee signs bill making Suciasaurus rex Washington's official dinosaur
OLYMPIA, Wash., May 14, 2023—Governor Jay Inslee signs into law on May 4, the "Suciasaurus rex" as the official dinosaur of Washington state joining Washington, D.C., and other 14 states that have designated state dinosaur laws.
House Bill 1020, introduced by Representatives Melanie Morgan (D-Parkland) with co-sponsors Lisa Callan (D-Issaquah) and Cindy Ryu (D-Lynnwood) establishes a fossil nicknamed "Suciasaurus rex" as Washington state's official dinosaur.
"The students in my district deserve to have their voices heard in government and, today, those voices were heard loud and clear. Designating the Suciasaurus rex the state dinosaur has always been about civic engagement for our youth and their government. It is about giving them the opportunity to share their views and help shape the state they live in. Passing their Dino-mite bill shows that we value their opinions and their contributions to our communities," said Morgan.
Designating Suciasaurus Rex as the state dinosaur was an effort launched by fourth-grade students in Ms. Cole's class at Elmhurst Elementary in the Franklin Pierce School District in Parkland back in 2019 when they approached Morgan about sponsoring a bill.
The fossil was discovered in 2012 on Sucia Island in San Juan County. It is the first dinosaur fossil to be found in Washington. The bone is about 17-inches long and part of a dinosaur's femur. It is estimated to be about 80 million years old. Scientists compared the femur to a Daspletosaurus, which is a type of tyrannosaurid, or theropod.

Some scientists believe the Suciasaurus rex lived somewhere between Baja California, Mexico, and northern California, and its fossil traveled to Washington along with a portion of the western edge of North America that was displaced to British Columbia in the Late Cretaceous period, but the fossil's exact location of origin remains a mystery.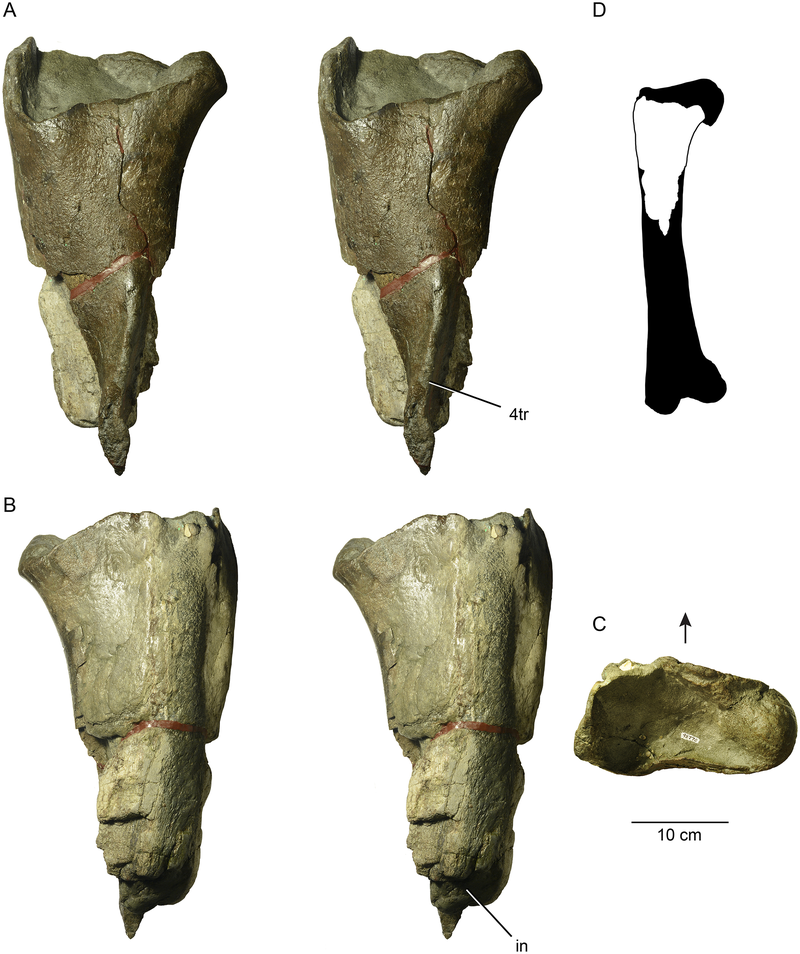 The bill was introduced in 2020 and 2021, but never cleared the Senate. With an 87-9 vote, HB 1020 passed the House floor for a third time on Monday, April 17, and after years of attempts, passed the Senate with a vote of 39 yeas and 10 nays.