Annual POWWOW returns to Edmonds College on Mother's Day
LYNWOOD, Wash., May 15, 2023—Edmonds College hosted its 37th annual Powwow on Mother's Day, May 14, with vendors, dancers, and drummers of all ages participating in spirited celebrations of culture.
In addition to Edmonds college, this year's powwow was hosted in partnership with campus and community groups that provided the opportunity mentorship between college and K-12 students. Classes included Indigenous Mindfulness/Meditation, Health and Wellness, and a Powwow crash course taught by members of the Diné Nation, among an array of other workshops held from 11 a.m. until 2:30 p.m. when performances began.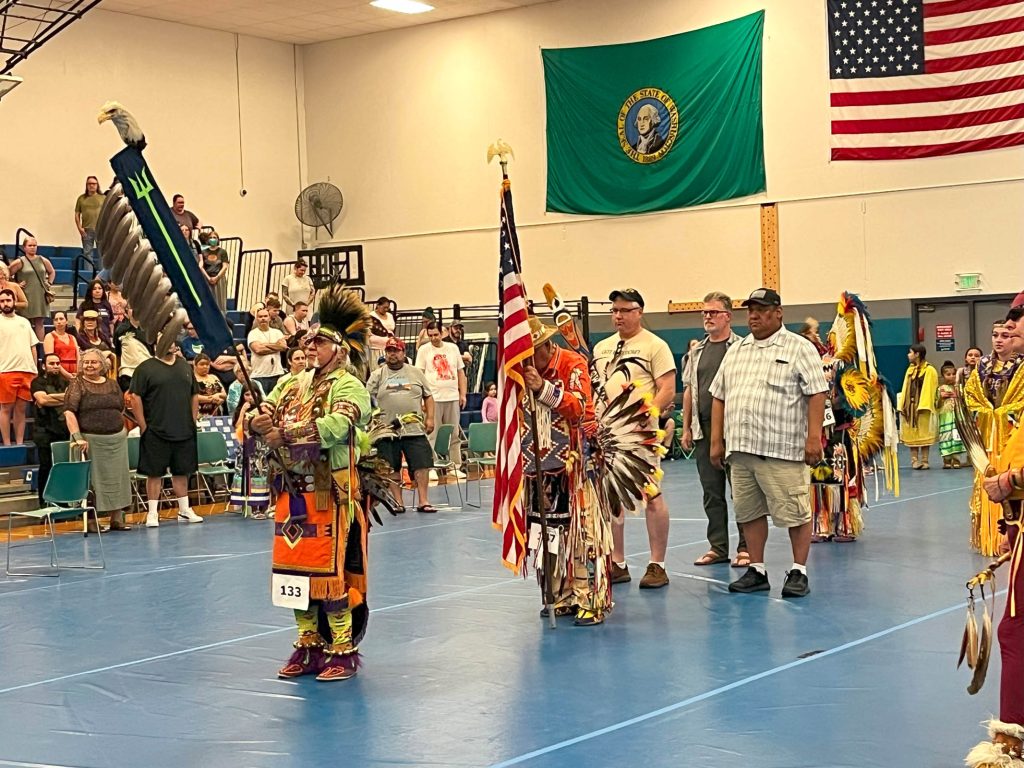 To close out the evening, the spotlight Grand Entry event honored Veterans with a special recognition for mothers in the community around 5 p.m.
Like previous years, the event was organized by the Edmonds College Powwow Committee to educate the public on Native culture, recognizing not just one, but all 29 federally recognized tribes throughout the state of Washington.
"It's been a really hard, and interesting few years since COVID," said Committee Chair, Lia Andrews. "This year we've had the pleasure of partnering with Edmonds School District and I'm very thankful that we have been able to. Through that partnership we were really able to start getting back to normal."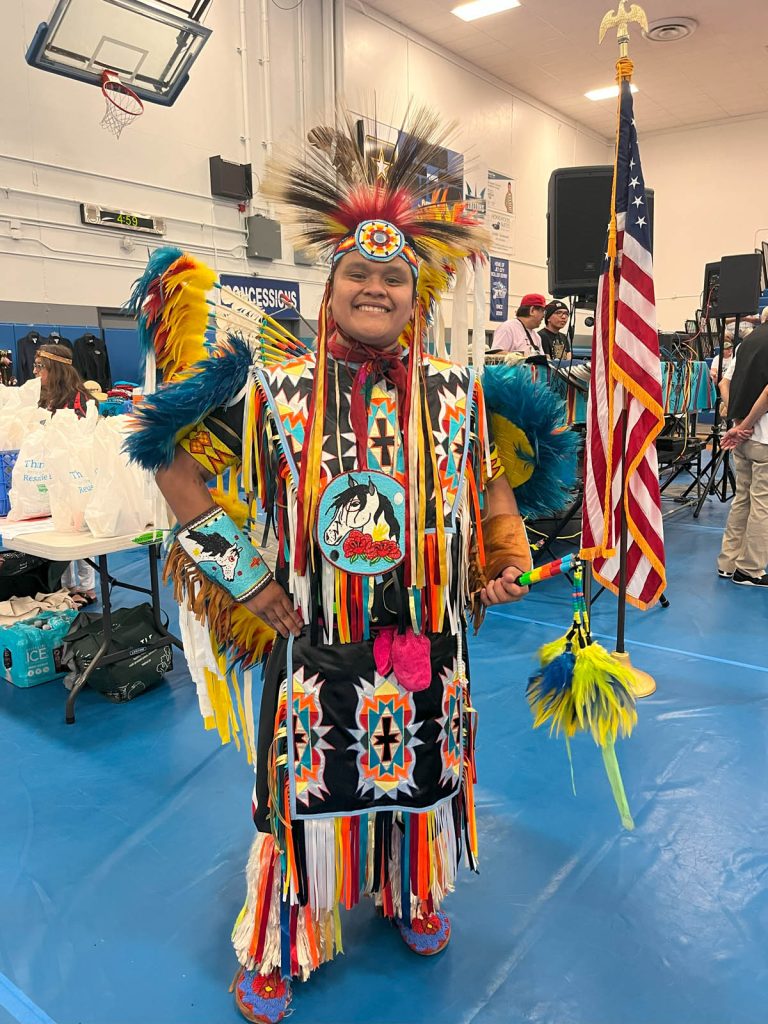 Andrews shared with the Lynnwood Times she was pleased to see a "more robust turnout than last year", which still commenced despite a heavy rainstorm. Since the annual event continued after 2020 attendance hasn't returned to pre-COVID numbers, Andrews continued, but has been steadily growing with every year.
A common misconception about Powwows, according to Andrews, is that they're exclusive to Native people. "People think i's a closed practice and only Native people go to it—it's for everyone. We want everyone to come. We want everyone to learn," she says.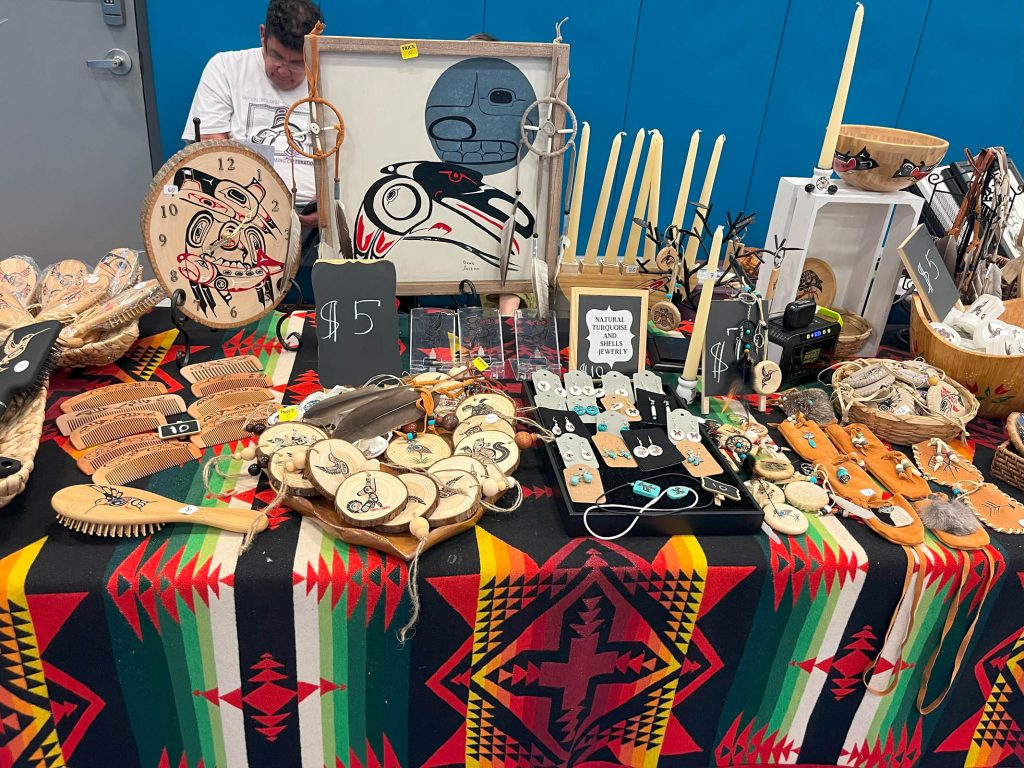 Chantelle Wallace, Service Learning Coordinator with the Edmonds School District, said the pandemic affected more than just turnout, as it relates to the annual Powwow, with volunteerism at a noticeable low and unparalleled staffing shortages within the Edmonds School District. Despite these challenges, the hot weather in a non-air-conditioned gymnasium, and the event falling on Mother's Day, Wallace shared she was pleased with the attendance adding numbers were "small but mighty."
"People are stretched thin and [don't] have a lot of time leftover to give to other things," said Wallace. "As a state employee I can't allocate my own duties – for what we do for my normal job here – only goes so far in order to cover an event like this."
Wallace added there will always be roadblocks when placing a cultural event, such as the powwow, in an institution like the Edmonds School District. The Office of Diversity, Equity, and Inclusion deserved special praise in supporting the event, Wallace said, as was the Edmonds Foundation and the Veteran's Center.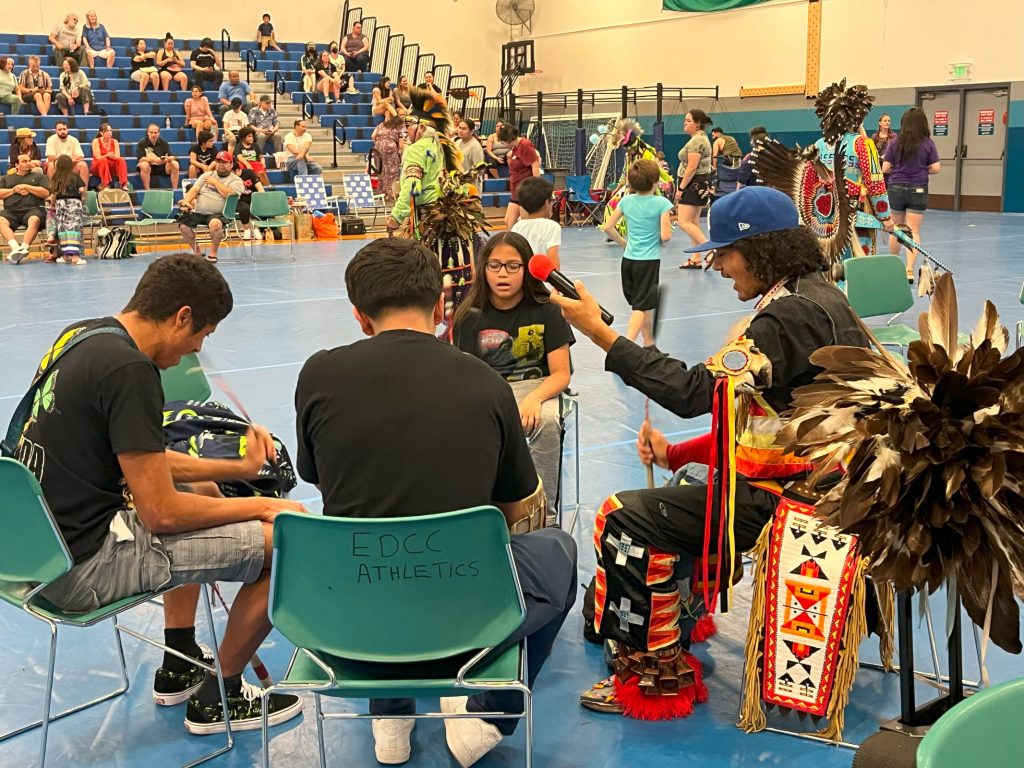 During Sunday's Grand Entry Powwow, participants competed in traditional drumming and dancing events. One of the non-competitive, social dance categories that highlighted the welcoming nature of the Powwow was the all-tribes circle dance, where the emcee welcomed anyone and everyone to join in and dance as one, regardless of whether dancers wore traditional regalia.
The winners of the competition, selected by a panel of Elders, were awarded payouts from the college's tribal grant. The prize money amount was determined by the number of participants in each event category.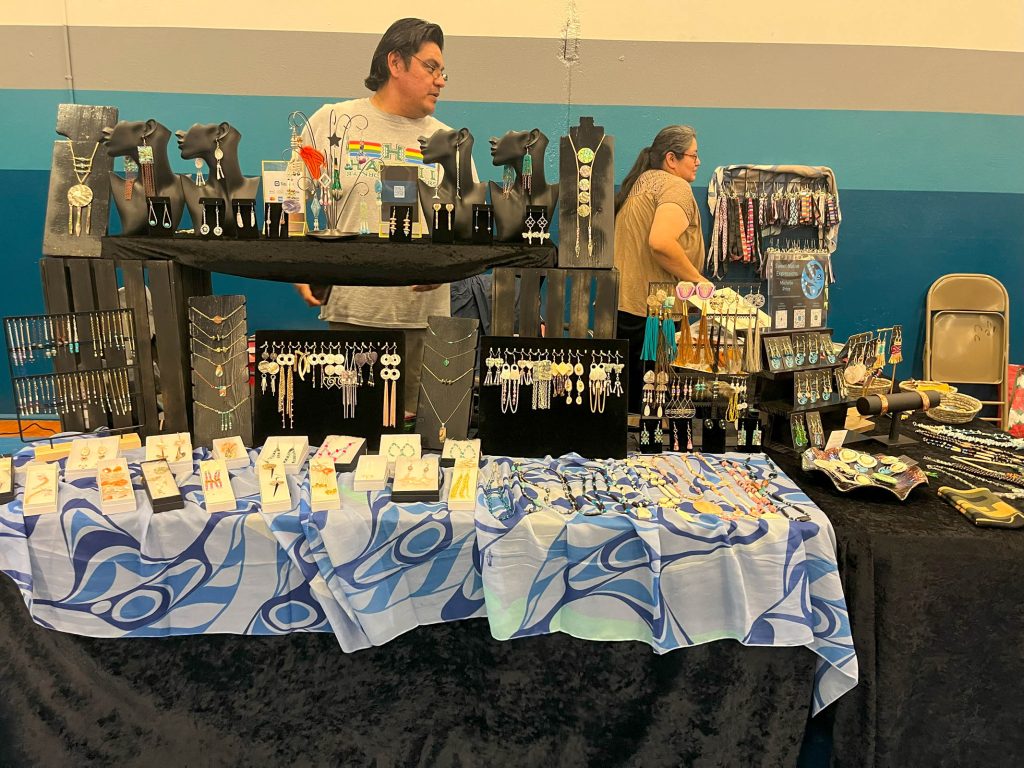 Several vendors selling food, dream catchers, jewelry, and more also turned out for Sunday's event.
The event was funded primarily through grants written by various tribes and the Edmonds School District.