Lynnwood's AA+ Bond rating and why it is important
LYNNWOOD, Wash., May 15, 2023—On April 18, 2023, Standard and Poor's Global Ratings (S&P), the world's leading provider of independent credit ratings, assigned its 'AA+' long-term rating with a stable outlook to the City of Lynnwood's 2023 limited-tax general obligation (LTGO) refunding bonds. The only rating higher is 'AAA' which few municipalities have ever achieved.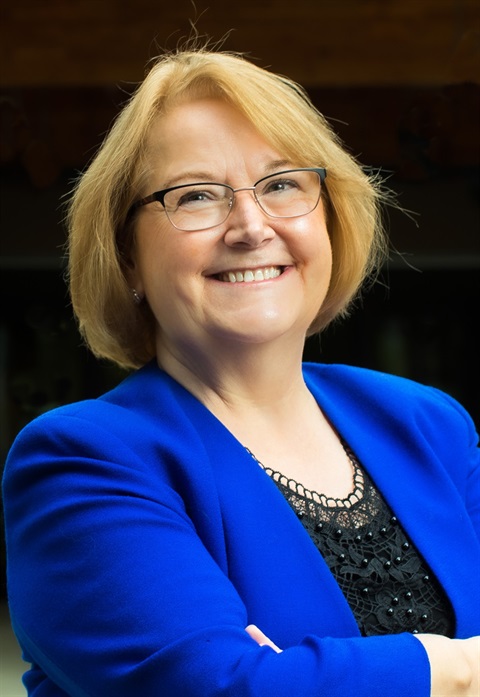 "Continuing to maintain our AA+ bond rating is the result of the City of Lynnwood's ongoing commitment to ensuring financial stability and economic success in accordance with our strategic plan, which we will continue to adhere to as we grow to maintain this very high level of creditworthiness," Mayor Christine Frizzell stated in a May 9 press release.
The bonds are being issued to achieve interest savings by refunding the City's 2012 LTGO bonds that financed the construction of Lynnwood's Recreation Center.
S&P indicated that the following factors were taken into consideration in developing the City's rating:
A growing economic base supported by the City's position as a destination retail center north of Seattle with local incomes around the national average;
Strong financial profile, with robust reserves and a history of stable operating results, including an operating surplus in fiscal 2022;
Strong financial policies and practices, including regular budget monitoring, long-term planning, and formalized policies for investments, debt management and reserves; and
Manageable fixed-cost profile, with no plans for additional debt.
According to the 2022 Lynnwood Audit Report performed by the Office of the Washington State Auditor, it noted that on May 26, 2021, Standard & Poor's (S&P) assigned its 'AA+' Rating to the city's 2021 LTGO bonds and affirmed the 'AA+' long-term rating on the City's outstanding bonds.
"The 'AA+' Bond Rating, which is an extraordinary achievement for the City, is a positive reflection of the City's effectiveness in managing its financial resources during one of the most difficult economic times in several generations," the Washington State Auditor's report read.
The AAA Bond Rating and How Mayors Help Cities Earn It
When it comes to credit rating agencies, each one uses different rating metrics. For Standard and Poor's, also known as S&P Global, AAA is the highest rating they give, with a single C being the lowest. The 'AA+' rating is something to write home about then, as it indicates an extremely strong creditworthiness of a city.
Charlie Francis, a 45-year veteran of government finance, experienced finance director, and former CFO, noted five different ways of improving and maintaining bond ratings in an article published to governing.com. In addition to consistently monitoring the vital signs of a city's economic health, Francis stresses the importance of trust and transparency.
"Build a relationship with your rating agency," he says. While this might sound like a directive to schmooze the people at S&P Global, Francis is actually suggesting that government officials "keep an ongoing dialogue with them and share stories of what your government is doing to proactively manage issues. Share policies and keep them informed of what is happening and how it is being addressed."
"Transparency," continues Francis, "solid management practices, accountability, and leadership all influence ratings and can be improved continually." And that seems to be the basis of all of Francis's advice — build relationships with the rating agencies and earn their trust, not to mention know all the answers to each question posed by municipalbonds.com from five paragraphs earlier.
Understanding Bonds and Bond Ratings
To understand the rating, one first needs to understand bonds. In her Forbes article titled "What is A Bond?," E. Napoletano, a former registered financial advisor, defines bonds as "investment securities where an investor lends money to a company or a government for a set period of time, in exchange for regular interest payments."
"Once the bond reaches maturity," Napoletano continues, "the bond issuer returns the investor's money."
A city like Lynnwood uses municipal bonds, in particular. Such bonds help to fund city projects like building new schools, highways, and the upcoming Community Justice Center.
Assessing the credit risk of a city is a lengthier and more in-depth process than it sounds, though. Agencies like Standard and Poor's analyze a wide range of variables. According to municipalbonds.com, agencies "take into account all of the economic characteristics of the issuer and the bond issue to assign a rating."
The site continues, saying that agencies "evaluate the economic well-being of the area: what is the Median income, how concentrated is community's dependence on certain employers or industries, what is the diversity of the tax base, what is the rate of population growth, is the population younger or older, are tax revenues going up or down, why are revenues going up or down, what are the tax rates and can they be increased without decreasing revenues, is the economic area undergoing challenges, how affluent is the community, city, or state, etc? How safe are the revenues of the issuer if it is a revenue bond?"
Essentially, the bond ratings of a city reflect the city's overall economic health and how well investors can trust it to pay back the money loaned via bonds.
As local governments must monitor different variables over a long period of time while also maintaining transparency to earn trust from rating agencies, it stands to reason that this is no small task. Earning a 'AA+' rating, then, is not a feat that should be taken for granted which Mayor Frizzell and the city of Lynnwood should be proud.
To read Francis's complete list of tips to improve bond ratings, visit governing.com. To learn more about how Rating Agencies operate, visit municipalbonds.com.