Lynnwood Police seize loaded firearm in failed shoplifting attempt
LYNNWOOD, Wash., May 29, 2023—Lynnwood Police seize firearm from a shoplifting suspect on Sunday afternoon after a brief foot chase ending at the Nordstroms Rack near Alderwood Mall Parkway and 196th Street SW.
At approximately 4:50 p.m., Sunday, May 28, dispatch received a theft call from Dick's Sporting Goods alleging a male suspect left the store without paying for three pairs of shoes and a handful of clothes. Within 2 minutes of the call, Lynnwood Police arrived and located the subject who had got into a red KIA Optima and appeared to be trying to "hot wire" the vehicle.
After the officer confirmed the red KIA Optima was stolen out of King County, it was blocked by the patrol car to prevent it from leaving.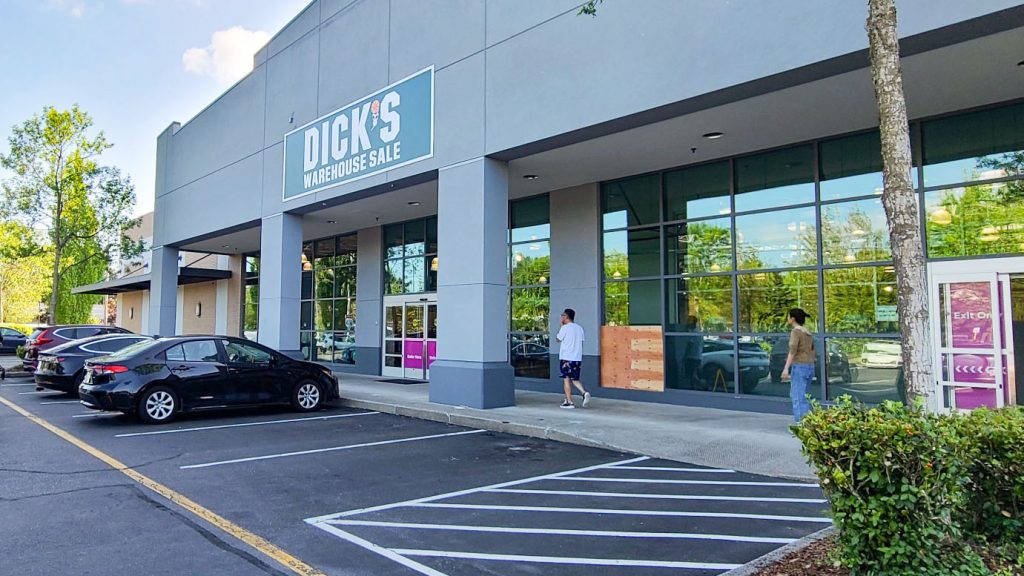 In his attempt to flee from law enforcement, the subject rammed into the patrol car several times and smashed into the front of Dick's Sporting Goods. The subject then got out of the red KIA Optima and ran to the back side of the building towards Nordstrom Rack where officers made contact and arrested him.
While searching the stolen KIA, Lynnwood Police located a loaded firearm, under the driver's seat, which has been taken into evidence.
Dane Hamilton Ihde, alleged suspect is facing multiple felony charges including possession of a stolen vehicle – Class B, unlawful possession of a firearm – Class B, assault 2 of police officer with a weapon – Class B, unlawful machine gun short-barrel short gun-rifle including parts and assembly – Class C, two counts of hit and run attended vehicle with property damage – Gross Misdemeanor, obstructing law enforcement – Gross Misdemeanor, and Theft 3/Shoplifting – Gross Misdemeanor.
Ihde is expected to appear in Everett District Court on Tuesday, May 30, and is facing up to 10 years in prison if convicted.