Fathers of Snohomish County
Originally posted June 20, 2021
Every June around the United States, we take one Sunday each year to honor and celebrate the men who have helped bring us into this world and/or the men who raised us: Father's Day. Snohomish County is full of examples of the rise of the new and changing role of fatherhood. The Lynnwood Times took a moment to share some of the experiences and examples by Snohomish County fathers in the 21st century.
Decades past, it was a simple enough affair where our fathers would get an extra helping of being treated like the king of his castle, complete with a decent sized breakfast, time to enjoy whatever big game might be on the television, and a really nice tie to wear to work.
A simpler time, where the role of father as breadwinner and protector of the family was culturally expected and was free from much sense of variation.
Times, however, have changed dramatically over the years, offering if nothing else, an enormous variety of father's presents ranging from craft beer of the month to handmade ceramics (or 3D printed tchotchkes) and even lists in any internet browser search for literally hundreds of new and unique ideas for Father's Day presents, so perhaps the time of the "bad tie" joke has finally gone away.
And not just that, of course, but the role of fatherhood has been expanded. The once traditional responsibilities have shifted between parents, as well.
From caring for children, taking care of the home to earning the money or running their business, the expectation of what exactly a father does as a father is no longer as clear-cut and role-specific as it once was. But where some might see this as an unnecessary complexity, many parents see as an opportunity to flexibly share the responsibilities in order to adapt to a changing world.
From drawing strongly from our cultural experiences and looking to the new opportunities afforded by cultural evolution and new industry and technology, it is worth celebrating the lives of these Snohomish County men as well as all our fathers who have put in the time and effort to be the best they could be in the raising of their children.
Mario Pimienta, Mazatlan Restaurant, Owner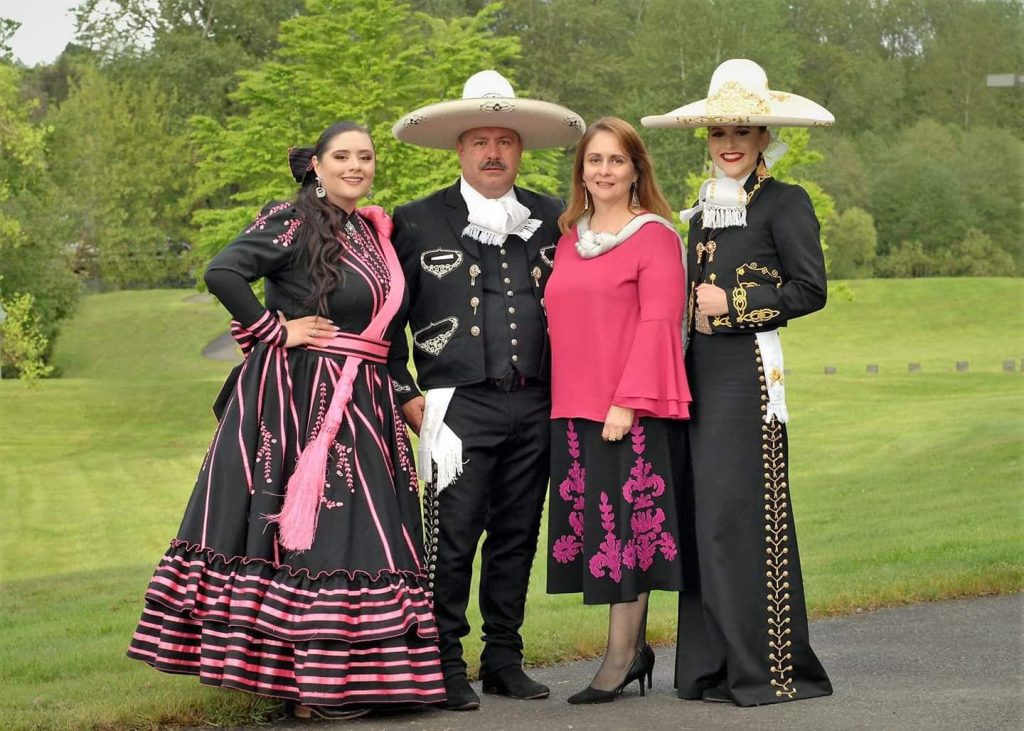 Ask most fathers their greatest goal with parenthood and they'll say it is to give their children the opportunities for a life they didn't have at their age. For people around the world, the United States of America has become synonymous with those kinds of opportunities, which is why for generations many people have immigrated to this land in search of those very chances to improve the lives of each generation to come.
Mario Pimienta came to the United States from the state of Jalisco in Mexico at the age of 19 to do just that.
He found work as a dishwasher and, through learning and drive, by the time he was 35 years old he was running the restaurant, Mazatlan, itself. Being a business owner in his community is not just a point of pride but a responsibility he takes very seriously, working hard to keep the traditions and culture from the land of his birth and youth alive in the lives of his family and new home.
For the past ten years, he has leveraged on his community leadership to work with non-profits to improve the area but has also reached back to Jalisco to help build medical clinics and special needs education centers. And taking this responsibility personally has been a mindset he has passed on to his two daughters Sara and Paula, who, along with his wife Sandra, serve as leaders and ambassadors at the local and international level.
Along with raising their children to be bilingual, Mario has worked hard to keep the traditions from his youth alive and well in his free time. One of his favorite pastimes is through charrería, a historical form of horse riding and rodeo traditional to Mexico which came from Spain in the 16th century.
Above all, fatherhood has been one of the elements of Pimienta's life that has brought him the greatest rewards.
Even when his work or hobbies require long periods of travel, he has even used those times to keep the open lines of communication between him and his children. And thanks to having placed communication as a priority, he feels that the love and understanding in his family has always thrived as a result: a lesson he gained from his own father and one he uses as a measure for his own personal success.
Greg Urban, South County Fire Commissioner and President of the Edmonds Chamber of Commerce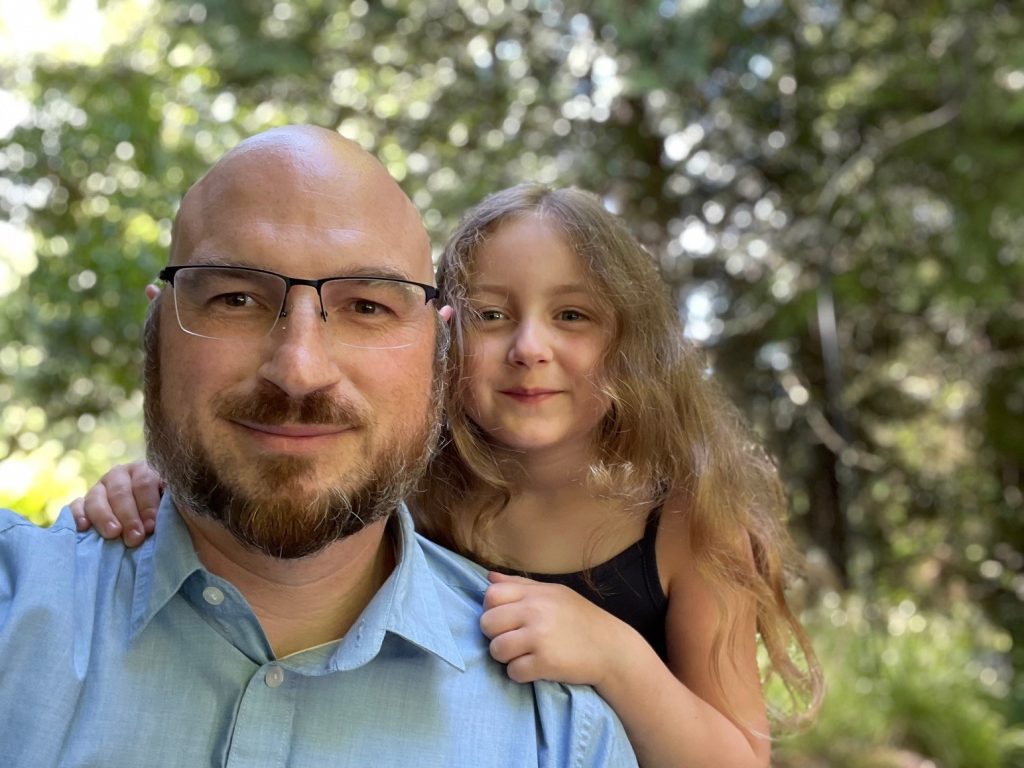 The nuclear family of the 1950s-1990s established a common sight: at the end of every day, a work-weary father would return home, there to be greeted with the evening meal shared with the family. It may not have been everyone's experience, but it was shared and syndicated on the television and on screen, establishing what often was a dramatized expectation of what families could be like.
And for those who experienced that sort of daily family time, it did set the standard for many young men who grew up in that time. This expectation developed into many young men seeking out structured professional lives of providing for their families, creating the challenges of balancing the responsibilities of both providing the financial needs as well as the emotional needs for their children. This is a what Greg Urban has placed among his highest priorities.
As the South County Fire Commissioner (elected in 2019) and President of the Edmonds Chamber of Commerce since 2014, Urban knows all too well the importance of living up to his professional obligations as well as the effort and attention necessary to be a full-time father of his five year old daughter.
His relationship with his own father demonstrated the urgency of spending the kind of quality time with his own child, but also in providing the kind of care and support to help her grow and develop into what he hopes will be a life full of confident self-sufficiency.
"Treating kids like they can't do anything stunts them," Urban said. "You have to give them opportunities to grow into the things they're capable of doing."
Although his roles have kept him busy through the local, economic and organizational challenges from Covid-19, he has been fortunate enough in his positions to be able to adjust his work when family emergencies arise. Any parent is all too familiar with the tendency of childhood illness or the other unexpectedness that comes with being a parent and should be able to appreciate the grateful benefit that comes with occupational flexibility, and Urban recognizes this.
Urban also believes it's never too soon to begin setting encouraging expectations for one's child as it a key to guide a child's journey towards self-reliance.
"I'm self-taught in almost everything I've done… if somebody can do it, I can learn how to do it. You learn by doing, and that's the big one – don't get stuck at the start: start, and figure it out."
Phong Nguyen, Anna's Furniture, Owner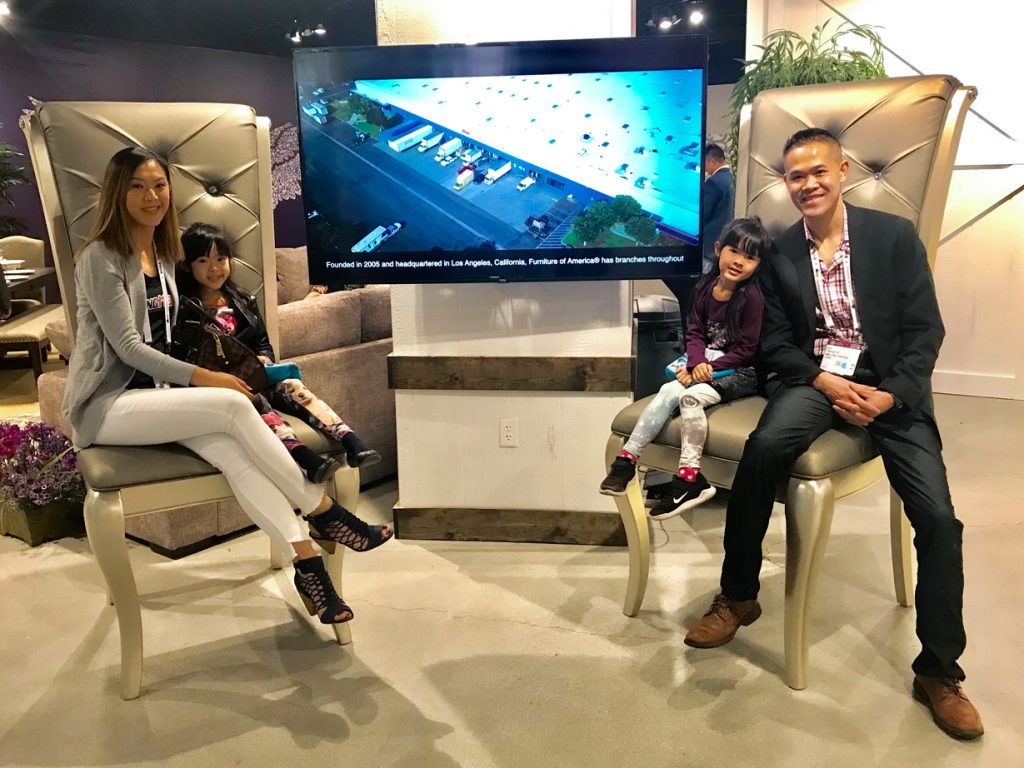 One of the greatest aspects of modern parenting is the realization that no two fathers need to father the same way.
The once immutable "provider" template has opened itself to a variable framework, where each father and mother have the opportunities to be the kind of father and mother that is both ideal for the needs of their children and also create the home environment they strive for.
Phong Nguyen, owner of Anna's Furniture clearly keeps this sentiment in mind while balancing what often feels like a 28-hour-a-day work routine with the time and energy needed to maintain a fatherly presence with his wife Sandy and their two children, Milani and Sicily.
Named for the Italian inspiration that charmed Nguyen and his wife – and even provided the setting for their engagement – these two young girls offer Phong the love and inspiration to him for all the hours he puts into keeping his business moving.
He finds that striking that important work-life balance and bringing joy and playfulness into as much of their togetherness time as possible are key to his own happiness. At the same time, he finds that work feeds back into their family life by making possible all those elements of love and shared experience possible, which in turn motivates him to work even harder.
His motto is simple: "We're here on this planet for only a finite amount of time, so I want to be able to give them anything and everything that makes them happy."
The lessons he gleaned from his own father form the basis of his work ethic: "Don't be afraid to take risks. The bigger the risk the bigger the reward.
"Sometimes you'll have to step out of your comfort zone to do this, but in doing so you will learn a lot more about yourself and whether you fail or succeed, both results will end up in great learning opportunities."
This, and a strong focus on doing what also makes you happy, are the things he tries to pass along to his daughters, even if on occasion it means enjoying spaghetti with your hands.
And of course, it wouldn't be a Father's Day without a quality dad joke, which Phong was happy to share: "My daughters told me to take the spider out instead of killing him. We went out and had dinner together. Nice guy. He's a web designer!"
Shawn Loudenback, Real Estate VP and Broker, Head Coach of the Seattle Vikings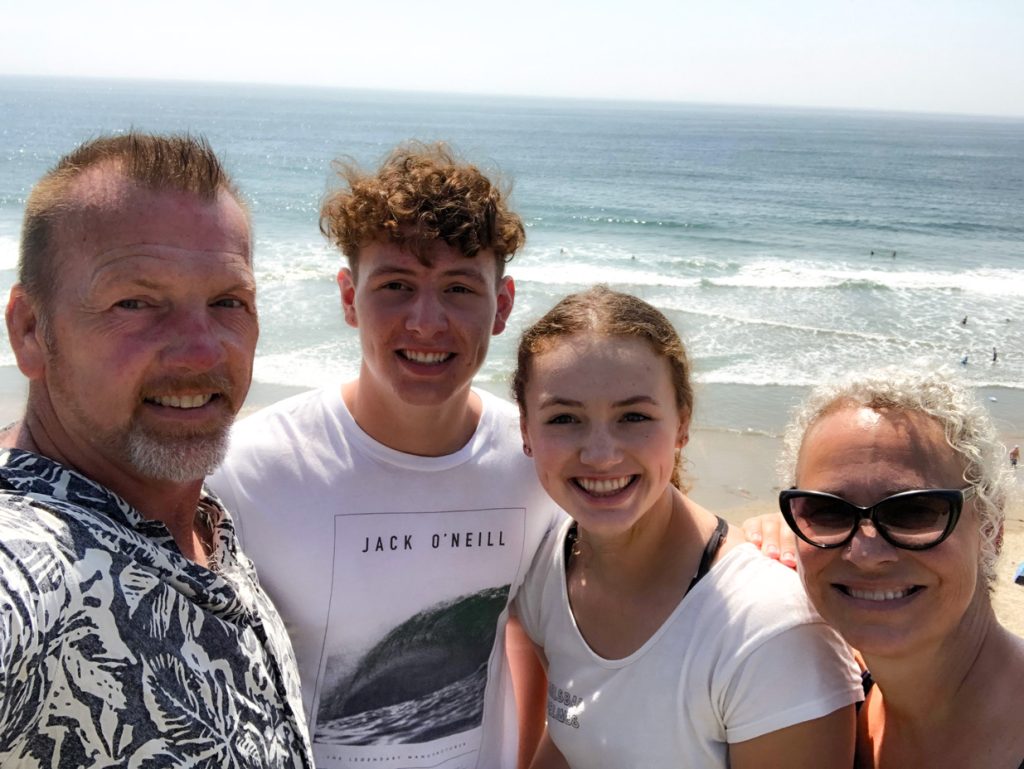 Whether a deeply informed fan of any or all sports or not, one cannot help but appreciate the strong analog of coaching to parenting. Working with a group of individuals – often at young ages – in order to hone their skills and guide them into a fundamental ability to function at their best potential both individually and as a team, is no stretch to the care and attention a parent can provide to their children.
Follow Shawn Loudenback for even a short period of time and sooner or later, one will hear the name called out from any number of people who may pass him by: "Hey, Coach!"
Loudenback has been coaching for a fair number of years now, having taught football and basketball and now as the head coach for the Seattle Vikings, Seattle's youth rugby program.
His coaching philosophy is simple but profound, and one culled from the wisdom he gleaned from the words of his father: "teach and coach players to make decisions, because decision making will dictate the life you lead." He goes on to explain, "Whether to make the pass, take the shot, go to the hoop, get through the gap, make the block – your coaches expect you to make those choices on the field; they call the play, so you do what you need to do – including going out and finding the work if you need to.
What people are attracted to – getting hired, getting picked – people want to know that you're going to get things done. When something is in the way, you make a decision, make a plan and get it done."
It is no small leap of logic to see how such an approach lends itself easily to ideals found in a fatherly philosophy, either.
During his twenty-one years of marriage with his wife Tristan, they have raised their two children under these same principles; to learn self-sufficiency and the confidence in one's lessons learned in order to put those lessons into action for the betterment of the lives of themselves and their "teams" – friends and family alike.
Mindful of the notion that no one should be a "one man show," these were essential lessons to be shared even when his roles as father and coach crossed over when his daughter and son each found themselves on teams he coached. Rather than simply being stricter with them than with their teammates, he made sure to pull them each aside and prepare them for what they should expect.
Of course he would need to work harder with them to avoid accusations of favoritism, but, too, he created the distinction of helping them to address him in whichever of his two capacities they might need: either as their coach, or as their dad.
Two of his father's other lessons have remained with him as well, leaving their mark on him in their own way: "it's not what you do that people remember; it's who you are." – and, also, "never stop learning, not until the day you die."
When not on the field, Loudenback operates as a Vice President and Owner of R1 Real Estate, where these principles of coaching and leadership also spill over into his business interactions.
Flexibility, speed, and knowledge are all key skills for managing a business, but the roots of his business approach can be easily traced back to the very skills he applies to the teams he coaches.
"Once you have 60% of the information needed to make a decision, make the decision," he advises. "Wait too long and the decision probably got made for you."
On this Father's Day – and, of course taking the time to thank our fathers need not wait for a single day each year – it is worth celebrating those fathers who have done the work; who have tried to be there for us, our children, to raise and prepare us for the lives we are to live.
No father may be perfect, obviously, but for those who have taken their responsibility seriously, let us think of them and remind them of the impact they have made on our lives. For those of us who are fathers ourselves, it is a fine day to remember the lessons that prepared us for the weight of this awesome task.
Among all the lessons and advice, one final comment by Loudenback serves as a special consideration, a statement he offers to his children and to his athletes as a good reminder for all: "to your children, you are a giant. Always be conscious of that."
May this day serve as a gentle reminder of that deep connection between a father and child. May we be gentle giants, filled with compassion and love for the children placed in our care.