Snohomish woman wins $1 million Washington Lottery cash prize
OLYMPIA, Wash., June 27, 2023—While grabbing groceries from her local Safeway, long-time Snohomish resident JL — she requests not to disclose her name — decided to stop by the Washington's Lottery vending machine to purchase some lottery tickets. Using the $20 she had won playing another lottery game, she purchased a ticket for a Scratch game she had never seen before, Let It Ride. The game caught JL's eye because she and her mother share a favorite casino game with the same name. Little did she know that this coincidence would lead her to win a whopping $1 million prize.
After purchasing the Scratch ticket, JL loaded up her groceries into her car and sat down in the front seat to start scratching. As the prize amount appeared in her hands, she couldn't believe her eyes. JL went back into the grocery store to double check with the Safeway employees, who confirmed she had indeed won $1 million.
Still in disbelief, JL called her husband to share the news of their new fortune and the wild coincidence in game names. It took him a minute to believe the news, but his shock soon turned into excitement.
JL plans to use her lottery winnings to take a cruise with her husband, which has been on the Snohomish couple's bucket list for some time.
Washington's Lottery offers Scratch games priced between $1 and $30, each with varying prize amounts. The number of actual prizes available in a game may vary based on the number of tickets printed, tested, distributed, sold, and number of prizes claimed.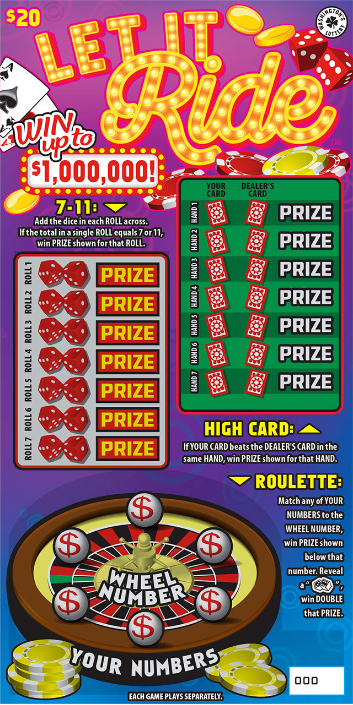 ---
SOURCE: Washington Lottery