Baekjeong now offering online reservations at its Lynnwood location
LYNNWOOD, Wash., June 29, 2023—Korean barbecue restaurant Baekjeong, located in Lynnwood's Alderwood neighborhood, has been the site of many firsts for the restaurant since opening last Fall. Not only was Lynnwood the restaurant's first ever northwest location, but it is now the first and only location to feature an online reservation system.
The decision to launch online reservations at the Lynnwood location only was due, in part, to the rainy weather in Washington as well as it being the only location in the area.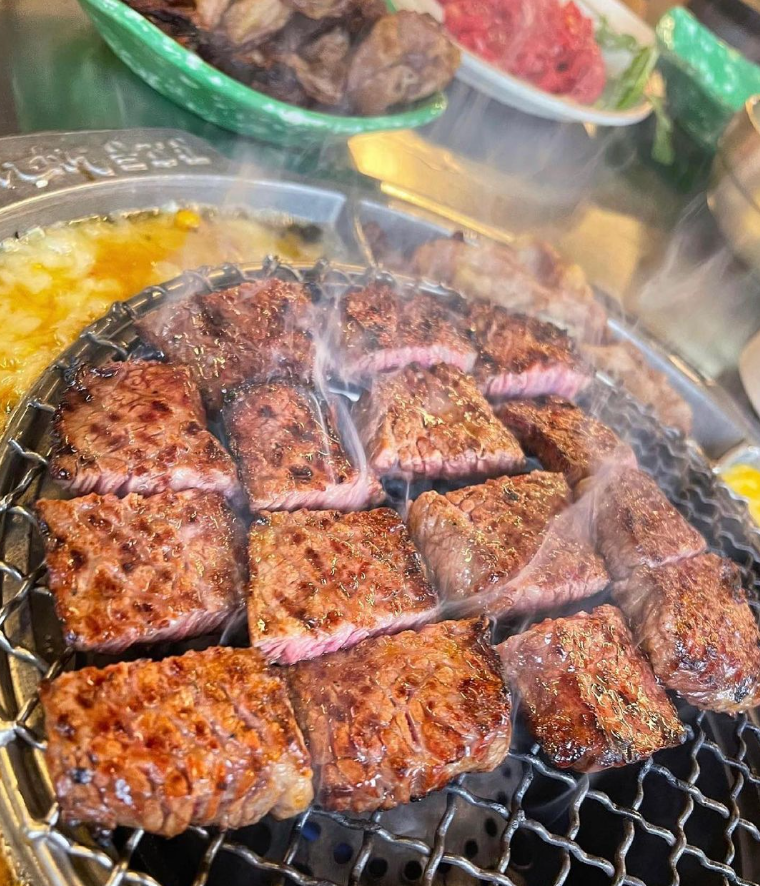 Baekjeong is a Los Angeles-based Korean barbecue chain with seven locations in the Los Angeles area, one location in New York City, and now one location in Lynnwood. Lynnwood was the chosen site for Baekjeong's first expansion in years due to CEO, Michael Chon's, affinity to the Seattle area and Lynnwood's expected growth in the coming years when Light Rail opens in 2024.
"When we were discussing new locations Lynnwood always came up as the big, upcoming, city," Samuel Kim, Senior Director of Culinary Operations for Baekjeong, told the Lynnwood Times. "As more and more people move in, there has to be supporting businesses that make living [in Lynnwood] more enjoyable. We really wanted to get their first, to put our footprint down so that we can grow with the city as the city of Lynnwood grows."
It's been two years since Samuel Kim moved from New York to Los Angeles to undertake operations for Baekjeong. Trained in several, mostly French and Italian, Michelin Star restaurants in New York, the biggest draw in pursuing the opportunity other than being a fan of Baekjeong for years was having the opportunity to cook the Korean food he grew up loving.
"Even though I had the pedigree of cooking for some really well-known chefs, when they would see my name as the Executive Chef of an Italian restaurant it just wasn't a natural fit some times," Kim told the Lynnwood Times. "But when you see my name here at Baekjeong it's just a natural fit because I'm doing the food that I grew up eating. It was just a wonderful opportunity to be able to share the food that I eat with people who might not have been exposed to Korean food."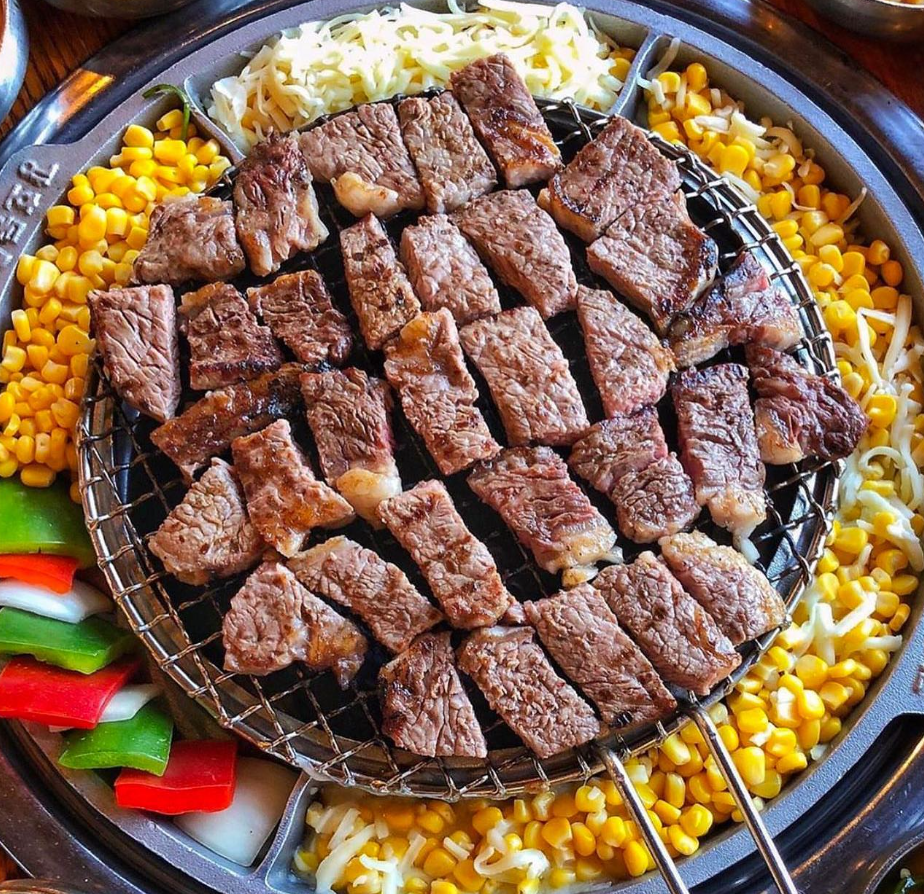 David Kim, Lynnwood Baekjeong General Manager, also of Korean heritage, was born and raised in Kent, Washington. Prior to joining the Baekjeong team six months ago he worked for a hand full of restaurants in the Seattle area including Camlis, El Gaucho, and the Four Seasons Hotel. He now lives in Lake Stevens with his wife.
When David was growing up he shared with the Times he was "a little shy" to eat Korean food around his friends who were unfamiliar with the smell and look of kimchi. Fast forward thirty years and now Korean cuisine is embraced and even sought after by many.
"I couldn't be happier with this cuisine," said David Kim. "I've eaten at Baekjeong a handful of times and every time I'm off I want to come back – my family has become quickly addicted to it as well. It's great food."
Samuel Kim explained that Baekjeong's food is "authentically Korean" but in an elevated, sophisticated way. The food focuses on Korean cuisine from the Jeolla-do region of Southwest Korean, known for its great food that also represents its people: fiery, strong flavors, and lots of characteristic and depth.
Must have menu items for newcomers include the Hodong combo, which is a combination of beef and pork that comes with two of the restaurant's most popular cuts of meat — brisket and boneless short ribs — as well as marinated pork and a side of either kimchi stew or soybean stew (Sam's personal favorite). Korean restaurants are often rated on their quality of boneless short ribs, Samuel Kim added, stating the cuts of meat are carefully selected from just four USDA-approved packing plants in the country. Baekjeong was also the first ever LA-based Korean barbecue restaurant to pork jowl making it another must have. Other unmissable menu items include the seafood pancake and the pork belly, which is fresh and never frozen.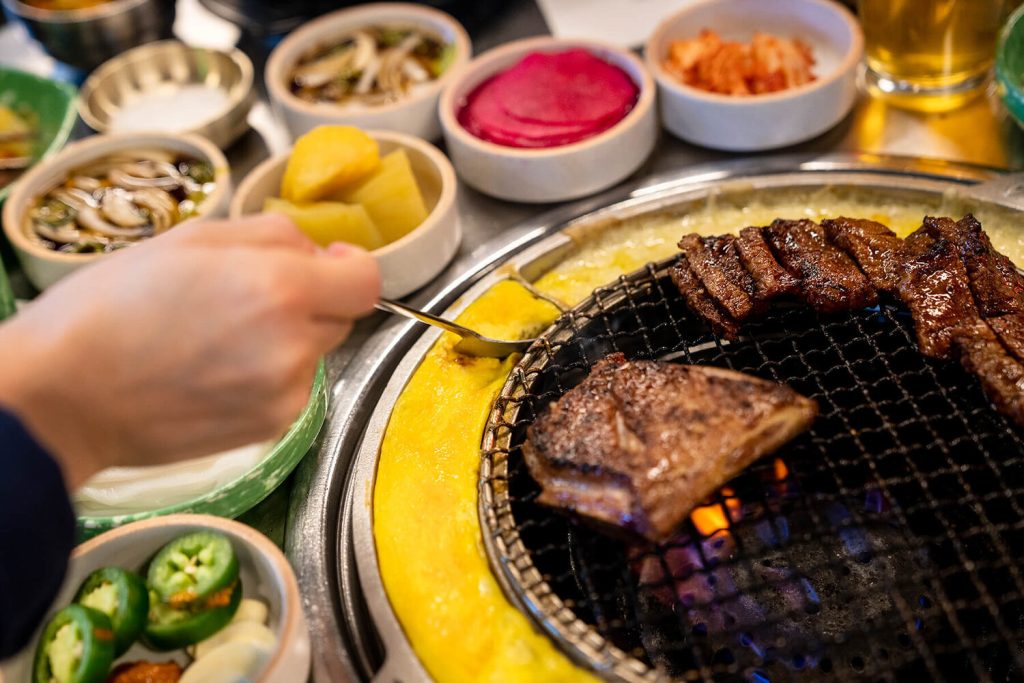 Baekjeong differs from most Korean barbecue restaurants in that servers cook the meats for their guests, which is untypical for most Korean barbecue establishments where patrons normally cook their own food from a shared grill on the table. The decision to do this is twofold; When Baekjeong brought the concept over from Korea to open its first restaurant in Los Angeles, they wished to stand out from other Korean restaurants in the area by offering a more personalized, hospital, experience for guests. The other reason is they simple want to ensure their high-quality meats are perfectly cooked.
"We spend so much time sourcing these high quality, USDA-graded prime meat that we don't want guests to come in and then cook the meat, and it not be cook the proper way, and then not enjoying their meal to the fullest extent," said Samuel Kim. "But there's also times when there are long wait times to get into our restaurant. If I had to think about it, if I had to wait two hours to get into a restaurant on a Saturday the last thing I want to do is cook my own meal as well."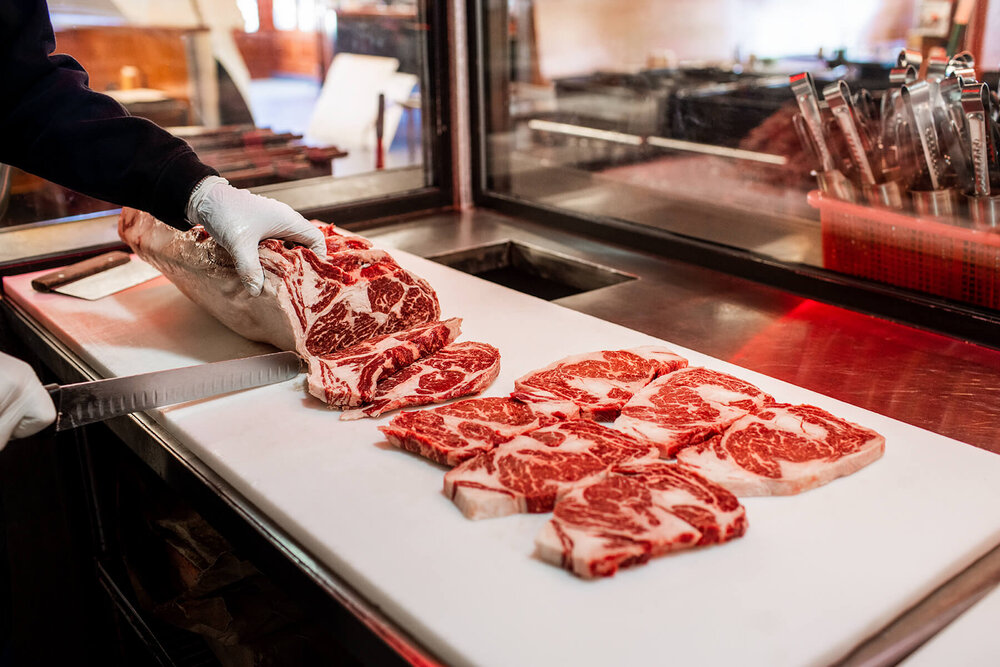 Another thing that sets Baekjeong apart from its competition is a full-scale bar offering a list of different beers, wine, cocktails and spirits, as well as Korean soju. The chain also spends a great deal of care creating an ambience that is unique and reminiscent of a Korean night market.
New guests can expect a new dining experience with complimentary sides, high quality meats, and personable service, David Kim said noting that about half of their guests are people who have never had Korean barbecue before. One of Kim's favorite things about working for Baekjeong is seeing those same guests return with a group of friends and family time and time again.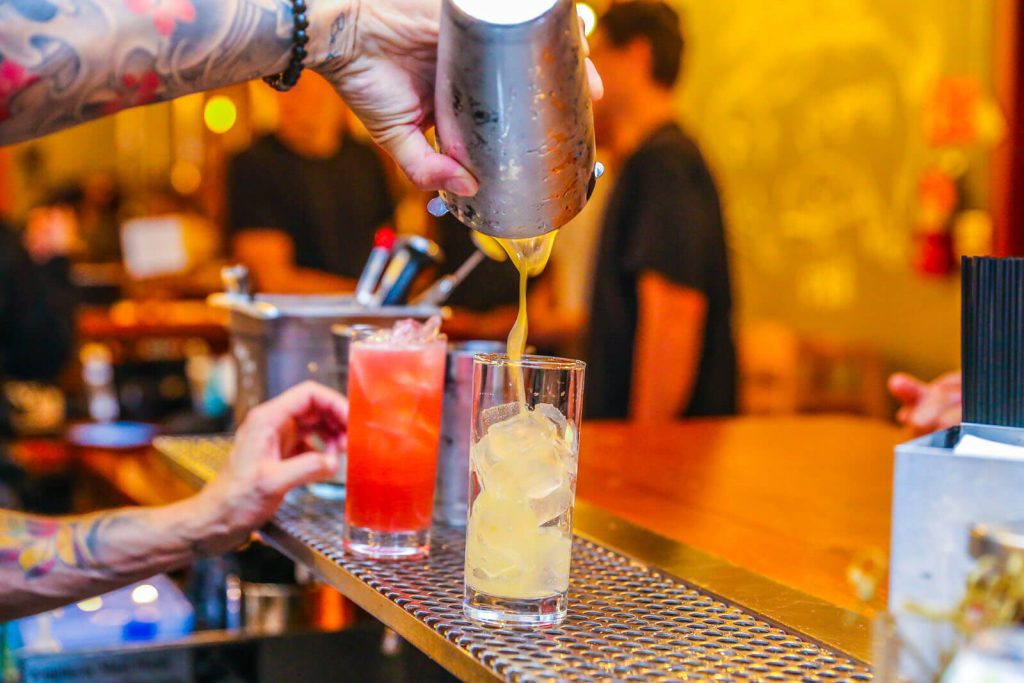 Baekjeong was originally founded by well-known Korean celebrity Kang Ho-Dong, along with one of his childhood friends. The concept originally launched in Asia, expanding to over 100 locations throughout the continent before opening the first U.S. location in Los Angeles in 2012.
Since then, Michael Chon, CEO of Kijung Hospitality Group, took over ownerships of the United States market to allow Ho-Dong to focus primarily on the Asian market.
Baekjeong is currently focused on opening a new location in San Jose, California, and renovating some of its existing Los Angeles area locations. However, the restaurant chain hopes to open a second Northwest location in Bellevue some time in the future, Samuel Kim shared.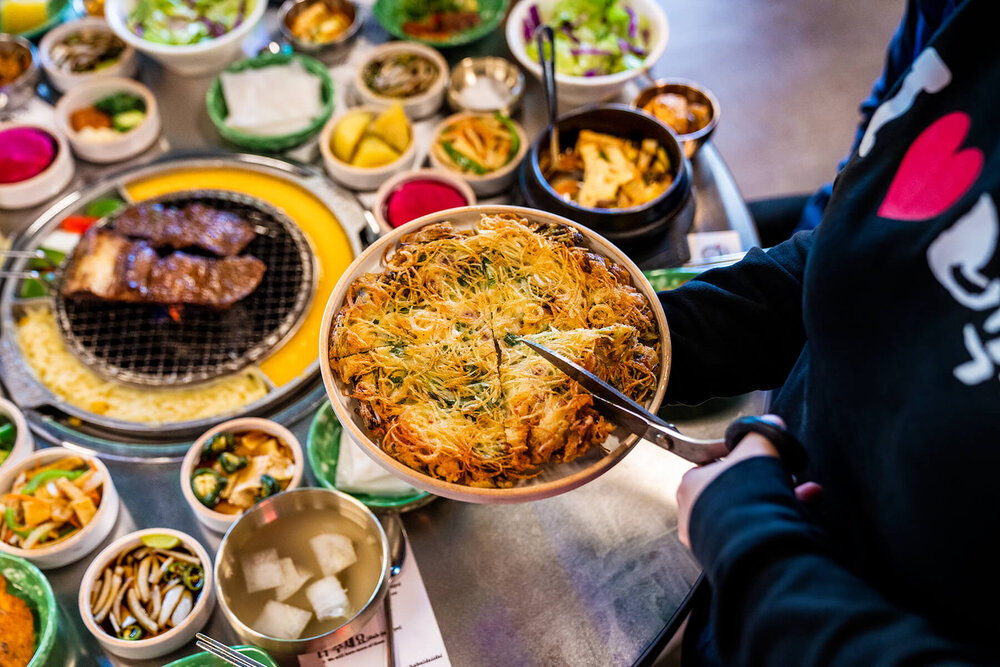 The Lynnwood Baekjeong location is the restaurant's largest location yet – at 10,000 square feet – which also allows for private parties, business events, and even local art shows.
Baekjeong is located at 3000 184th St SW Ste 922 at Lynnwood's Alderwood Mall. It's open from Monday through Thursday from 11:30 a.m. until 10 p.m., Friday from 11:30 a.m. until midnight, Saturday from 11:00 a.m. until midnight, and Sunday from 11 a.m. until 10 p.m.
Book your reservation on RESY. For parties of 10 or more, please call the restaurant directly.