Four exceptional youths awarded college book grants by SCBHC
SNOHOMISH COUNTY, Wash., June 28, 2023—Four graduating high school students were awarded "Budding Youth" award grants at the Snohomish County Black Heritage Committee's (SCBHC) Red and White Banquet on April 29 for the first time ever. In addition to an adornment, each student received a college book grant, as part of that award, that will help pay for their textbooks when they begin college classes this fall.
The award's top recipients—based on high school performance—were Chaya Diego, of Lake Stevens High School, Kalyani Blackwell, of Lynnwood High School, Amna Janoo, of Edmonds Woodway High School, and Jemyah Reed, of Everett High School.
"These students have risen above and beyond in academic, scholastic, and community involvement. Their essay contents highlighted incredible feats and weighted heavily in the selection process," said MaryAnn Darby with the SCBHC. "Some of our recipients completed Running Start at Everett Community College, receiving a high school diploma and an AA at the time of graduation, thus entering college as a Junior. This year, in addition to recognizing African American honor students, we chose to select an outstanding community recipient."
Chaya Diego, awarded $150
Chaya Diego graduated from Lake Stevens High School with a 3.97 grade point average (GPA). She will be attending University of Washington's Bothell campus this fall to study Biology. After she receives her undergraduate degree she plans on furthering her study in the school's Physician's Assistant program.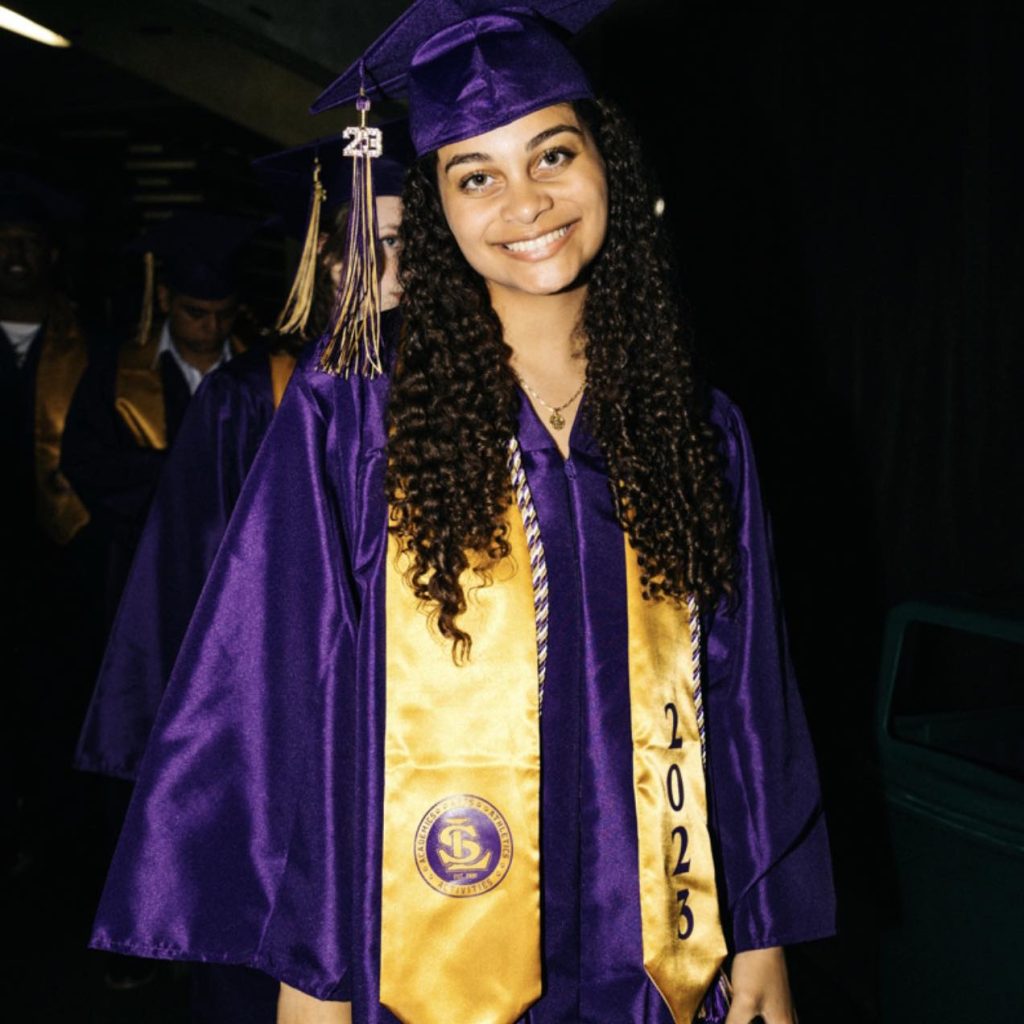 After college Diego hopes to become a Physician's Assistant with the backup plan of becoming an educator. Her interest in health stems from her mother working at UW Medicine as Manager of the MS Center as well as an interest in helping underprivileged, people of color, have access to health care.
For the last five years, Diego was a member of her Junior High and High School's cheerleading team which she said was a "huge part of growing up." She was also active in several clubs including Diversity Student Union, Black Student Union, Honor's Society, and Link Crew. She hopes to continue pursuing her interest in sports and clubs while attending college.
"I was really grateful to be chosen and given the opportunity [to receive this book grant]," Diego told the Lynnwood Times. "College is really expensive, so It was truly an honor that someone wanted to help me pursue my education and trusted giving this opportunity to."
Amna Janoo, awarded $150
Janoo graduated from Edmonds Woodway High School with a 3.99 GPA. She is off to Los Angeles this August to double major in Finance and Computer Science at the University of Central California while, hopefully, minoring in Media, Entertainment, or Marketing. She was granted a full ride scholarship to USC and informed the Lynnwood Times the book grant will help pay for the last remaining college expenses she had left, allowing her to finish her degree without going into student debt.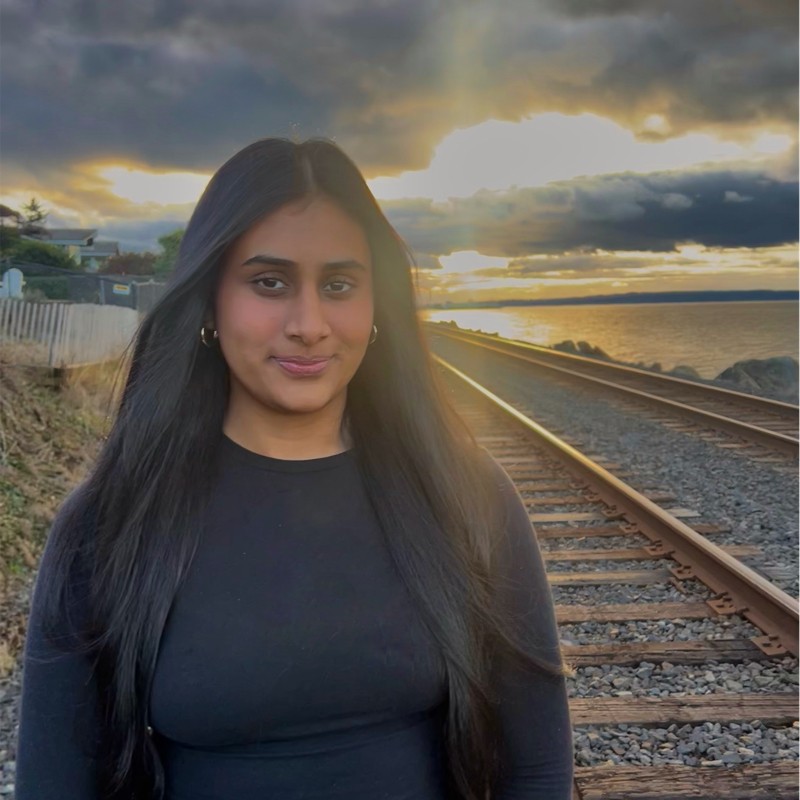 She is still figuring out what career path she'll choose after college but she does know she wants to pursue a Master's degree after finishing her Bachelor's then possibly enter the tech world. She has been interning at the T-Mobile headquarters in Bellevue for the last year in its product management department and plans on continuing that internship throughout the summer. In her free time she enjoys painting.
Janoo is looking forward to a new environment and living independently for the first time in her life when she relocates to Southern California. She can't wait to experience new things and visit the beaches surrounding Los Angeles and join various student groups in college as a way to connect with others.
"I was really excited [when I was awarded this book grant] because USC is obviously very expensive," Janoo told the Lynnwood Times. "I was very excited and thankful that I would be getting my textbooks covered and I wouldn't have to worry about that."
Kalyani Blackwell, awarded $150
Kalyani Blackwell graduated from Lynnwood High School with a 3.90 GPA. She plans to attend San Jose University this fall to study Animation and Illustration with the hopes of work as a storyboard artist for movies in the future. Her favorite movie is Vivo.
Blackwell has had an interest in the arts for several years and loves to draw people and landscapes. While in high school she was a member of the Black Student Union, Women's Care Club, and was on the volley ball and tennis teams.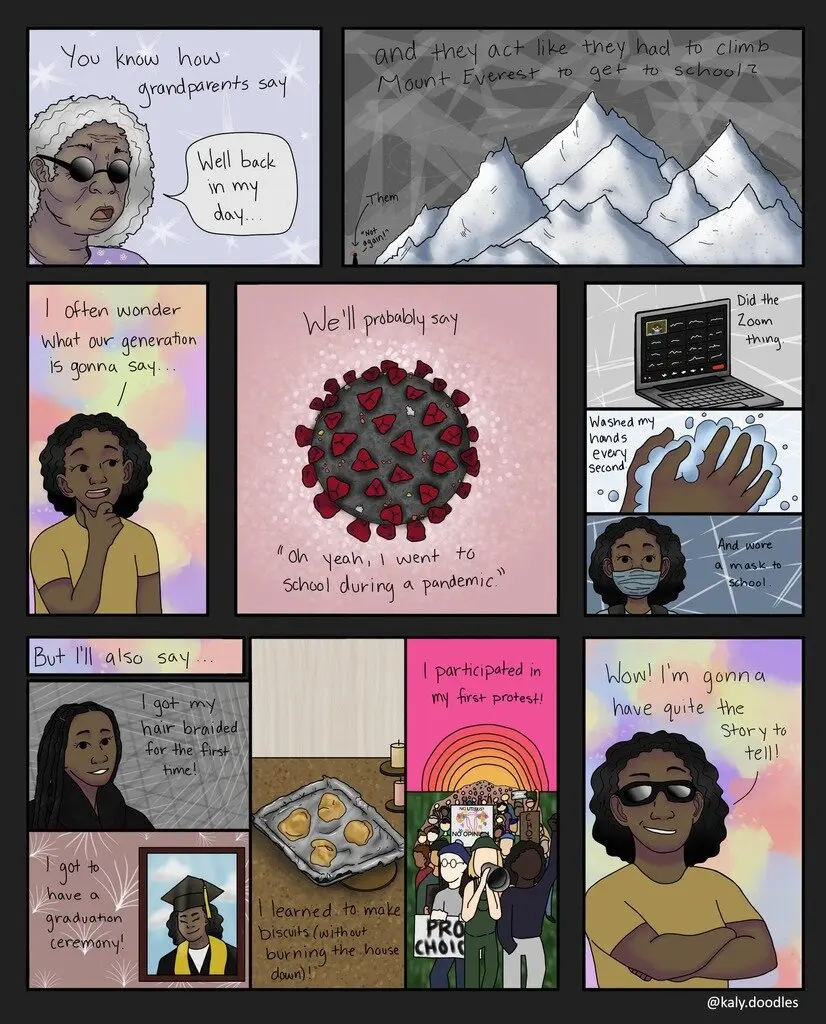 "It was really an amazing moment to be surrounded by so many people of color, so many Black people specifically, and to be able to be granted [this book award," Blackwell told the Lynnwood Times. "I felt very proud in that moment, I felt like I was doing something that was making others proud as well as myself. I plan to put this money to good use and it's going to be awesome."
Blackwell first heard about the grant opportunity through her College and Career advisor at her high school. She filled out an online form about herself, her extra circulars, and what she plans on studying and pursuing in the career world. Within two weeks she heard back that she was being accepted for the award.
Jemyah Reed, awarded $125
When Jemyah Reed opened her acceptance letter from Texas Southern, she was excited, happy, and ready for change. Jemyah plans to study Finance and will enter her college's ROTC program. After graduating, she plans to enlist in the Air Force and pursue a career in Financial Advising.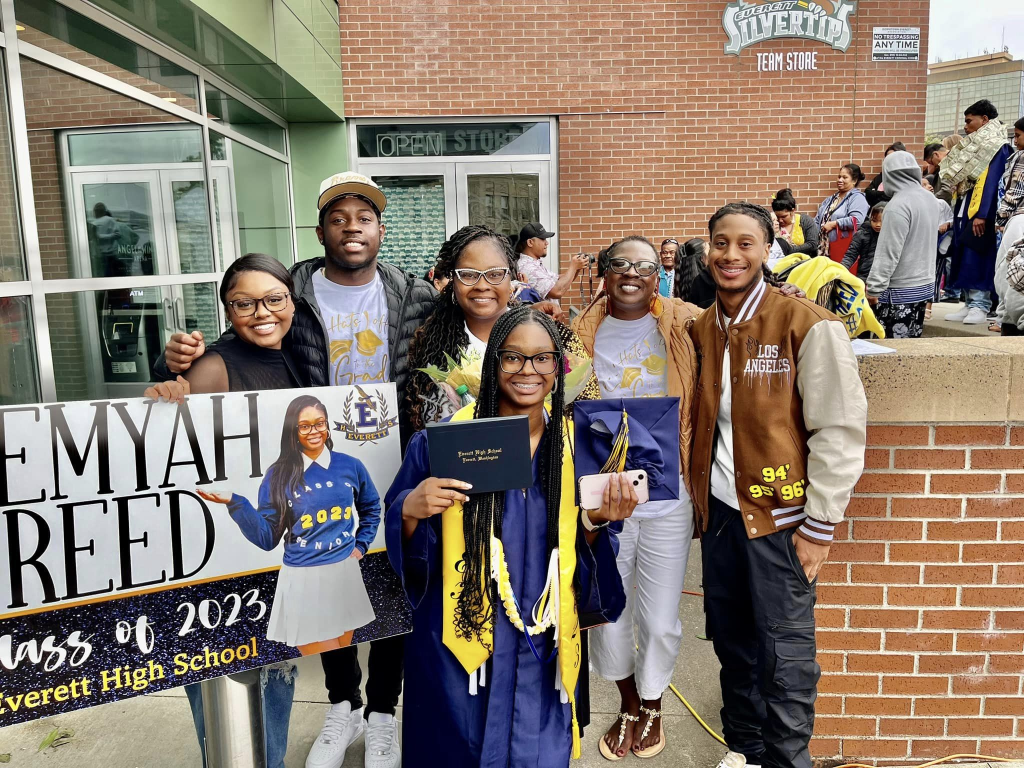 "I wanted to go to Texas Southern because I wanted to go to a historically Black college or University and we don't have any in Washington," Reed told the Lynnwood Times. "But I do have family in Texas and I did want to stay close to a home."
Reed graduated from Everett High School with her Associate's degree from Everett Community College, through her school's Running Start program. While taking college and high school classes alike, she still managed to play softball, was a member of the debate club, the International Student Organization, the National Honor's Society, and was a Sophomore Senator. Outside of academics, Reed enjoys playing the piano for church.
As a member of the SCBHC's Youth Initiative Program, Reed said her favorite part of the program was building relationships. Her favorite activity was the car wash fundraiser to raise money for an upcoming trip to Washington D.C. this August.
"In the program we become family so it's always fun to have events and get together and see each other again because we live in a predominately White area so getting to come together is nice," Reed said. "I've had a great experience and building those bonds that will hopefully last forever has been nice."
When Jemyah visits D.C. this August, as part of the SCBHC's Youth Initiative Program, it will be her first time on the East Coast. She's looking forward to seeing all the different museums the National Mall has to offer, touring Howard University, and seeing all of Washington, D.C.'s sites.
Other recipients
In addition to these top performing students, a book grant in the amount of $125 was awarded to Ava Moton, who will be attending Cornish College of the Arts in Seattle, Semhal Beyene, who will be attending University of California (Santa Barbara), Misgana Okbagaber, who will be attending Edmonds Community College.