Celebrating Black Excellence at annual Red and White Banquet
MILL CREEK, Wash., June 8, 2023—The Snohomish County Black Heritage Committee (SCBHC) celebrated Black Excellence by recognizing members of the community deemed "roses" at its Red and White Banquet Award Ceremony, on April 29, at Mill Creek Foursquare Church.
The awards were divided into a rose's various stages – roots, stems, budding youth or "past, present, and future members" of the community.
The Red and Banquet gets its name from a time when Mother's Day was celebrated by wearing a red rose, if your mother was still alive, and a white if she had passed.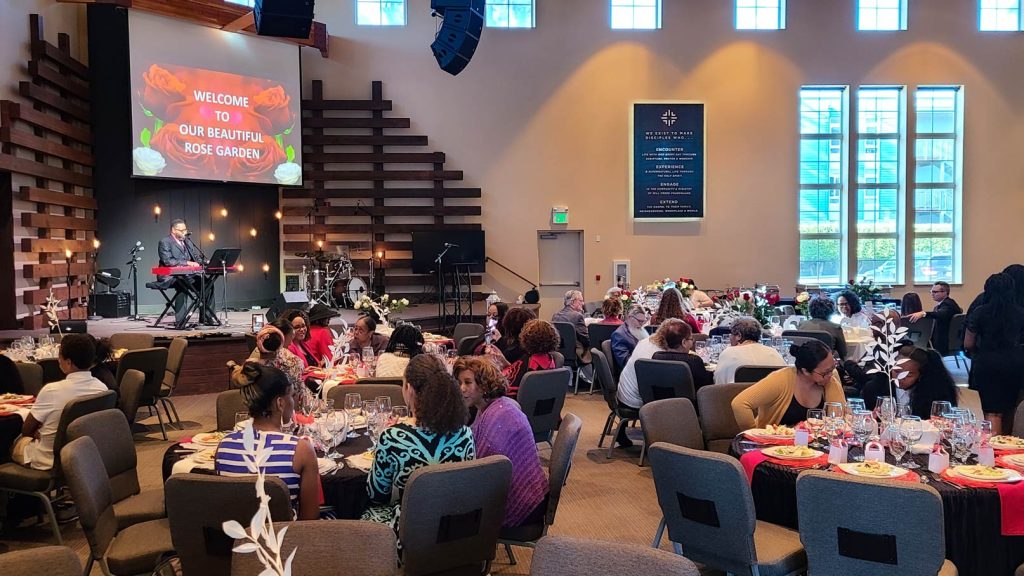 Prior year's recipients of awards include Carl Gibson, Rose Andrews, Larry Frank, Lisa Labovitch, Dr. Leilani Miller, Dr. Janice Greene, Michael Adams, Ben Young, Ozzie Greene, DarNesha Weary, Theresa Quinn, Roy and Rosa Pleasant, Olivee Greene, Lucille DeBoise, Cynthia Andrews, Carl Adams, David Simpson, Dr. Betty Cobbs, Zebedee Cobbs, and Mukilteo Councilman Louis Harris.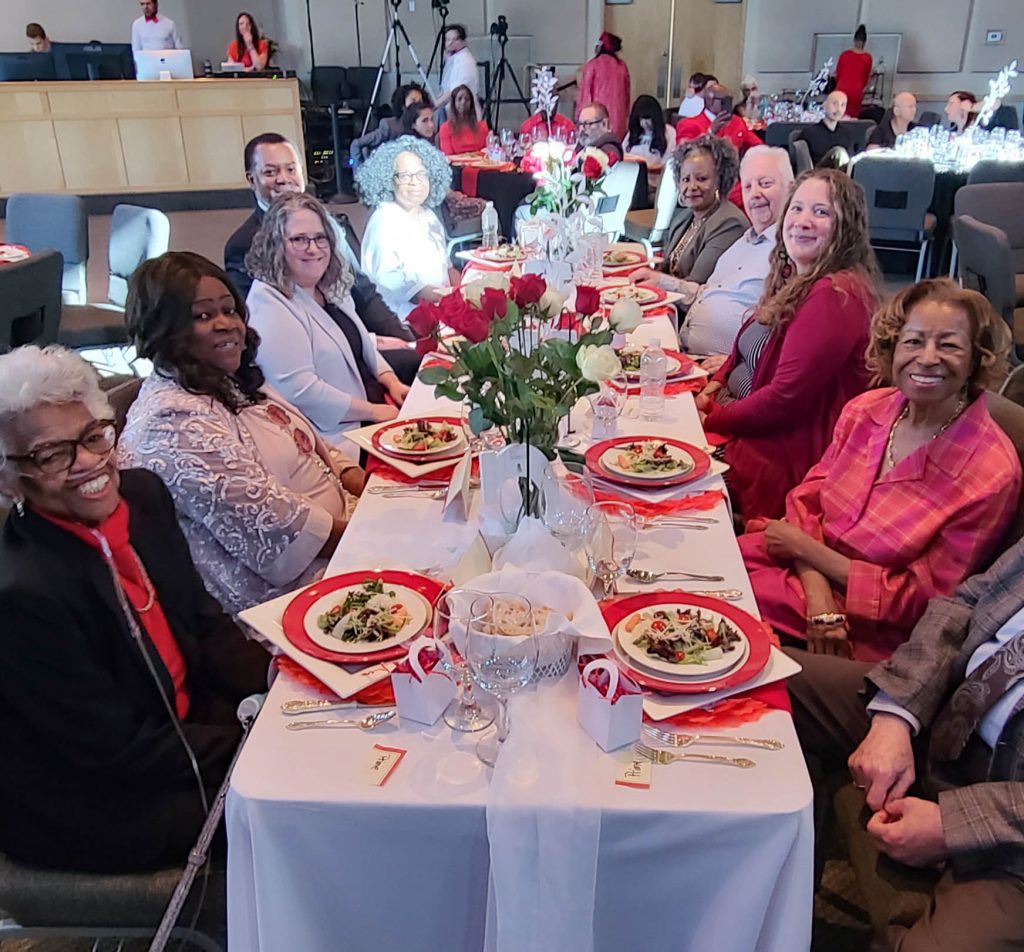 Harris returned last month to emcee the ceremony with Dy Shauntic Monet Bletson, one-by-one they brought up recipients between musical performances, food, and impersonations of famous artists such as Whitney Houston, Stevie Wonder and Beyonce.
Janice Greene, of the NAACP of Snohomish County, presented the Roots Award to Lynnwood City Councilwoman Shirley Sutton.
"Shirley has been a blessing to this community for a long time," said Greene. "As far as I know she is the first African American woman to be elected to City Council…since she's been there, she's done so much to help the community at large."
Sutton's words were short, limiting her words to reminding the youth that they "are always gonna be first" and if they are going to be first, "make sure to walk in some good steps."
Dr. Steve Woodard, Mountlake Terrace City Councilman and President of Community Engagement at Volunteers of America of Western Washington, was awarded the Stems Award for his dedication to community.
Dr. Woodard, humbly, received his award by saying he should be thanking the Black Heritage Committee for their good work, instead of the organization thanking him. He then attributed all the great work he does to his spouse, who was in the audience.
Olympia Edwards, Founder and CEO of Project Girl, received the Rose Award but was not in attendance at the ceremony. Harris spoke on her behalf, mentioning that he has known Edwards for many years when she first founded Project Girl, a nonprofit providing mentorship, counseling, and life-skill coaching for young women of color. He added it has been a privilege watching the organization blossom into what it is today.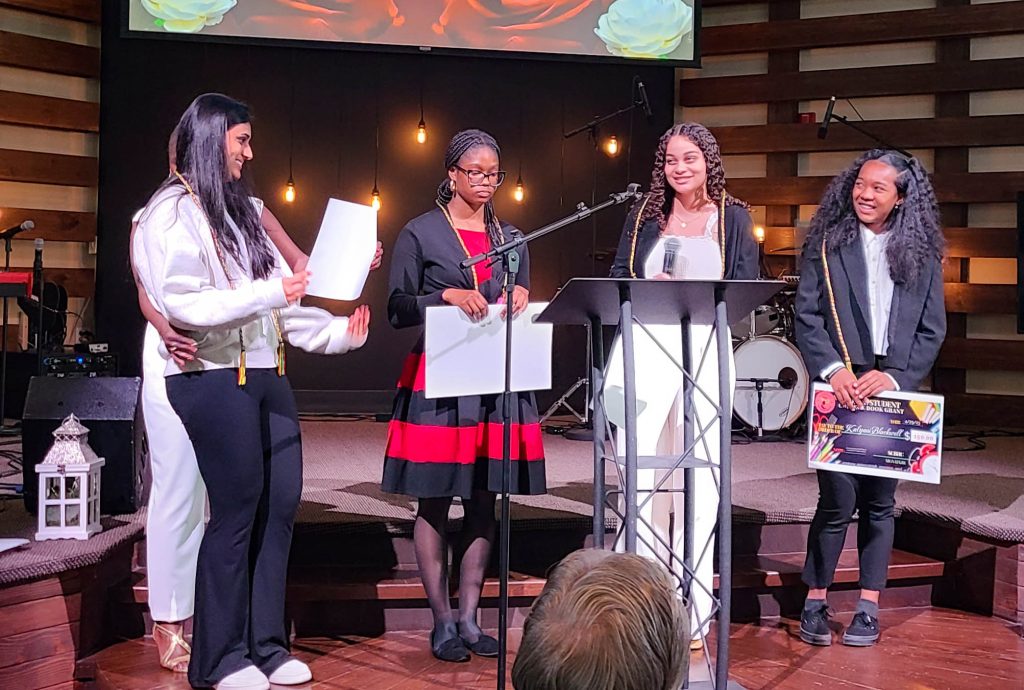 The Budding Youth awards went to four graduating students, Chaya Diego, Kalyani Blackwell, Amna Janoo, and Jemyah Reed, who were awarded a college book grant and an adornment.
"These brilliant students exhibit such qualities that will not only help them in achieving their goals but also bring glory and success to our community," said Harris. "Today we have gathered here not just to celebrate the achievements of these students but also to give due regard to our values and morals which these awardees exemplify like discipline, perseverance, and zeal for learning."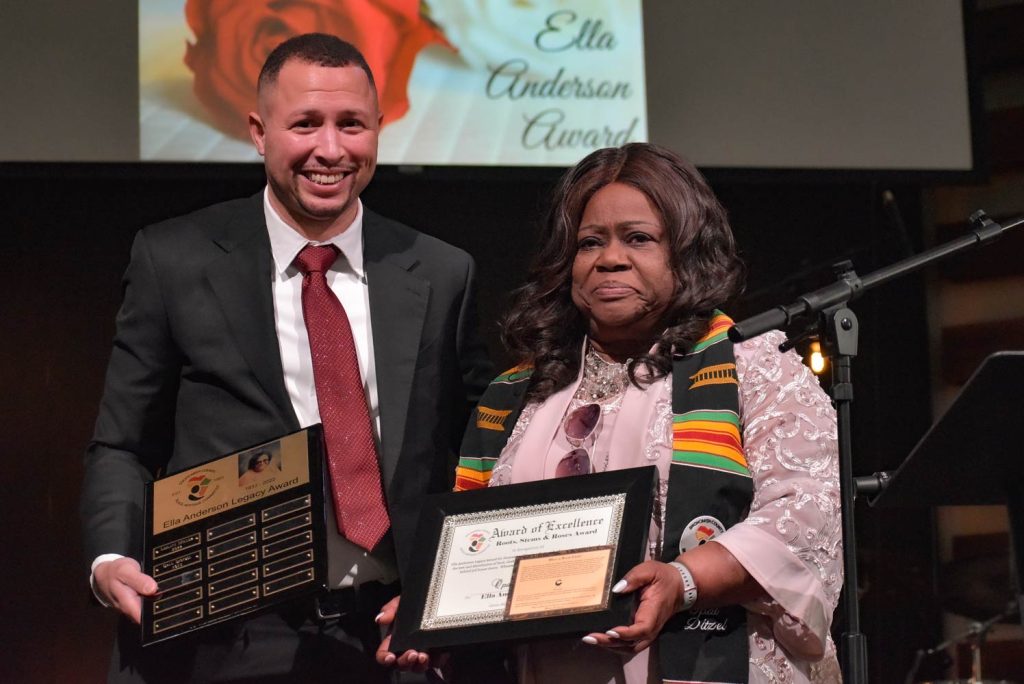 Opal Dietzel was awarded the Ella Anderson award. Leilani Miller introduced the award noting it was "impossible to talk about Opal in one minute," complimenting her good work for homeless individuals in, and around, the city of Everett giving them "physical bread every day but spiritual bread."
"When they're ill they ask her to pray for them. When they are well they'll give her crumpled up dollars bills to say thank you for what you're doing," said Miller. "She is a woman of great compassion, a woman of great generosity, a woman who comforts everybody that comes in her path. She is an anointed prayer warrior."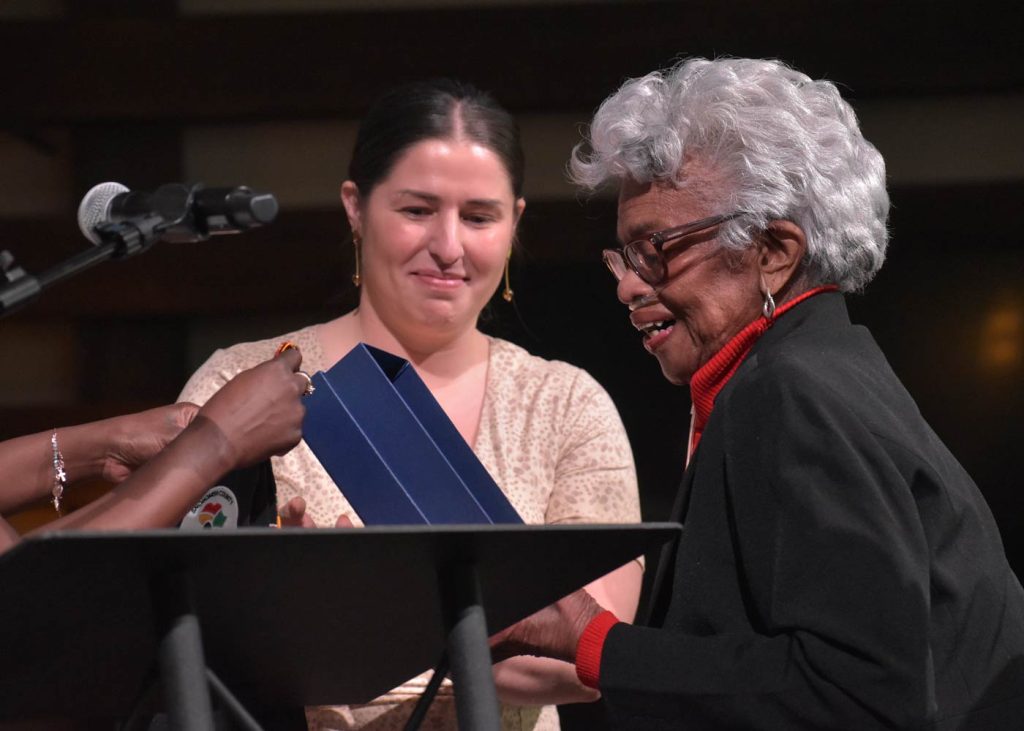 Marilyn Quincy, founder of the Snohomish County Black Heritage Committee and former Commissioner and Historian, received the Legacy Award appropriately named after her. Quincy's plaque will be displayed somewhere in the city of Everett.
"It's an honor to get an award while you're still alive for legacy," said Quincy. "When my family was here before the state of Washington really was a state, they looked forward to having a better life for themselves and their offspring. I want to say that their offspring are doing well here…I am so proud to look out here and see all those people part of the legacy of Snohomish County and are carrying on."
Mary Ellen Wood was awarded the Community Award by Lisa Labovitch of the Snohomish County Public Library.
Lastly, Judge Eric Lucas was awarded the, appropriately named, Judge Lucas Award. Judge Lucas, the first African American Judge in Snohomish County, unfortunately passed away in 2021. Superior Court Judge Richard Okrent was in attendance to speak on behalf of Judge Lucas.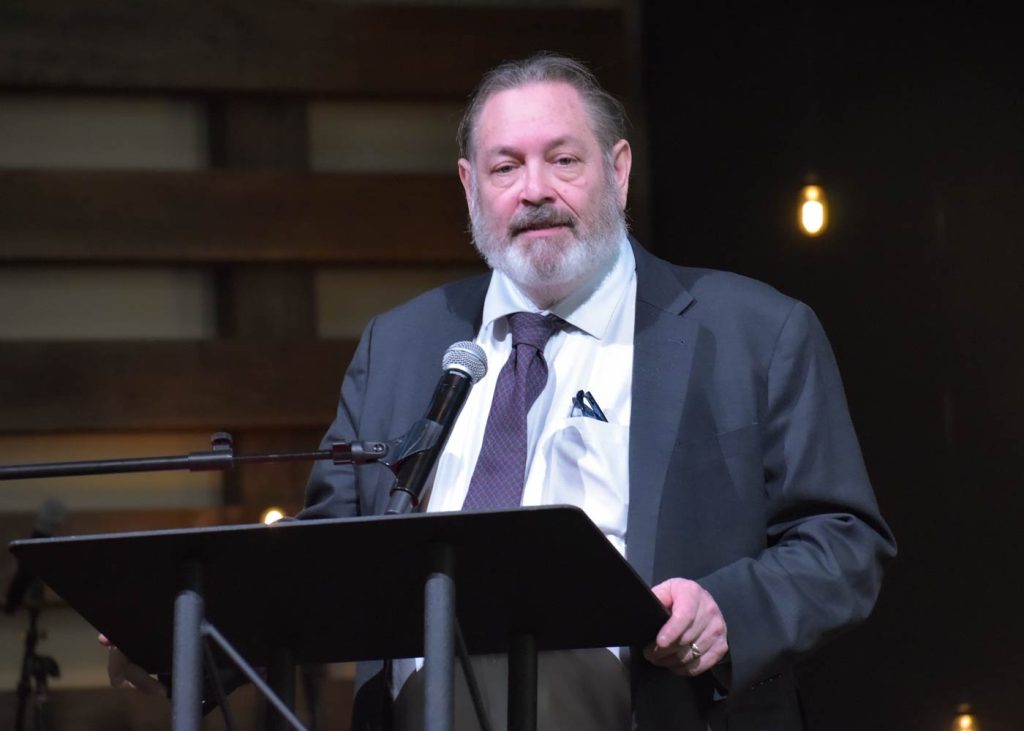 "Eric Lucas was always on the side of those who needed help, whoever they were" said Judge Okrent. "Before he would sentence a man or woman to jail, he would pray in his office. I knew that because I saw him do it. That's how committed he was to doing the right thing."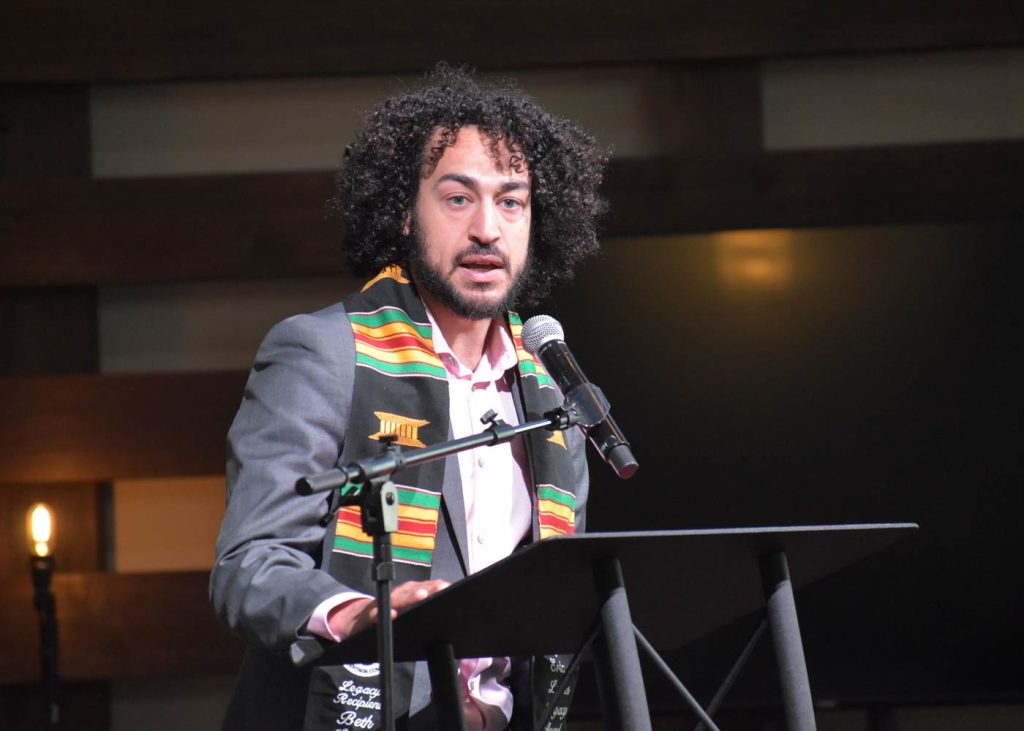 Judge Lucas was a graduate of Harvard University and the first Black Superior Court Judge in Snohomish County. He wrote, taught, and otherwise gave of himself to help the next generation. Judge Lucas was an active and engaged member of the Snohomish County NAACP and spent much of his time outside the halls of justice working with youth. He led the NAACP's Annual Prodigies of Peace Essay Contest, helping the next generation understand their role in leading community change. Recently, Judge Lucas had been instrumental in engaging with the Marysville School District, when Black students' lives were threatened.
Judge Lucas officially retired on January 1, 2021, prior to his passing at the age of 67 several months later.
Pictures from the Event