Reminder: 31st annual NUBIAN Jam celebration on July 29
The community invited to this year's 31st Annual Snohomish County Black Heritage Committee-sponsored NUBIAN Jam, to celebrate African and African American culture. It is the largest celebration of its kind in Snohomish County with over thirty partners and sponsors.
Who: Nubian Jam 2023 and you and yours!
When: Saturday, July 29th, 10am – 7pm
Where: Forest Park in Everett (205 Park Road, Everett 98203)
What: An outstanding family-oriented experience!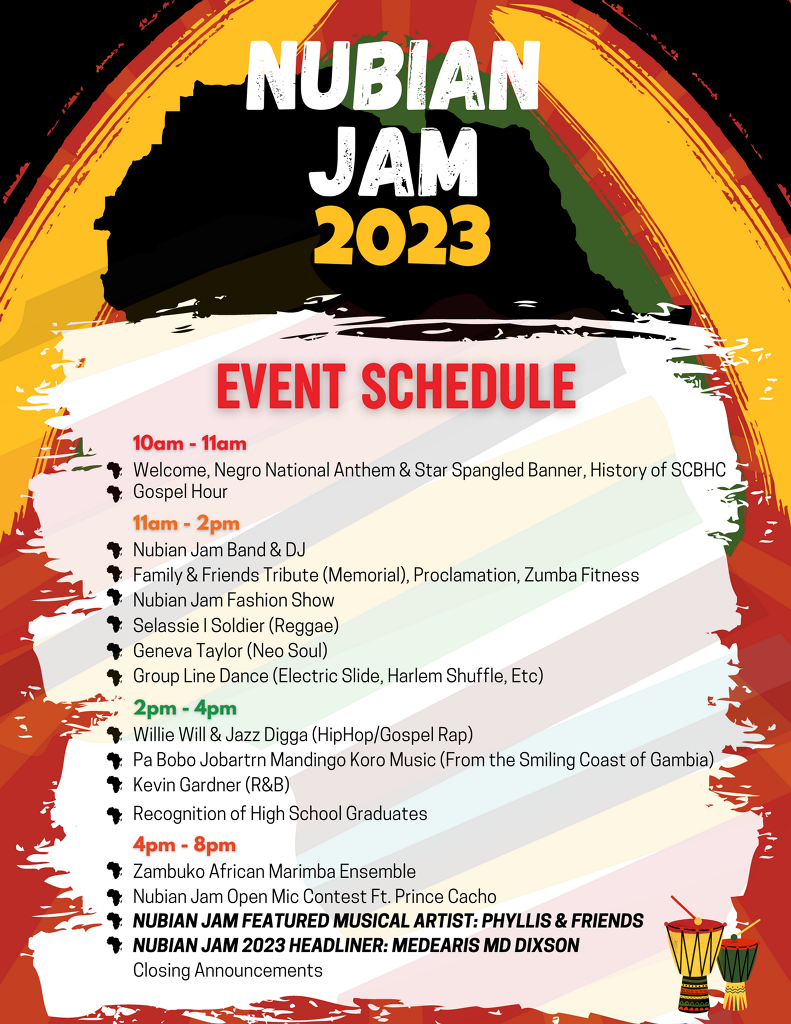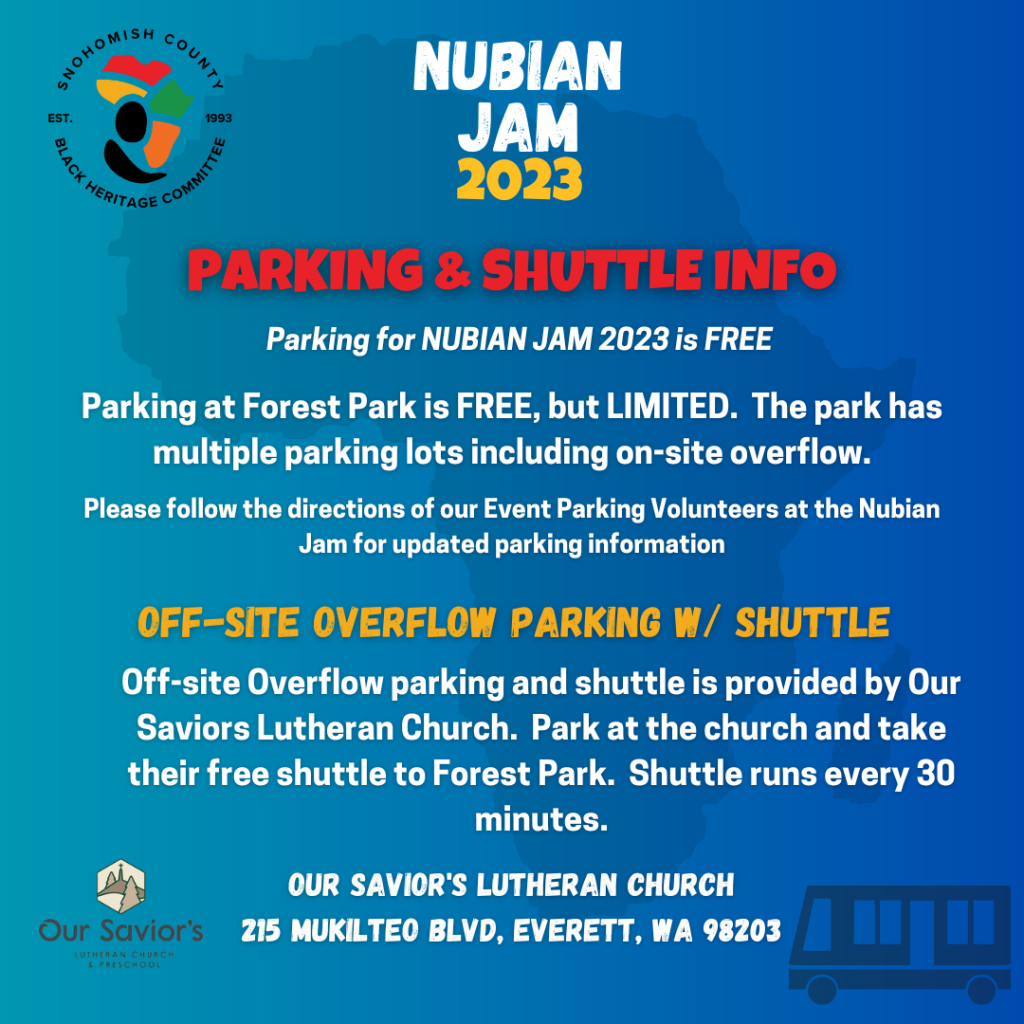 The mission of SCBHC is to enrich the residents of Snohomish County through knowledge and the celebration of Black Heritage. We believe that this can be accomplished by education about the African American culture, promoting racial harmony, and embracing cultural diversity. The Snohomish County Black Heritage Committee is a nonprofit organization.
The NUBIAN JAM is a celebration of African and African American culture in the form of fellowship and community celebration. The goal is to be an educational as well as an entertaining experience. Through it, we strive to honor our elders, inspire, and empower positive self-awareness for our youth.
The first Nubian Jam took place on the 4th of July weekend of 1993 and was officially accepted by the City of Everett Centennial Events. According to the SCBHC's historian Marilyn Quincy, in 1993, a group of friends who had not seen each other in ​a long time reunited at a funeral for another friend. After the memorial, the friends all agreed they should plan… a time where they could reminisce and share memories about their childhood. It was at that time when these individuals decided that only coming to together when someone was ill or had passed away was no longer acceptable.
Since its inception in 1992, the NUBIAN JAM has grown to be a daylong celebration featuring artists and performers, cultural exhibits, vendors, most of which are local. The event is free, and all events are family-oriented entertainment. NO ALCOHOL OR DRUGS ARE ALLOWED.
For more information including entertainment and schedule of events, visit the Snohomish County Black Heritage Committee website: scbhcwa.org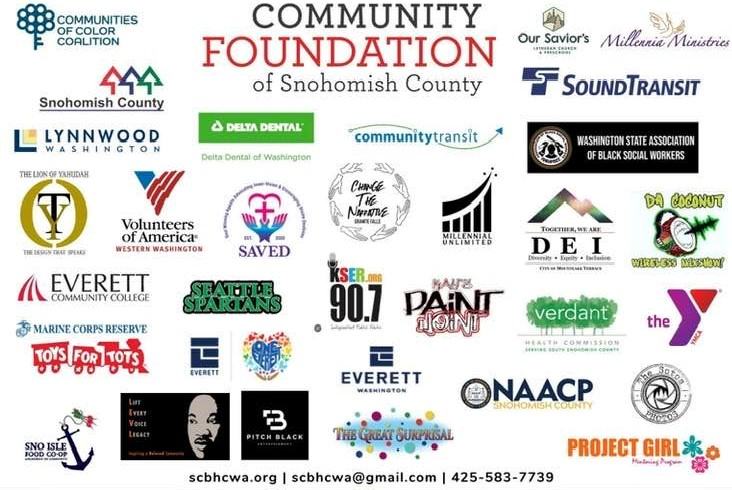 RELATED ARTICLES