Letter-to-Editor: I highly recommend Judge Moriarty
I am writing to endorse Patrick Moriarty for Judge.
Judge Pat Moriarty has all the qualities one wants in a judge – compassion, intellect, integrity, patience, and good humor.  In my experience, the latter is especially important.  Judges must preside over hearings where the stakes can be very high, and the emotions rise in direct proportion.  Pat is especially well equipped to handle those cases because he is so experienced and good natured.  I've seen him handle these situations by giving everyone the opportunity to present their side and then giving them a reasoned decision.  Obviously, one side must lose, but they feel like they have had their say when they come to Judge Moriarty's courtroom.
Judge Moriarty's courtroom experience and life experience make him the standout candidate in this race.  When we met at the City Attorney's Office, Pat was already an experienced public defender and his measured approach to criminal prosecution was what we all aspired to emulate.  He understood the vast impact of a criminal prosecution and the necessity of doing them to a much greater degree than the rest of us.  I was very happy to be able to calibrate my own work by his and I continue to rely upon him to provide the true north for morality, fairness, and judgment.  
I highly recommend Judge Moriarty!
Sincerely,
Kirk C. Davis, Attorney at Law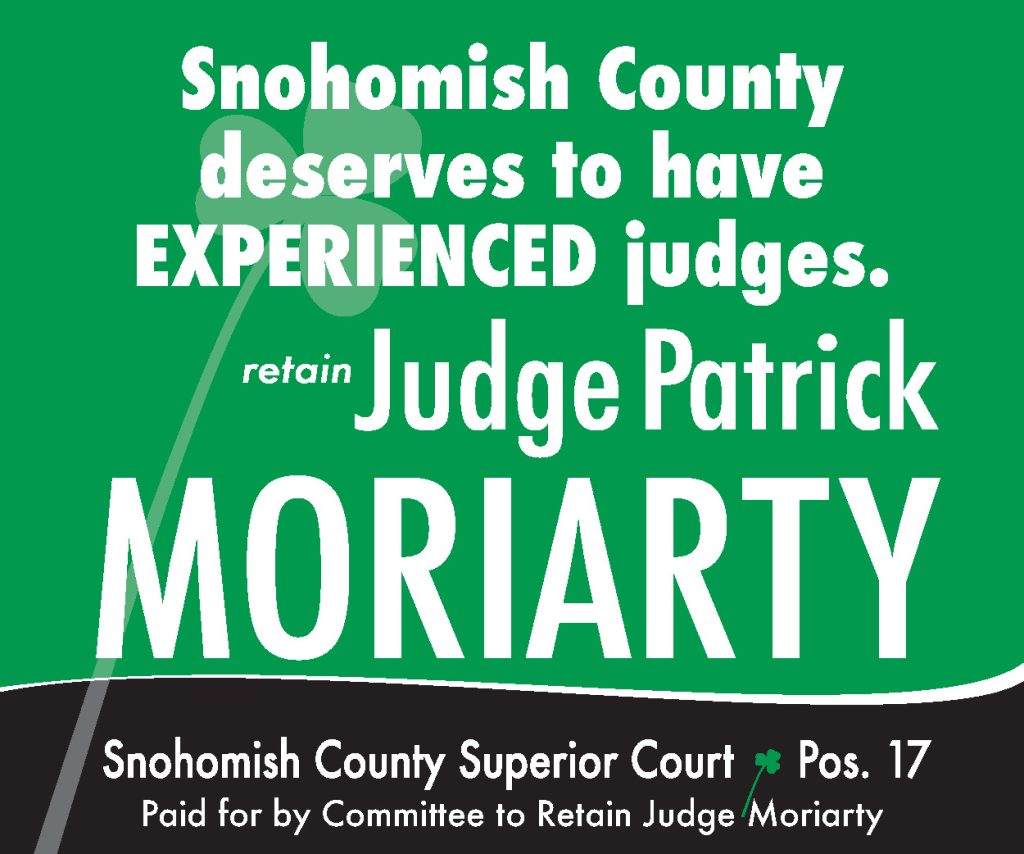 ---
DISCLAIMER: The views and comments expressed are those of the writer and not necessarily those of the Lynnwood Times nor any of its affiliates.