Kamiak coach under investigation for sexual relationship with underage student
MUKILTEO, Wash., May 26, 2023—Detectives with the Snohomish County Sheriff's Office are investigating allegations of sexual misconduct between 33-year-old Julian Willis, and an underage student at Kamiak High School.
The teacher in question, Julian Willis, a substitute teacher and assistant football coach at Kamiak High School, was put on leave when the allegations surfaced. He is no longer employed at the school or anywhere else in the Mukilteo School District, Principal Stephen Shurtleff confirmed in a released statement.
The Lynnwood Times attempted to request Willis' disciplinary record history at the school but, due to the pending investigation, the Mukilteo School District was within their right to not fulfill the request. It is unknown at this time if any official filings with the OSPI have been made, a requirement under state law regarding situations such as these.
"We are cooperating with a police investigation into a former Kamiak assistant football coach and substitute teacher. The person named in the investigation was placed on leave as soon as the allegations surfaced and is no longer employed with the school or district. The investigation is ongoing, and the person has not been charged as far as we know," Diane Bradford, Director of Communications and Public Relations for Mukilteo School District, told the Lynnwood Times.
Kamiak High School takes these situations very serious, ingraining strict policies and procedures that adopt measures for reporting illicit inappropriate conduct in both its personnel, series 5000 and procedure 5026, of its ethical code.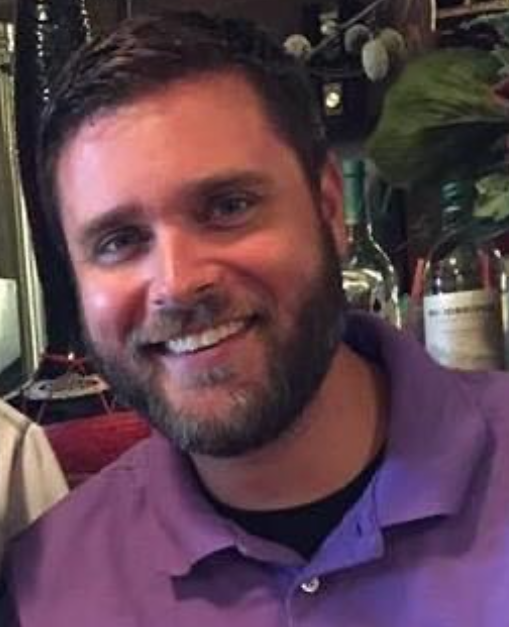 These policies state that staff are required to report any violations of misconduct against a student as well as staff are expected to maintain professional relationships with their students. Additionally, staff should not wait to report suspicious behavior nor determine if there is an innocent explanation, while maintaining confidentiality to protect privacy and avoid rumors.
"Students and their parents/guardians are strongly encouraged to notify the principal (or another administrator) if they believe a staff member or volunteer may be engaging in inappropriate boundary invasion conduct with a student," the policy continues.
Kamiak Principal Shurtleff addressed the allegations, and subsequent County-led investigation, in a public announcement to parents requesting the support of Kamiak families with "two important lessons" in moments like these: Refraining from gossip, speculation, and spreading rumors, and encouraging students that if they "see something, say something," while encouraging any students to step forward with information that may help the investigation.
"At Kamiak, we have a long history of working through significant challenges. While this moment is especially difficult, I believe we will work through this together as we end our school year well," said Shurtleff.
What we know about the allegations
On April 25, 2023, Snohomish County Superior Court Judge Patrick Moriarty granted probable cause to believe that Julian Willis may be guilty of both Sexual Misconduct with a Minor in the First Degree and Communication with a Minor for Immoral Purposes — both Class C Felonies under state statute punishable by up to five years in prison and up to $10,000 in fines, as well as mandatory registration on the state's sex offender list.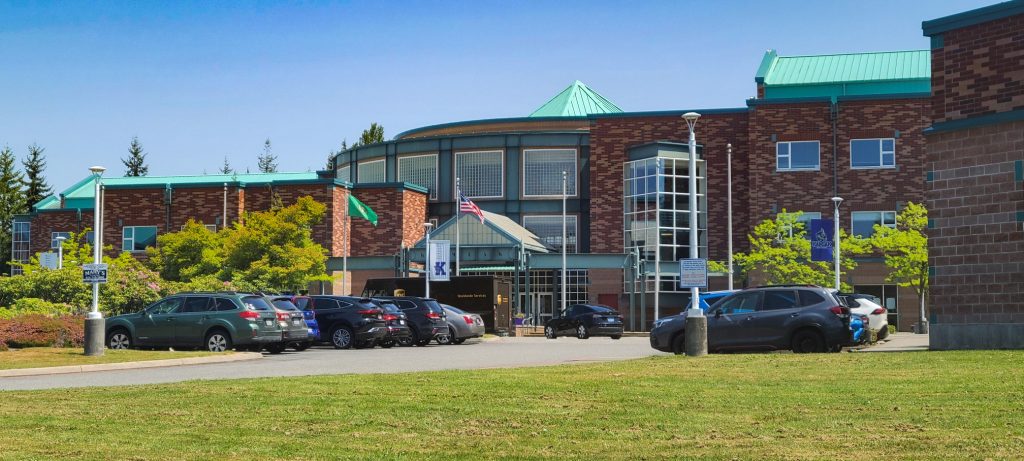 According to affidavits obtained by the Lynnwood Times, Julian Willis allegedly engaged in sexual activity with an underage student at least five times, between November 2022 and March 24, 2023. Two of these incidents took place on school property, in the portable classroom unit where he taught.
Due to the graphic nature of the records, which involves sex with a minor, the Lynnwood Times is refraining from publishing the details of these encounters.
Willis first met the 17-year-old student around September of last year while attending school football games and practices, where she was assisting the football managers. According to the student's testimony, Willis would consistently "flirt" with her during these practices, asking personal questions and complimenting her looks. He also allegedly offered to "spoil" her by taking her out where the two would not be recognized, such as Seattle, the statement reads.
During one of these times Willis, who is married with children, allegedly said "what I want to do would get us in a lot of trouble," and also allegedly said "he didn't care and wanted to risk it," the student told Detectives. Willis was aware the student in question was underage, even stating "you're almost 18, a couple more months left," according to records. The student recalled Willis asked her age during one of their initial conversations.
Eventually Willis proposed the student and he meet outside of school to "hang out," then took her to one of his rental properties where he reportedly managed as a realtor in Mukilteo. This is where the first sexual encounter allegedly took place.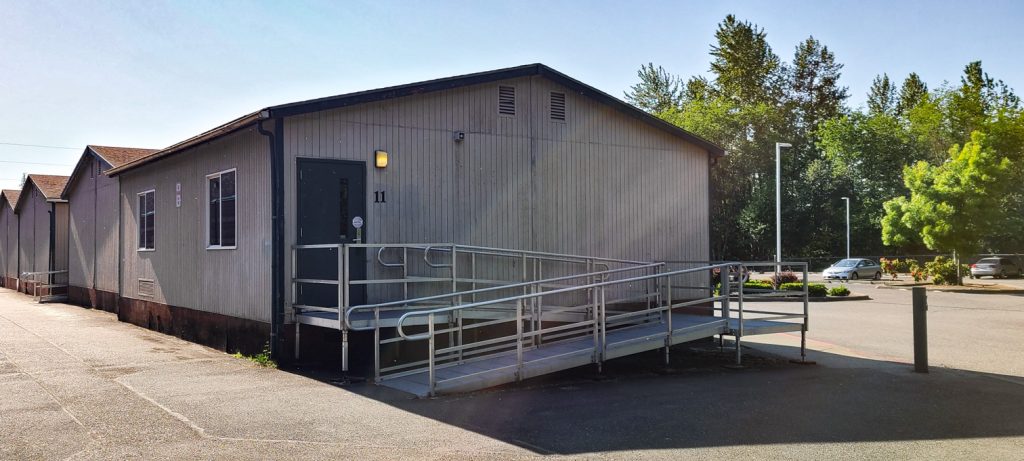 The second incident is said to have taken place in a portable classroom at Kamiak High School after Willis entered the student's class and requested that she leave to "meet him outside." He then ushered her to his classroom, detached portable unit #11, where the second encounter occurred. The fourth incident also reportedly occurred in this portable classroom unit. The other two incidents allegedly took place in his vehicle off school property, police records state.
The student told Detectives that all five of these occurrences made her feel uncomfortable and, at one point, even asked Willis to stop but he did not. The student stated she eventually developed feelings for Julian Willis and became jealous whenever he interacted with other female students or teachers.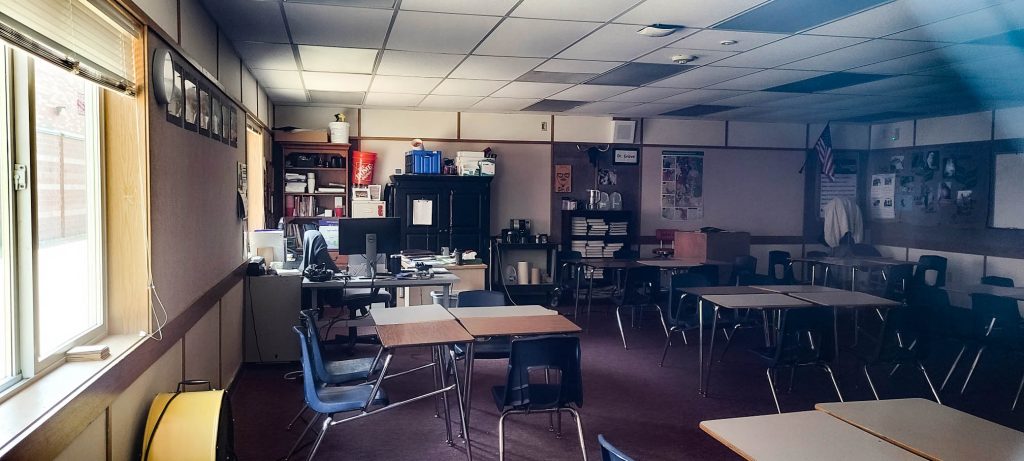 A community member, who requested anonymity, reported suspicion of Willis' and the student's ongoing relationship to a Kamiak teacher in March. Detectives working with the Snohomish County Sheriff's Office then began looking into the matter.
During this time the student deleted text message conversations with Willis because she grew afraid of the outcome, she told Detectives. However, she also stated the two only exchanged text messages to coordinate meetup times and locations because Willis was worried about leaving an electronic trail.
In April of 2023, the student confessed to her mother and was brought in for questioning. That's when she told her story.
Given the student's accounts, Detectives were granted search warrant rights to the portable classroom where they believe to have found remnants of bodily fluids. These findings are consistent to the student's story and will be paramount to building their case against Willis if laboratory results confirm their suspicions.
Everett Public Schools has confirmed with the Lynnwood Times that Willis was employed by the district from February of 2021 through April of 2023 as a track coach at Cascade High School. Willis severed his relationship with the district voluntarily, shortly after being placed on leave with the Mukilteo School District.
The Snohomish County Prosecutor's Office has yet to file formal charges against Willis.
What are Mukilteo community members saying?
The Lynnwood Times spoke with several parents on Thursday for their thoughts of this tragic allegation of sexual misconduct involving Willis, a married man and father of three, and a minor student.
"She is a minor and he is an adult," one parent said. "He should have known better."
"If he couldn't handle being around her, he should have left the school," another parent said.
A mom with two kids in the Mukilteo School District said, "I feel for his wife and kids. He ruined his family. He damaged the lives of everyone involved – his family and hers. It is such a betrayal to our community."
Rash of teacher-student sexual misconduct
This incident is the first of many of its kind recently, with a Lake Stevens High School teacher being put on leave following allegations of grooming, inappropriately touching, and inappropriately messaging one of his students back in January of this year.
The teacher in question, Mark Hein, also an athletics coach, was college basketball teammates with Chris Mattingly who was accused of sexual misconduct with underage students in, at least, five instances at Lake Stevens High School, and again at a High School in Montana where he relocated after his allegations. Coincidentally both Hein and Mattingly were hired as basketball coaches at Lake Stevens High School the same day in 2003. They both graduated from Pacific Lutheran University in Tacoma.
One month after Hein was put on leave pending his investigation, a security guard at a Federal Way High School was also put on leave for allegedly having sexual contact with an underage student. Three years earlier another Federal Way teacher, at a different school, was charged for raping a 13-year old student.
Last year, at Getchell High School in Marysville, a teacher was found to have groomed, and subsequently entered into an illegal sexual relationship with one of his students. The alleged teacher, Kurt Hollstein, has had a history of sexually abusing students since teaching at Marysville Junior High School.
Less than a week ago, the Everett Herald reported former paraeducator with Everett Public Schools and Mukilteo Boys & Girls Club volunteer volleyball coach, John Curran, 38, was charged with sexually abusing a minor he mentored. Superior Court Judge Anna Alexander will preside over this case.