Letter-to-Editor: Judge Moriarty is par excellence
We are seasoned lawyers in practice in Snohomish County. We write to endorse the retention of Judge Patrick Moriarty for position #17 of the Snohomish County Superior Court in this upcoming election.
Recently we found ourselves in an extended trial before Judge Moriarty. The matter was complex factually as well as legally. While competent counsel represented the parties on both sides, we found Judge Moriarty went beyond reading our briefs.
Judge Moriarty did his own work, clearly having spent time out of court examining the evidence but also researching the law at hand. This judge measures up to par excellence on any graph maintained to judge the judges.
We endorse retention of Judge Patrick Moriarty.
Sincerely,
Mark T. Patterson II, Attorney at Law
Lorna S. Corrigan, Attorney at Law
M. Geoffrey G. Jones, Attorney at Law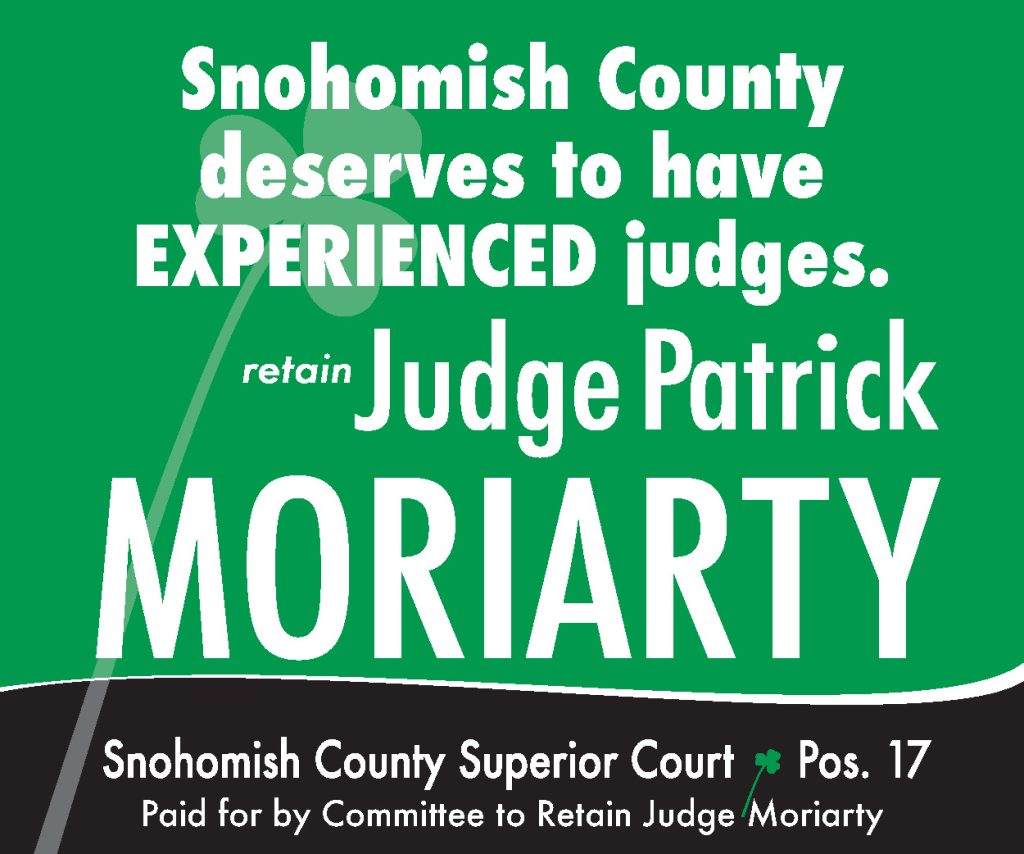 ---
DISCLAIMER: The views and comments expressed are those of the writer and not necessarily those of the Lynnwood Times nor any of its affiliates.