Larsen and Ilgenfritz ride on Community Transit's first ever all-electric bus
EVERETT, Wash., July 14, 2023—Representative Rick Larsen (WA-02) and Community Transit CEO, Ric Ilgenfritz, shared a ride on Community Transit's first-ever all-electric bus Thursday, July 6, in the transportation authority's transition toward a zero-emission fleet.
"I think we have a real opportunity because we also understand electricity up here, but we also understand that electricity doesn't come from a light switch – we have to produce it and deliver it," Larsen told the Lynnwood Times. "It's just taking the BIL and applying it as it's designed to do."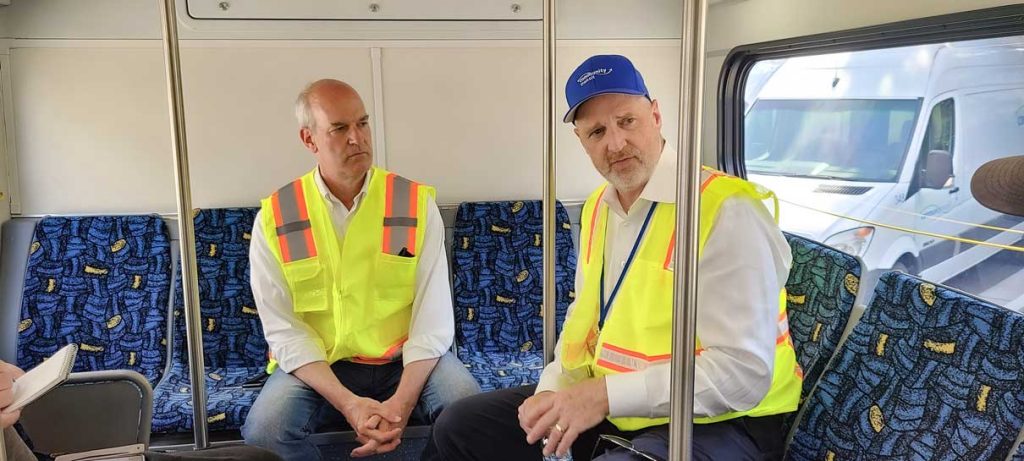 By "BIL" Larsen was referring to the Bipartisan Infrastructure Law (BIL), which aims to create more jobs and build a cleaner, greener, safer and more accessible transportation system in the Pacific Northwest. Larsen was pivotal in the BIL's passing which invests more than $10 billion for cleaner and greener public transit and school buses.
Just last month, Whatcom Transit Agency received over $8 million for a low or no vehicle emission grant which the transportation authority will use to transition its entire fleet to low or no emissions sometime by 2030.
Like many transit agencies across the country, Community Transit is exploring options and funding to transition to zero-emission buses.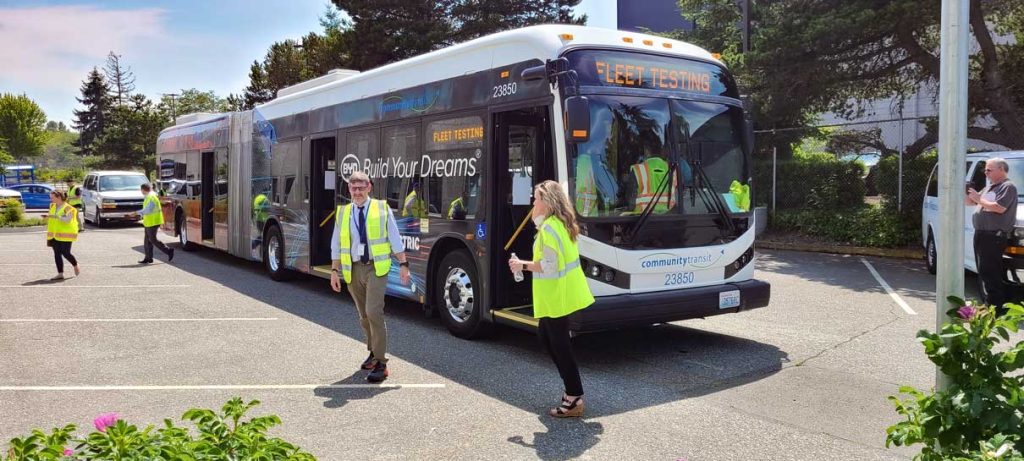 The 60-foot, all electric bus (BYD K11M) is leased out from BYD — a Chinese manufacturer that builds buses in California — for $132,000. The bus comes with plug-in chargers and the ability to read data on its battery and other systems. Community Transit has about 300 buses in its fleet but only the BYD K11M bus operates on zero emissions so far. CT plans to use the bus for strictly testing purposes, for about a year, before it begins to allow passengers.
"[The test] will inform our future decisions about procuring electric buses for the whole fleet," said Ric Ilgenfritz. "We'll be talking with our Board of Directors over the course of the summer and fall about how to proceed."
Part of the test, Community Transit said, is to study the impacts to the Public Utilities District – which will power the, some, 300 buses covering a 13,000 square foot service area. Generators, on the other hand, are out of the question seeing as they would defeat the purpose of a zero-emission fleet.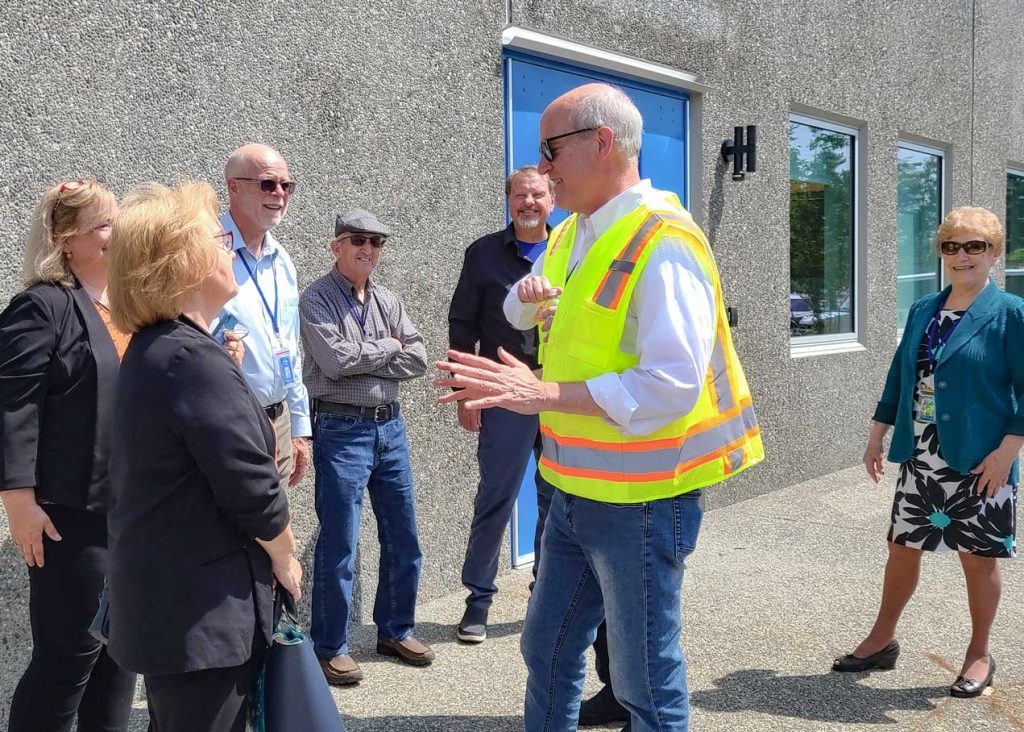 Community Transit is currently working on a base expansion project which will prepare its maintenance facility for a 20% increase in fleet size. Rep. Larsen toured the site of this facility before riding the BYD K11M to Community Transit's headquarters in Everett where he was a featured guest in CT's board meeting.
Federal policy is spurring innovation in transit services, fleets, and infrastructure. In 2024, Community Transit plans to launch new service expansions supported by partnerships with the federal government, including a new Swift bus rapid transit line to serve Link light rail in Lynnwood. This month, the agency's board will provide strategic direction on its zero emissions future, the company says.
Larsen is the ranking member on the U.S. House Transportation and Infrastructure Committee and a longtime public transportation advocate. Before his election to Congress, he served on the Community Transit Board of Directors.
Recently, Larsen helped secure $43 million for Community Transit's Green Line project, $47 million for the Orange Line project, and supported the future Gold Line project which will run between Everett and his hometown of Arlington next year. That line is expected to utilize another 55 to 60 new, all-electric, buses by 2027.