India launches historic Moon mission to be the first to land on its south pole
SRIHARIKOTA, India, July 16, 2023—The Indian Space Research Organization (ISRO) celebrated its third Moon mission on Friday, July 14, to soft land and conduct experiments on the moon's mostly unexplored south pole.
The Chandrayaan-3 spacecraft with an orbiter, lander and a rover lifted off from a launch pad in Sriharikota, at 14:35 on Friday (02:05 PST) from the Satish Dhawan Space Center. Chandrayaan, translates to "moon craft" in Sanskrit.
LVM3 M4/Chandrayaan-3:
Lift-off, tracking and onboard views pic.twitter.com/eUAFShS1jA

— ISRO (@isro) July 14, 2023
The Prime Minister of India, Narendra Modi, to recognize his country's third mission to the moon tweeted: "Chandrayaan-3 scripts a new chapter in India's space odyssey. It soars high, elevating the dreams and ambitions of a every Indian. This momentous achievement is a testament to our scientists' relentless dedication. I salute their spirit and ingenuity!"
14th July 2023 will always be etched in golden letters as far as India's space sector is concerned. Chandrayaan-3, our third lunar mission, will embark on its journey. This remarkable mission will carry the hopes and dreams of our nation. pic.twitter.com/EYTcDphaES

— Narendra Modi (@narendramodi) July 14, 2023
If successful, India will be only the fourth country to achieve a soft landing on the Moon, after the United States, the former Soviet Union and China.
Chandrayaan-1, launched in 2008, was India's first Moon mission. That mission orbited the moon and then deliberately crashed onto the lunar surface — known as a hard landing. India's second lunar mission launched in July of 2019, Chandrayaan-2, was only partially successful as the lander-rover failed to make a soft landing and catastrophically crashed during touchdown. The orbiter from its 2019 mission continues to circle and study the Moon.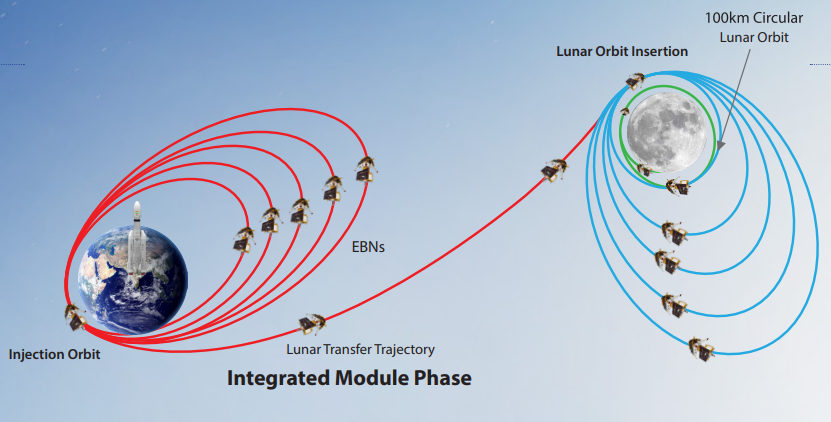 Chandrayaan-3, consists of a propulsion unit and a robotic lander and rover is expected to land on the moon between August 23 and August 24. Its 40-day journey to the moon will be categorized into three distinct segments: the Earth-centric phase, the lunar transfer phase and the moon-centric phase. 
The three main objectives of the mission are to perform a safe soft landing (non-destructive) near the lunar south pole, to deploy a rover and demonstrate its operation, and to perform in-situ scientific experiments over the course of a single lunar day of operation (approximately 14 Earth days).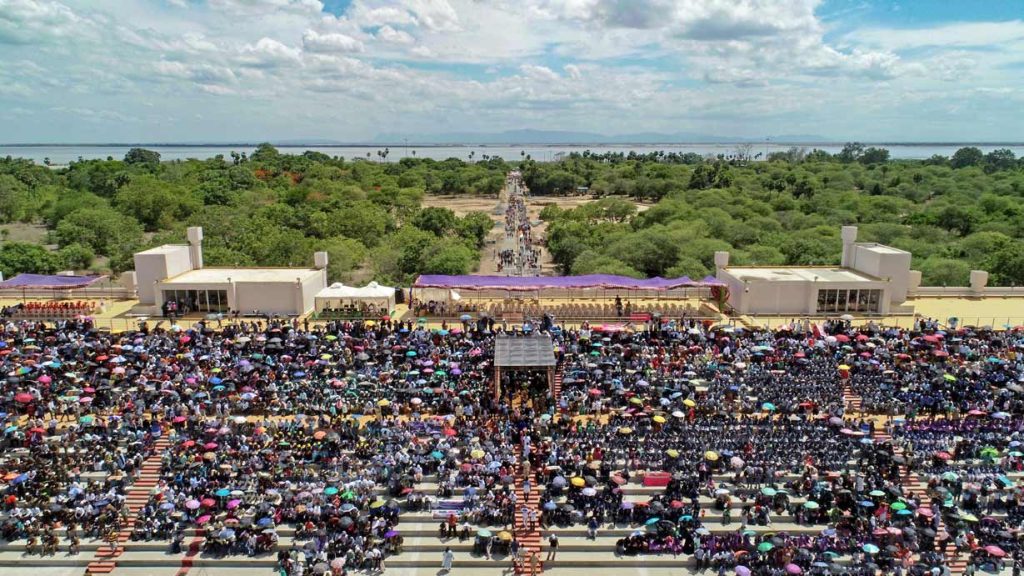 The solar-powered Chandrayaan-3 lander has its own thruster system, navigational and guidance controls, and hazard detection and avoidance systems. After a success touchdown on the south pole, the lander will use its Radio Anatomy of Moon Bound Hypersensitive Ionosphere and Atmosphere (RAMBHA) instrument to measure the fluctuations in plasma at the lunar surface. NASA's LASER Retroreflector Array (LRA) will also be running in the background on the lander, collecting data to help scientists better understand moon system's dynamics.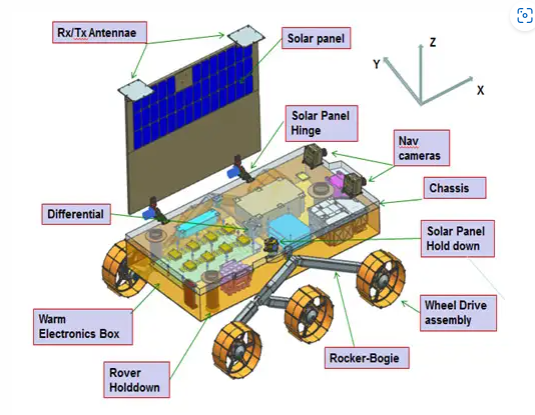 The Chandrayaan-3's rover is equipped with a LASER Induced Breakdown Spectroscope (LIBS), to study the chemical composition of the lunar surface; and an Alpha Particle X-ray Spectrometer (APXS), to study lunar rocks and soil around the landing site.
According to the Indian Space Research Organization, as of July 15, the first orbit-raising maneuver (Earthbound firing-1) was successful and the health of Chandrayaan-3 is normal.
#LIVE: Launch of LVM3-M4/ #CHANDRAYAAN-3 Mission from Satish Dhawan Space Centre (SDSC) SHAR, #Sriharikota. #ISRO https://t.co/gOVnsw7xma

— Dr Jitendra Singh (@DrJitendraSingh) July 14, 2023